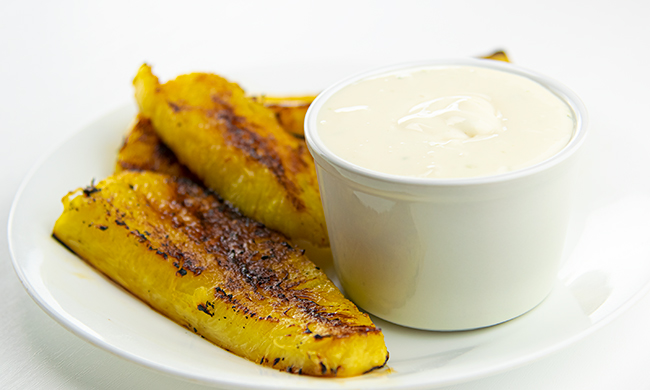 The grill isn't just for hamburgers and hot dogs. Try a different way to eat pineapple this summer by grilling it and pairing with a lime dip for a tasty delight.
Find more recipes for summer at Culinary.net.
Watch video to learn how to make this recipe!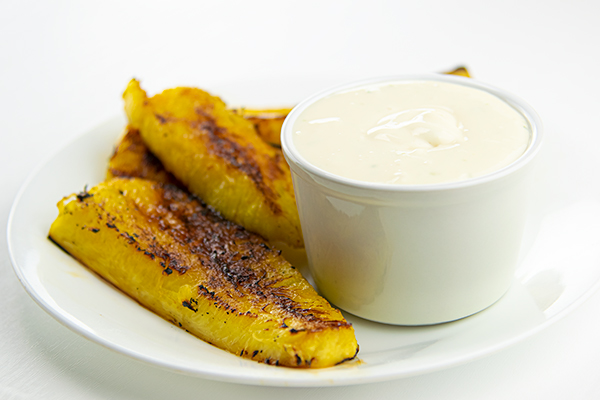 Grilled Pineapple with Lime Dip
1 pineapple
1/4 cup brown sugar
2 tablespoons lime juice
3 tablespoons honey
Lime Dip:
8 ounces cream cheese, softened
1/2 cup plain yogurt
3 tablespoons honey
2 tablespoons brown sugar
2 tablespoons lime juice
2 teaspoons lime zest
Peel pineapple; cut into wedges.
In a resealable plastic bag, combine brown sugar, lime juice, and honey. Add pineapple wedges, seal bag and turn to coat. Refrigerate 1 hour.
To make Lime Dip: In a small bowl, beat cream cheese until smooth. Beat in yogurt, honey, brown sugar, lime juice, and lime zest. Cover and refrigerate.
Heat grill to medium heat.
Remove pineapple wedges from plastic bag; discard marinade. Grill pineapple wedges, covered, 3-4 minutes on each side, or until golden brown.
Serve with Lime Dip.
SOURCE:
Culinary.net, Family Features