The latest news stories and stories of interest in the Rogue Valley from the digital home of Southern Oregon, from Wynne Broadcasting and RogueValleyMagazine.com
Friday, December 4, 2020
Rogue Valley Weather
Today- Patchy fog before 10am. Otherwise, sunny, with a high near 55. Calm wind.
Saturday- A 30 percent chance of rain after 4pm. Patchy fog before 10am. Otherwise, mostly sunny, with a high near 56. Calm wind becoming southeast 5 to 7 mph in the afternoon.
Sunday- Mostly sunny, with a high near 50. Calm wind.
Monday- Patchy fog before 10am. Otherwise, mostly sunny, with a high near 54.
Tuesday- Mostly sunny, with a high near 55.
HEADLINES
OREGON COVID-19 Update
1153 New Cases and 21 New Deaths in Oregon
| | |
| --- | --- |
| Total cases | 79,293 |
| Total deaths | 973 |
| Positive tests | 114,191 |
| Negative tests | 1,929,133 |
| Total tests | 2,043,324 |
JCHD was notified today of 39 new cases of COVID-19. 417 active cases. 2,865 cases to date, inc. 32 related deaths. 2,416 individuals released from isolation, inc. 36 today. Local risk remains elevated, please take all precautions, inc. wearing a mask and physical distancing.
COVID-19 affects different people in different ways. Infected people have had a wide range of symptoms reported – from mild symptoms to severe illness.
Symptoms may appear 2-14 days after exposure to the virus. People with these symptoms may have COVID-19:
Fever or chills
Cough
Shortness of breath or difficulty breathing
Fatigue
Muscle or body aches
Headache
New loss of taste or smell
Sore throat
Congestion or runny nose
Nausea or vomiting
Diarrhea
Look for emergency warning signs for COVID-19. If someone is showing any of these signs, seek emergency medical care immediately:
Trouble breathing
Persistent pain or pressure in the chest
New confusion
Inability to wake or stay awake
Bluish lips or face
Klamath Tribal Members Have More COVID-19 related deaths and 50 New Cases
Two members of the Klamath Tribe have now died due to COVID-19, a 60-year-old man, and a 52-year-old woman. "It is with great regret and heartbreak that the Klamath Tribes announce the first deaths due to COVID-19," said the Klamath Tribes through a press release. Both had underlying health conditions.
"The Klamath Tribal Council mourns with our people, colleagues, and our community at this time. It is especially heartbreaking that due to COVID-19 restrictions, family and friends cannot traditionally gather in this time of mourning to celebrate the lives of those we have lost," said the press release.
The Klamath Tribal Council sends their heartfelt condolences to the families, friends, and colleagues of those who have passed.
The two deaths increase the Klamath County COVID-19 death toll to seven.
Today, Klamath County Public Health Officials report 50 new cases of COVID-19 in the community. This brings this weeks case count to 104 and the total count to 976.
The Centers for Disease Control has indicated that older adults and those with certain health conditions are at higher risk for severe illness from COVID-19. Those conditions include:
Cancer
Chronic kidney disease
COPD (chronic obstructive pulmonary disease)
Heart conditions, such as heart failure, coronary artery disease, or cardiomyopathies
Immunocompromised state (weakened immune system) from solid organ transplant
Obesity (body mass index [BMI] of 30 kg/m2 or higher but < 40 kg/m2)
Severe Obesity (BMI ≥ 40 kg/m2)
Sickle cell disease
Type 2 diabetes mellitus
Not all of these conditions can be seen. It is recommended that everyone remain vigilant to protect their own health and that of others.
To help protect yourself officials from KCPH advise:
Limit physical contact with other people as much as possible.
Wash your hands often.
Avoid close contact (6 feet, which is about two arm lengths) with people who are sick.
Clean and disinfect frequently touched surfaces.
To protect others around you officials from KCPH also advise:
Cover coughs and sneezes.
Stay home when sick.
Wear a clean mask in public spaces, including outdoors when six feet of social distance cannot be maintained.
Sky Lakes opens larger COVID-19 isolation units. – Sky Lakes Medical Center today moved its COVID-19 isolation units into larger inpatient spaces to accommodate the increasing number of severely ill COVID-19 patients.
The Klamath Falls hospital last week opened a second COVID-19 unit after the first unit reached capacity for the first time ever. The number of COVID-19 patients has continued to increase.
"Sky Lakes today had more COVID-19 patients than ever since the pandemic began," said Sky Lakes President and Chief Executive Officer Paul Stewart. The census in the isolation units increased from 14 Tuesday to 17 this morning.
The number of patients was among the predetermined triggers to initiate the planned expansion of the COVID-19 units, he said. The rest of the hospital's inpatient care area remains open to care for non-COVID patients.
Staff exercised exceptional care and safety measures to move patients in the affected units to other parts of the medical center, he noted.
Stewart also implored the community to help staff help their patients. "I am pleading with everyone in this community to take this situation seriously: Please wear your mask. It's a minor inconvenience that helps keep the entire community safer.
"The last thing we want to do is to start curbing non-urgent care because we need staff available to care for more COVID-19 patients."
He also reminded people to maintain appropriate physical distancing and use proper hand hygiene. "Please do all you can to help us prevent the spread of this disease."
Sky Lakes Medical Center is community owned, internationally accredited, and nationally recognized for its culture of excellence.
Everyone in the Sky Lakes family, which also includes Sky Lakes Home Health, the award-winning Sky Lakes Cancer Treatment Center, and Cascades East Family Medicine Residency, is dedicated to helping make our community a healthier place to live. (Press release by Sky Lakes Medical Center)
FBI helping investigate killing of Black man in Ashland hotel parking lot – Federal authorities are involved in the investigation of the shooting death of a Black man last month in the parking lot of an Ashland hotel, police said Thursday.
The FBI is working with Ashland police to assess whether Robert Keegan violated any federal laws in the fatal shooting of 19-year-old Aidan Ellison, according to the Ashland Police Department. Keegan, 47, has pleaded not guilty to murder and other charges in Jackson County Circuit Court.
The shooting drew condemnation from southern Oregon's Black community. "The murder of Aidan Ellison is another example of Southern Oregon's racist history with and current practice of white supremacy," wrote Southern Oregon Black Leaders, Activists and Community Coalition in a statement. "Aidan was murdered because he was a young Black person who made a white man uncomfortable and refused to submit to that man's personally-perceived authority – not because he was listening to music too loudly."
Keegan pleaded not guilty Nov. 27 to second-degree murder, first-degree manslaughter, unlawful possession of a firearm and recklessly endangering another person. Keegan is being held in custody without bail until his next court date on Feb. 22, officials have said.

Jackson County Sheriff's Office Investigating White City Officer-Involved Shooting – White City, Ore. — The Jackson County Major Assault Death Investigation Unit (MADIU) is currently investigating an officer-involved shooting that happened in White City on Wednesday night, December 2.
Deputies from the Jackson County Sheriff's Office responded to a report of a disorderly, loud party just before 7:45 p.m. in the 2500-block of Agate Meadows. Neighbors reported a group of more than 25 people inside a home. The Sheriff's Office said there were several speeding vehicles leaving the scene and other vehicles parked illegally in the neighborhood.
Just before 8 p.m. a deputy on scene reported that were involved in a shooting. No law enforcement officers were injured or harmed during the shooting, according to JCSO. One man sustained a gunshot wound that the Sheriff's Office believes is not life-threatening. The injured man is being treated at a local medical facility.
AROUND the STATE of OREGON
USDA invests $542M in homeownership for low-income rural Oregonians – The U.S. Department of Agriculture (USDA) Rural Development invested a record $542.6 million in 2020 to help more than 2,225 low-income rural Oregonians purchase, build, or repair their homes, announced State Director John Huffman.
"The rising cost of housing and limited inventory has made homeownership unattainable for many low-income families living in rural Oregon communities," said Huffman. "USDA's housing programs give hard-working families the leg up they need to make the leap into homeownership."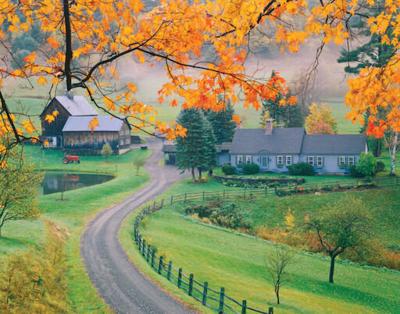 Through USDA's Single Family Housing Guaranteed Loan Program, Rural Development helped 2,074 rural Oregonians with limited income purchase a home. By guaranteeing private sector mortgage loans, USDA helps to reduce the risk for private lenders so they can make additional financing available for low-income families.
The Single Family Housing Direct Loan Program made homeownership attainable for 117 rural residents that did not qualify for traditional bank loans by investing $28.9 million in loans that offered low interest rates and had no down payment requirement.
Through the Single Family Housing Repair Program, Rural Development invested $295,000 in 30 low-interest loans for very-low-income rural homeowners and $192,600 in 28 grants for low-income seniors to enable them to complete critical repairs to their homes that they could not otherwise afford.
This funding was provided in federal fiscal year 2020, which ended on Sept. 30. All recipients of USDA homeownership funding must personally occupy the dwelling as their primary residence and meet income eligibility requirements. Applications for these programs are accepted year-round.
These investments represent the highest level of homeownership funding by USDA in Oregon in the last decade. Over the past 10 years, Rural Development has invested a total of $4.9 billion to help low-income rural Oregonians buy safe, affordable homes or mitigate health and safety hazards so they can remain in their homes. These investments help families build equity and improve their financial outlook for the long term.
USDA Rural Development provides loans and grants to expand economic opportunities and create jobs in rural areas. This assistance supports infrastructure improvements; business development; housing, community facilities such as schools, public safety, and health care facilities; and high-speed internet access in rural areas. Learn more at www.rd.usda.gov/or.
Pneumonia outbreak spreads to new Baker County bighorn sheep herd – Oregon Department of Fish and Wildlife and the Confederated Tribes of the Umatilla Indian Reservation have determined that the same strain of bacterial pneumonia that caused a die-off in the Lookout Mountain bighorn sheep herd earlier in the year has spread to the Burnt River herd.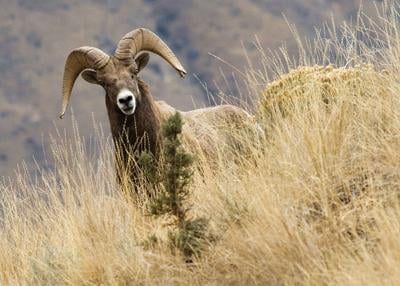 This year is the first-time bacterial pneumonia (caused by the organism Mycoplasma ovipneumoniae) has been identified in the Burnt River herd. While Interstate 84 normally separates the herds, bighorn sheep have been known to try to cross the highway. The Lookout Mountain herd ranges north of I-84 and west of Brownlee Reservoir, about 10 miles from the Burnt River Canyon herd, which is south of I-84.
ODFW and the Tribes collected samples for disease testing (nasal swabs) from a tribally hunter-harvested 4.5 year-old ram and another young ram found dead in Burnt River Canyon. Tests results show the bacterial strain in these animals closely matches the Lookout Mountain strain and is unique from strains isolated from neighboring Hells Canyon herds. This information paired with the timing of the outbreak and documentation of sheep trying to cross I-84 suggests likely transmission between these two herds.
So far, ODFW has collected three dead sheep from the Burnt River herd. A very sick lamb was also put down and another sick lamb was observed near one of the dead ewes collected (likely her offspring). All of these sheep were confirmed to have bacterial pneumonia.
The Lookout Mountain bighorn sheep herd pneumonia outbreak was discovered in February, and resulted in the cancelation of all once-in-a-lifetime sheep hunts in the unit this year. All lambs in the Lookout Mountain herd have perished due to this outbreak but adult mortality appears to have tapered off during the summer months as expected.
Sheep will congregate at lower elevations during the late fall and winter period, increasing the risk of disease transmission between individuals. Currently ODFW is testing and monitoring the Lookout Mountain and Burnt River herds to determine the extent of the mortality and the current infection rate in the remaining population
Pneumonia has killed numerous wild sheep in Oregon and other Western states over the past few decades and is considered the largest risk to wild sheep populations. Once a herd is infected, an all-age die off can occur and the disease may remain chronic in the population.
Disease treatment in free-ranging populations of sheep is not practical. Wildlife managers strive to keep wild and domestic sheep and goats separate to avoid transmission of the disease.
Oregon OSHA receives 15K workplace complaints since March for COVID-19 – As Oregon faces a record number of COVID-19 workplace outbreaks, Oregon Occupational Safety and Health Administration (OSHA) is addressing complaints.
Oregon Health Authority reported there were 108 active workplace outbreaks as of last week, a record number since the pandemic started. Aaron Corvin, a spokesperson for Oregon OSHA, said another problem is rising. "Employers who are choosing to disregard requirements," Corvin said.
Oregon OSHA recently implemented new emergency rules for all workplaces in the state. In addition to protections such as masks and distancing, Oregon OSHA requires employers to notify employees of possible COVID-19 exposure within 24 hours. Employers must also provide training for spread prevention, safer ventilation, and employee input opportunities.
"Nobody knows their workplace and their job better than the worker doing it," said Graham Trainor, president of Oregon AFL-CIO, Oregon's statewide federation of labor unions.
Trainor's group advocates for workers' rights and commended Oregon OSHA for stepping beyond the minimum federal guidance. Trainor said more should be done to support essential workers on the front lines.
"Treat them like the heroes that we call them," Trainor said. "That also includes paying them for the risks they bear when they go to work."
Oregon AFL-CIO said in a news release one in six Oregonians have gotten COVID-19 in connection to a workplace outbreak. The top three workplace outbreaks in Oregon are within prisons, with more than 1,200 combined cases.
Others include distribution centers such as Amazon in Troutdale at 101 cases, the Fred Meyer distribution center in Clackamas at 88 cases, and Walmart distribution center in Clackamas at 87 cases. Meanwhile, Oregon OSHA is on overdrive.
"Edging into the territory of about 15,000 COVID complaints since March," Corvin said. "In a typical year, we receive just over 2,000 complaints."
Corvin explained despite the high demand, Oregon OSHA works to address complaints quickly, especially those filed online. "We reach out, probably in a matter of days…to engage the employer as quickly as possible," Corvin said.
According to Corvin, Oregon OSHA's enforcement efforts are ramping up, but the goal is more focused on helping employers get back on track with resources. Oregon OSHA can provide infection control plans, risk assessments for worker exposure, fact sheets, and consultants to help businesses. Corvin emphasized people who file complaints have their identities legally protected. "This cannot be all on Oregon OSHA," Corvin said. "We take this very seriously, we're working as hard as we can, but we need a lot of folks to be pulling in the right direction."