The latest news stories and stories of interest in the Rogue Valley from the digital home of Southern Oregon, from Wynne Broadcasting and RogueValleyMagazine.com
Monday, December 7, 2020 — Pearl Harbor Remembrance Day
Rogue Valley Weather
Today- Areas of fog before 1pm. Otherwise, partly sunny, with a high near 49. Calm wind.
Tuesday- Areas of fog before 10am. Otherwise, cloudy, then gradually becoming mostly sunny, with a high near 54. Calm wind.
Wednesday- A 20 percent chance of showers before 10am. Patchy fog before 7am. Otherwise, partly sunny, with a high near 51. Calm wind.
Thursday- A 20 percent chance of rain after 10am. Snow level 3100 feet. Mostly cloudy, with a high near 45.
Friday- A slight chance of rain and snow before 10am, then a slight chance of rain. Snow level 2500 feet rising to 3200 feet in the afternoon. Mostly cloudy, with a high near 44.
HEADLINES
Oregon COVID-19 updates, Dec. 7:
The Oregon Health Authority (OHA) reported 3,137 new confirmed and presumptive cases of COVID-19 over the weekend, bringing the number of known cases of the virus in Oregon to 84,496. OHA also reported that another 30 Oregonians died due to COVID-19, raising the state's death toll to 1,033.
Jackson County Public Health Reports 99 New COVID-19 Cases 
Millions of dollars in grants are available for businesses impacted by COVID-19 in southern Oregon. In Jackson and Josephine counties, these come through SOREDI.
Another round of grant funding is now available for small businesses in southern Oregon that have been impacted by coronavirus. In Jackson and Josephine counties, those funds are offered through Southern Oregon Regional Economic Development, Inc.
In Jackson County, more than $2.4 million in grants are available, while Josephine County has been allocated more than $1.2 million. SOREDI has been contracted as the grant administrator for both counties.
"This is a significantly large allocation for grant funding with priority given to the entertainment and hospitality sector impacted by the Governor's recent 'freeze' mandate," says Colleen Padilla, Executive Director of SOREDI.
Applications for Jackson County opened at noon on Friday. For Josephine County, applications will be available starting at noon on Saturday. Businesses can apply until funds are exhausted or until noon on December 29, whichever comes first.
While any eligible business can apply, preference will be given to businesses who were under mandated closures from Governor Kate Brown's executive order.
"It is imperative that eligible businesses apply immediately and provide all requested documentation; the circulation of these new funds to small business and the trickle-down impact to the local workforce, is critically important for the success of our regional economy in this time," said Padilla.
The application takes at least an hour to complete, and only electronic submissions will be accepted.
To apply, visit the SOREDI page here.
Grant funds are available to all 36 Oregon counties through $55 million from the state. Businesses in Douglas, Coos, and Curry counties can apply at the CCD website here. Douglas County applications are currently open, while Coos and Curry applications open on Monday at noon.
Medford Man Sentenced To 30 Years In Prison — A Medford man accused of shooting and killing another man in 2018 was sentenced to 30 years in prison on Friday in Jackson County Circuit Court.
Police arrested Cody Templeton in January of 2018 after he allegedly shot a man who was staying in his apartment on Ellendale Avenue, 39-year-old Thomas Peterson. Peterson was originally taken to the hospital in critical condition, suffering from a gunshot wound to the head. He died a short time later. Upon Peterson's death, Templeton was charged with murder. He was 23 years old at the time.
Following a bench trial in November, Judge Lisa Greif found Templeton not guilty of Murder. However, she determined that Templeton was guilty of Manslaughter in the First Degree. The Jackson County District Attorney's Office said that the court met Friday morning after a pre-sentencing hearing to determine if Templeton would be subject to an Oregon law that labeled him a "dangerous offender," bringing with it a much longer sentence. The court found that this statute did apply.
While there are multiple grounds for determining whether a defendant is subject to the dangerous offender statute, all of them hinge on the person "suffering from a severe personality disorder indicating a propensity toward crimes that seriously endanger the life or safety of another." Court documents indicate that Templeton underwent psychiatric examinations at Oregon State Hospital in 2019. He was ultimately found fit to proceed.
The DA's office said that members of Peterson's family delivered heartfelt victim impact statements on Friday before the court moved forward with sentencing. Judge Greif handed down a determinate sentence of 10 years in prison on the Manslaughter charge under Measure 11 — which stipulates that the sentence not be reduced in any way — followed by three years of post-prison supervision. The dangerous offender finding brought with it an indeterminant sentence of 30 years in prison. That time will run concurrent with the 10-year sentence, and can be reduced.
AROUND THE STATE of OREGON
First Covid-19 Vaccines Set To Ship To Oregon On December 15 – Governor Kate Brown and state health officials held a press conference on Friday morning to discuss Oregon's ongoing coronavirus response, giving a mix of grim and positive news.
According to Oregon Health Authority director Patrick Allen, Oregon saw 2,176 new cases of the virus on Friday — a new daily record that brings the state above 80,000 cases since the pandemic began. The last time Oregon saw less than 1,000 cases was on November 27, and November 17 before that.
Allen also reported 30 more deaths attributed to the virus, again a daily record. The newest fatalities bring Oregon's death toll past the 1,000 mark.
With cases spurred by Thanksgiving gatherings only beginning to appear, Allen warned that the surge continues unabated, and is only expected to get worse.
"The toughest times for this crisis in our state lie ahead," Allen said.
Alongside the grim tidings came a bright spot — the prospect of a first round of COVID-19 vaccines headed to Oregon within the next two weeks. Allen said that members of the FDA are set to meet in order to consider emergency use approval of the first vaccine next week. The first doses of that vaccine, produced by Pfizer, are expected to ship to Oregon on December 15 with 35,100 doses — assuming the vaccine does receive approval.
A second shipment of the Pfizer vaccine, with 40,950 doses, is expected to ship on December 22. If the FDA also grants approval for the Moderna vaccine, it is set to ship to Oregon on December 22 with about 71,900 doses. Both vaccines proved to be roughly 95 percent effective in clinical trials. "We just need you to hold on a little bit longer, and hope is on the way," Governor Brown said.
According to Allen, those first shipments will be distributed to healthcare workers, first responders, and both staff and residents of long-term care facilities. Brown expected that the first round of vaccinations would be completed by the end of January. After that first group, Brown indicated that school staff, other essential workers, and members of underserved communities would be prioritized in the next round.
Despite the vaccine news, Brown underlined that Oregonians should remain vigilant with their efforts to reduce spread of the virus as the state enters its new "risk level" system of restrictions. Brown cited state data that indicated more than 84 percent of Oregonians are wearing masks, and fewer people are traveling.
"Ten months into this pandemic, when we are all so incredibly tired of dealing with COVID-19, the data is showing that the majority of Oregonians are listening to public health recommendations — you're wearing your masks and staying home," Brown said. "With Oregon slated to begin receiving vaccines in mid-December, there is some light at the end of the tunnel. But the introduction of a vaccine does not end this pandemic. Right now and into the foreseeable future, the only way to reduce transmission and slow the spread of this disease is to continue to take safety precautions until the vaccine is both widely available and widely administered."
Governor Kate Brown and state health officials held a press conference on Friday morning to discuss Oregon's ongoing coronavirus response, giving a mix of grim and positive news.
According to Oregon Health Authority director Patrick Allen, Oregon saw 2,176 new cases of the virus on Friday — a new daily record that brings the state above 80,000 cases since the pandemic began. The last time Oregon saw less than 1,000 cases was on November 27, and November 17 before that.
Allen also reported 30 more deaths attributed to the virus, again a daily record. The newest fatalities bring Oregon's death toll past the 1,000 mark. With cases spurred by Thanksgiving gatherings only beginning to appear, Allen warned that the surge continues unabated, and is only expected to get worse.
The coronavirus was likely circulating in Oregon in December 2019, weeks earlier than the first case was publicly identified in the United States and before any countries had officially declared the virus as contagious, according to a federal study.
Researchers from the Centers for Disease Control and Preventionanalyzed nearly 7,400 blood samples collected across nine states by the American Red Cross between mid-December and mid-January. Of those, 106 showed antibodies for the virus, according to the study. More than 570 donor samples came from Oregon, with 11 containing antibodies to the virus, the study's authors told The Oregonian/OregonLive.
Those samples were collected Dec. 13 to Dec. 16. The first case in the U.S. was not confirmed until Jan. 20 in Washington. Oregon's first case wasn't identified until Feb. 28.
Flags at OR state buildings to fly at half-staff in honor of Pearl Harbor Remembrance Day
All flags at Oregon state buildings will fly at half-staff in honor of Pearl Harbor Remembrance Day, according to Governor Kate Brown.
On this day 79 years ago, the Japanese attacked the Naval Base, launching the U.S. into World War II. Several battleships were damaged and some aircraft were destroyed. Altogether more than 2,300 U.S. troops died in the attack.
"We benefit every day from the bravery and sacrifice of our United States service members, and especially owe a debt of gratitude to the people who served and gave their lives in Pearl Harbor and World War II," said Governor Brown. "I encourage all Oregonians to take a moment to reflect on that sacrifice and express gratitude for the freedoms their fellow Americans have ensured through their service."
USDA invests $542M in homeownership for low-income rural Oregonians – The U.S. Department of Agriculture (USDA) Rural Development invested a record $542.6 million in 2020 to help more than 2,225 low-income rural Oregonians purchase, build, or repair their homes, announced State Director John Huffman.
"The rising cost of housing and limited inventory has made homeownership unattainable for many low-income families living in rural Oregon communities," said Huffman. "USDA's housing programs give hard-working families the leg up they need to make the leap into homeownership."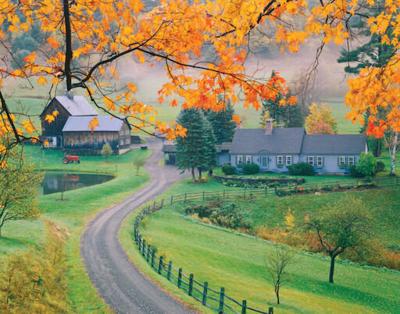 Through USDA's Single Family Housing Guaranteed Loan Program, Rural Development helped 2,074 rural Oregonians with limited income purchase a home. By guaranteeing private sector mortgage loans, USDA helps to reduce the risk for private lenders so they can make additional financing available for low-income families.
The Single Family Housing Direct Loan Program made homeownership attainable for 117 rural residents that did not qualify for traditional bank loans by investing $28.9 million in loans that offered low interest rates and had no down payment requirement.
Through the Single Family Housing Repair Program, Rural Development invested $295,000 in 30 low-interest loans for very-low-income rural homeowners and $192,600 in 28 grants for low-income seniors to enable them to complete critical repairs to their homes that they could not otherwise afford.
This funding was provided in federal fiscal year 2020, which ended on Sept. 30. All recipients of USDA homeownership funding must personally occupy the dwelling as their primary residence and meet income eligibility requirements. Applications for these programs are accepted year-round.
These investments represent the highest level of homeownership funding by USDA in Oregon in the last decade. Over the past 10 years, Rural Development has invested a total of $4.9 billion to help low-income rural Oregonians buy safe, affordable homes or mitigate health and safety hazards so they can remain in their homes. These investments help families build equity and improve their financial outlook for the long term.
USDA Rural Development provides loans and grants to expand economic opportunities and create jobs in rural areas. This assistance supports infrastructure improvements; business development; housing, community facilities such as schools, public safety, and health care facilities; and high-speed internet access in rural areas. Learn more at www.rd.usda.gov/or.
Portland may allow mass homeless shelters in all city zones –
City Hall will consider rewriting the rules in hopes of moving more Portlanders off the streets and into mass shelters, outdoor villages and transitional housing.
The proposed Shelter to Housing Continuum code update would legalize some housing options that are already commonplace — such as permanently living in a recreational vehicle parked off-street — and streamline the regulations for others, like group living accommodations.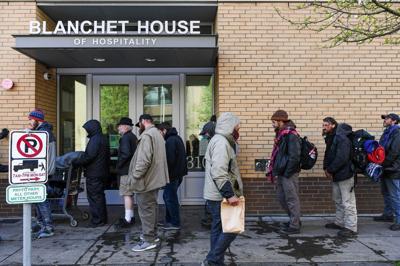 But the changes will only take effect if approved by a vote of the City Council next year.
It matters because the legal foundation for many of the city's shelters is the Housing Emergency formally declared by the city in 2015, which will expire on April 4, 2021, unless the council opts to extend it again.
"The problem of people experiencing homelessness is only going to grow," said Eden Dabbs, spokeswoman for the Planning and Sustainability bureau. "We're really trying to use the zoning code and map as a tool to better serve our community."
Among the key changes, the temporary operation of an outdoor or mass shelter would be allowed for up to 180 days in all zones of the city without a conditional use permit or emergency declaration. The council would also be allowed to declare a "shelter shortage" during which the 180-day limit would not apply.
Permanent shelter facilities will still be allowed, but generally require a permit. The city's crop of lawful outdoor shelters, like Kenton Women's Village or Right 2 Dream Too, are currently permitted by council declarations or site-specific agreements. The new rules would formalize the process for creating such makeshifts villages and nix some building review and pedestrian circulation requirements.
"It's not necessarily authorizing a group of people to self-organize and camp on land. They would still need to find some sort of entity that would be a sponsor," such as a nonprofit or the city-county Joint Office of Homeless Services, said BPS principal planner Eric Engstrom. The proposed draft increases the maximum number of beds in traditional mass shelters to 200 beds in some commercial zones without a conditional use permit and bumps up the maximum number of residents for village-style outdoor shelters to 40 persons in certain zones without the permit. The villages will not be permitted in areas classified as open space.
The regulations would eliminate the conditional permit required for post-incarceration halfway houses and nixes rules that distinguish between families living in "households" and unrelated people in "group living" situations — such as micro-apartments or care facilities that at present require the permit. "The current code is not particularly enforceable," said Engstrom. "We don't regularly test people's blood to see whether they're related."
The proposed regs would permanently legalize RV occupancy and of wheel-mounted tiny homes, counting each against the lot limit for accessory dwelling units. Portlanders are currently limited to one ADU per lot, though large lots will be allowed more when the Residential Infill Project takes effect in summer 2021. While it is technically illegal to live in a recreational vehicle parked on a Portland residential lot, the Bureau of Development Services has not enforced this rule since 2017.
Don Mazziotti, co-founder and managing director of the Oregon Harbor of Hope shelter, is largely in favor of the proposal, though he warns that thousands of renters may end up homeless when the current eviction moratorium ends. "Large encampments ought to be planned for now, not in January 2021 as evictions proceed," he said.
Lebanon Parents Charged With Killing Child Plead No Contest – Two Lebanon parents charged with killing their infant daughter pleaded no contest in Linn County court last week. Officials alleged that Kristian Lee and Shantell Swiercz neglected and starved one-and-half-month-old Sandra Lee.
In March Swiercz reportedly noticed something wrong with Lee and attempted CPR but waited two hours before calling 911. Lee weighed just five pounds and four ounces, seven ounces lighter than when she was born. No trace of food or baby formula was found.  Lack of food contributed to baby's death, court documents say. The two will be sentenced on Dec. 11. 
The Oregon State Police Fish and Wildlife Division is asking for the public's assistance with identifying the person(s) responsible for the unlawful taking of a buck deer in the White River Unit.
On Sunday, December 6, 2020 a citizen reported finding a fresh deer that had been dumped near a fence line off of Hwy 30 on United States Forest Service Property approximately 5 miles east of Mosier near Marsh Cut-off Road.
An Oregon State Police Fish and Wildlife Trooper responded and found a freshly killed buck deer with the antlers removed from the skull along with the hide, legs and a fresh gut pile.
Due to the condition of the head and gut pile left at the dump site it is believed that the buck was recently taken. It is estimated that the deer was killed sometime on December 5, 2020 or December 6, 2020.
Anyone with information regarding this case is urged to contact OSP Senior Trooper Justin Frazier through the Turn in Poachers (TIP) hotline at 1-800-452-7888 or *OSP (mobile).
Salem, OR—Registrations for Oregon's Corporate Activity Tax have topped more than 19,000 in its first year. Through Thursday, 19,043 businesses had registered for the CAT, which was created by the Oregon Legislature in 2019 to raise funding for education.

The Department of Revenue opened registration through Revenue Online one year ago today, December 4, 2019, four weeks before the tax went into effect January 1, 2020.

The CAT is imposed on businesses for the privilege of doing business in Oregon. It applies to all types of business entities including those located inside and outside of Oregon.

The CAT is measured on a business's commercial activity, the total amount a business realizes from transactions and activity in Oregon.

Once a business reaches $750,000 in Oregon commercial activity for the calendar year, it has 30 days in which to register for the CAT. Businesses with taxable commercial activity in excess of $1 million will have Corporate Activity Tax to pay. The tax is $250 plus 0.57% of commercial activity greater than $1 million after subtractions.

The CAT is a calendar year tax. Taxpayers expecting to owe $10,000 or more for 2020 must make estimated payments. Estimated payments for the fourth quarter will be due February 1. Returns are due April 15.

Training aids to assist with registration and making payments can be found on the CAT page of the agency's website.

Taxpayers with general questions about the CAT can email cat.help.dor@oregon.gov or call 503-945-8005.

To get tax forms, check the status of your refund, or make tax payments, visit www.oregon.gov/dor or email questions.dor@oregon.gov. You also can call 800-356-4222 toll-free from an Oregon prefix (English or Spanish) or 503-378-4988 in Salem and outside Oregon. For TTY (hearing- or speech-impaired), we accept all relay calls.