The latest news stories and stories of interest in the Rogue Valley from the digital home of Southern Oregon, from Wynne Broadcasting's RogueValleyMagazine.com
Monday, March 8, 2021
Rogue Valley Weather
Today- Scattered showers after 10am. Snow level 1600 feet rising to 2700 feet in the afternoon. Mostly cloudy, with a high near 52. Light south wind becoming southwest 5 to 10 mph in the afternoon. Chance of precipitation is 40%.
Tuesday- A chance of rain and snow showers before 10am, then rain showers likely. Snow level 1400 feet rising to 3100 feet in the afternoon. Mostly cloudy, with a high near 52. South wind 6 to 8 mph. Chance of precipitation is 70%. Little or no snow accumulation expected.
Wednesday- A slight chance of rain and snow showers before 10am, then a chance of rain showers. Snow level 1700 feet rising to 2900 feet in the afternoon. Partly sunny, with a high near 52. East southeast wind around 5 mph becoming light and variable in the morning. Chance of precipitation is 40%. Little or no snow accumulation expected.
Thursday– Partly sunny, with a high near 51.
Friday– Sunny, with a high near 59.
Today's Headlines
Oregon reports 211 new confirmed and presumptive COVID-19 cases, 0 new deaths
No new COVID-19 related deaths in Oregon, the state's death toll remains at 2,296. The Oregon Health Authority reported 211 new confirmed and presumptive cases of COVID-19 bringing the state total to 157,285.
The new confirmed and presumptive COVID-19 cases reported today are in the following counties: Benton (10), Clackamas (26), Columbia (1), Coos (4), Curry (8), Deschutes (9), Douglas (12), Hood River (1), Jackson (13), Jefferson (3), Josephine (5), Klamath (1), Lake (3), Lane (16), Lincoln (1), Linn (7), Malheur (2), Marion (17), Morrow (1), Multnomah (23), Polk (8), Tillamook (4), Washington (20), Yamhill (16).
Vaccinations in Oregon
Today, OHA reported that 26,235 new doses of COVID-19 vaccinations were added to the state immunization registry. Of this total, 16,414 doses were administered on March 6 and 9,821 were administered on previous days but were entered into the vaccine registry on March 6.
Cumulative daily totals can take several days to finalize because providers have 72 hours to report doses administered and technical challenges have caused many providers to lag in their reporting. OHA has been providing technical support to vaccination sites to improve the timeliness of their data entry into the state's ALERT Immunization Information System (IIS).
Oregon has now administered a cumulative total of 1,142,035 first and second doses of COVID-19 vaccines. To date, 1,362,535 doses of vaccine have been delivered to sites across Oregon.
These data are preliminary and subject to change. OHA's dashboards provide regularly updated vaccination data, and Oregon's dashboard has been updated today.
Oregon Governor Kate Brown was vaccinated against the coronavirus on Saturday.
She received the single-dose Johnson & Johnson shot at an OHSU clinic in Scappoose, administered by the Public Health Officer of Columbia County. Brown is 60 years old. Currently, vaccinations are open to people who are 65 years and older, along with other groups such as educators and people from the very first Phase 1A.
Governor Kate Brown is directing Oregon public schools to reopen for in-person instruction by a pair of deadlines in March and April.
The Governor's office said on Friday that she will issue an executive order requiring schools to offer "universal
access" for in-person learning by March 29 for K-5 students and April 19 for grade 6-12 students.
While many districts have already approached in-person learning on their own internally devised schedules since Brown made her COVID-19 metrics "advisory" at the end of December, some districts have lagged behind. Reopening schools has become a refrain for Oregon Republican lawmakers, who released a letter on Thursday urging Brown to "utilize the full authority" of her office to immediately reopen schools.
With educators, in some cases, still in line for the COVID-19 vaccine, teacher's unions have resisted an abrupt return to full in-person learning. However, the Oregon Education Association and local unions indicated on Friday that they would support the Governor's timeline.
Researchers Discover Mutation of UK Covid Strain in Oregon
Researchers IN OREGON have found a changed adaptation of the exceptionally contagious variation of COVID-19 previously found in Britain. Found in a patient in Portland, it is like the U.K. strain yet conveys a transformation found in variations of the infection in South Africa, Brazil, and New York City.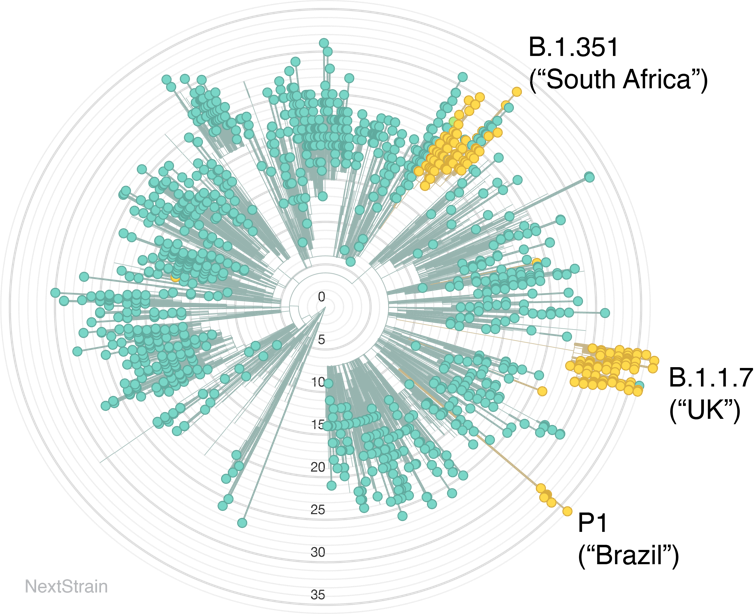 Specialists have recognized only one instance of the variation in Oregon, however hereditary investigation recommends it was contracted from the local area and didn't begin in the patient. They likewise cautioned that this variation has a change that may make it less powerless to immunizations.
The U.K. variation of the Covid was first distinguished in September and has been spreading quickly across the U.S., as of now representing in any event 2,500 cases in 46 states, as indicated by The New York Times. Notwithstanding, this form of that variation gives off an impression of being more infectious and more destructive than the first form and could represent a large portion of the contaminations in America soon.
The transformation was in an example researchers gathered from a flare-up in a medical care setting. Of the 13 examples dissected, 10 were the U.K. strain and one was the new change.
Researchers in Oregon have distinguished a local form of a quick-spreading variation of the Covid that previously surfaced in Britain — yet this one has a change that may make the variation less powerless to antibodies.
"We didn't import this from somewhere else on the planet – it happened immediately," Brian O'Roak, a geneticist at Oregon Health and Science University who drove the work, told the Times.
The disclosure is "of developing concern" on the grounds that clinical preliminaries in South Africa have shown that the current COVID-19 antibodies could be less powerful against the change. In any case, Pfizer and Moderna have effectively started testing new forms of their antibodies against variations.
The specialists have so far discovered only a solitary instance of this impressive mix, however, hereditary examination recommended that the variation had been gained locally and didn't emerge in the patient.
The variation initially recognized in Britain, called B.1.1.7, has been spreading quickly across the United States, and records for in any event 2,500 cases in 46 states. This type of the infection is both more infectious and more lethal than the first form, and is required to represent most contaminations in America in half a month.
The new form that surfaced in Portland has a similar spine as B.1.1.7, and the change it conveys — E484K, or "Eek" — is one found in variations of the infection flowing in South Africa, Brazil and New York City.
Lab examines and clinical preliminaries in South Africa show that the Eek change delivers the current antibodies less viable by blunting the body's invulnerable reaction. (The antibodies actually work, yet the discoveries are stressing enough that Pfizer-BioNTech and Moderna have started testing new forms of their immunizations intended to crush the variation found in South Africa.)
The B.1.1.7 variation with Eek additionally has arisen in Britain, yet the infection recognized in Oregon appears to have advanced autonomously, Dr. O'Roak said.
Dr. O'Roak and his associates found the B.1.1.7 variation with Eek among Covid tests gathered by the Oregon State Public Health Lab from a flare-up in a medical care setting. Of the 13 test outcomes they examined, 10 ended up being B.1.1.7 alone, and one the blend.
Specialists said the disclosure was to be expected, in light of the fact that the Eek transformation has emerged in types of infection everywhere in the world. However, the change's event in B.1.1.7 merits watching, they said.
ROGUE VALLEY HEADLINES:
Protests at Jackson County Jail Demand COVID-19 Guidelines
Activists gathered Saturday night at Jackson County Jail in response to a recent COVID-19 outbreak at the facility.
Late last month, the Jackson County Sheriff's Office reported that ten people incarcerated in the County Jail had tested positive for COVID-19.
On Saturday evening, around 30 protestors marched around the Jackson County jail with noisemakers and signs, calling for the release of detainees at risk of contracting the virus.
Leona Evans was one of the demonstrators who helped organize the event. She says that although the group wanted to make a statement to the jail staff, they mostly wanted to see if the people inside could hear their support.
"We wanted to come and show some support and really make as much noise as possible so that we could penetrate that wall and see if people could hear us and let them know that people care," said Evans. "I think that people feel really isolated and alone and like the world has forgotten about them."
In response to the group's chanting, several people inside could be seen waving and pressing their faces against cell windows.
The activists want all people awaiting trial to be released, and that cash-bail be suspended for the remainder of the pandemic. They also asked that everyone inside the jail be provided with adequate safety equipment, like face masks.
Activists Jayden Becker and Derek DeForest had been detained at the jail following a previous demonstration. They say when they asked jail staff for masks, their requests were ignored or laughed at.
An outbreak of COVID-19 among jail staff, including Jackson County Sheriff Nate Sickler, was reported in early January. The Sheriff's office has not provided any updates on contact tracing efforts to either outbreak.
Banners and signs at the events bore slogans such as, "Superspreader Sheriff Sickler" and "Community Care, Not Jails."
Evans says that, in addition to supporting people in custody, they also wanted to make their demands clear to the Sheriff, who oversees the facility.
"People inside can't socially distance," says Evans. "They're not able to. It's spreading in jails and prisons like wildfire and folks inside can't go anywhere. And there's medically vulnerable people in there and people who are within a couple months of release. This is a death sentence."
The Oregon Chocolate Festival in Ashland will be Virtual This Year
The 17th Oregon Chocolate Festival goes virtual on March 5th, 2021 with online fun and educational demonstrations, exciting chocolate pairings with wine, cheese and beer, seminars and chocolate production behind the scenes.
In 2021 they are partnering with the Rogue Valley Habitat for Humanity, an organization that directly supports those displaced by the Almeda Fire. 10% of the virtual Oregon Chocolate Festival ticket proceeds will go directly to supporting their efforts.
Fatal Single-Vehicle Crash in Grants Pass
On March 6, 2021, at approximately 1:25 AM, 911 dispatchers received a call of a single motor vehicle accident involving a vehicle under a semi-trailer in the 2200 block of NE Industry Drive. Police Officers and Firefighters from the Grants Pass Department of Public Safety, along with AMR personnel and the Josephine County Sheriff's Office, responded to the location.
Upon arrival, the crashed vehicle was located under the front of the parked semi-trailer and the single occupant driver, a 58-year-old male resident of Grants Pass, was pronounced deceased at the scene. The investigation is ongoing and all names are being withheld until next of kin have been notified.
Anyone with information pertaining to this incident is encouraged to call the Grants Pass Department of Public Safety's Detective Division at 541-450-6260. Grants Pass Dept. of Public Safety
AROUND the STATE of OREGON
Oregon's Suicide Rate On The Rise.
A new report from the CDC says Oregon ranks ninth highest in the nation for suicides. That's up from 17th the previous year. The CDC says Oregon saw 62 more suicides in 2019 than the year prior. On the plus side, youth suicides in Oregon decreased for the first time since 2015.
Oregon was 17th in the nation for suicide deaths in 2018, and 15th the year before that, according to the Oregon Health Authority. Federal data logged 906 deaths by suicide in 2019, or a rate of 20.4 deaths per 100,000 people, compared to 844 deaths in 2018 and 825 in 2017.
"The 2019 change in ranking is due to several factors, including a 2.1% decrease in suicide deaths nationwide and increased suicide rates in Oregon," OHA said in a statement.
Despite the overall bad news regarding Oregon's rate of suicides in 2019, the data for youth looked more promising. The rate of suicides for people between the ages of 10 and 24 decreased for the first time since 2015. However, Oregon remains 11th highest in the nation for youth suicide deaths.
"Every loss to suicide is a tragedy," said Dr. Dean E. Sidelinger, health officer and state epidemiologist at Oregon Health Authority. "Our state has done a tremendous amount of work in suicide prevention in the past two years, including launching new programs that provide emotional support for COVID-19 concerns."
The state of mental health has increasingly become another battleground in the COVID-19 pandemic, particularly concerning young people kept away from schools by coronavirus restrictions. In spite of that, the OHA claims that the youth suicide rate looks to have "decreased again" in 2020 based on preliminary data, which has yet to be finalized by the CDC.
"While it appears that Oregon has not seen increased deaths by suicide linked to the pandemic in 2020, Oregon's rates of suicide in recent years are still concerning," Sidelinger continued. "After all, Oregon remains above the national average for suicides, and above average for youth age groups as well."
There were about 90 fewer suicides across all ages in Oregon throughout 2020 over the year prior, according to the preliminary data, and 28 fewer than in 2018. Suicide-related visits to emergency rooms and urgent care clinics also appear to have plateaued over the past several months, OHA indicated.
"Call volume to Lines for Life, a regional substance abuse and suicide prevention nonprofit that operates several crisis helplines, has increased annually since 2016," OHA continued. "There have been no increases in call volume beyond what's expected, and of the crisis calls staff answer, roughly the same percent of callers reported thinking about suicide in 2020 as those who did in 2019."
Efforts to combat suicide and provide greater support are underway and will increasingly come to fruition over the next several years. A bill passed in 2019 established a Youth Suicide Prevention program that is now available in schools statewide, and a new program focused on preventing adult suicide is set to roll out this fall.
The Oregon Health Authority says that it has received a $135,000 grant to aid in establishing a three-digit National Suicide Prevention hotline, set to launch in 2022. The three-digit 988 number will take its place when it becomes active in July of 2022.
Congress passed a bipartisan bill to establish 988 as a three-digit hotline number in May of 2020, and the number was approved by the Federal Communications Commission in July. The FCC stipulated that the number would go into effect nationwide two years later.
The state planning grant for OHA will help the state put together the resources, training, technical assistance, and infrastructure needed to put in place by 2020. The grant requires that Oregon begin planning for the transition this coming Monday.
The grant itself came from Vibrant Emotional Health, the non-profit organization that administers the current National Suicide Prevention hotline. Vibrant has awarded funds to 49 states and territories.
"We look forward to having another tool to help us save lives," said OHA Director Patrick Allen. "We're grateful to Vibrant for awarding these funds to help us move forward with our strategic planning and infrastructure to make 988 accessible to all Oregonians."
The National Suicide Prevention Lifeline, 1-800-273-TALK (8255), remains in effect. The three-digit 988 number will take its place when it becomes active in July of 2022.
"The recognition that mental health and addiction crises are as important and pervasive as physical health crises is a long time coming," said OHA Behavioral Health Director Steve Allen. "The new 988 number is easy to learn and quick to use, allowing for a simple way to access crisis services for anyone struggling with a mental health or addiction emergency."
OHA said that it is working with healthcare providers, local governments, emergency services, and other groups to create a plan — with the end goal of holding 988 to the same standards currently in place for 911.
Congress passed a bill to establish a three-digit National Suicide Prevention hotline, and Oregon received a grant to help set up the necessary infrastructure. OHA says that it also received federal funding to provide safer and more specific suicide care for adults 25 and older through the Zero Suicide Initiative model.
If you or someone you know is experiencing a mental health crisis, please know that help is available:
Corvallis and Bend Oregon are among 144 cities that the federal government is proposing to downgrade from the metropolitan statistical area designation.
Officials in some of the affected cities worry that the change could have adverse implications for federal funding and economic development. Under the proposal, a metro area would have to have at least 100,000 people in its core city to count as an MSA, double the 50,000-person threshold that has been in place for the past 70 years. Cities formerly designated as metros with core populations between 50,000 and 100,000 people, like Bend and Corvallis, would be changed to "micropolitan" statistical areas instead.
A committee of representatives from federal statistical agencies recently made the recommendations to the Office of Management and Budget, saying it's purely for statistical purposes and not to be used for funding formulas. As a practical matter, however, that is how it's often used.
Several housing, transportation and Medicare reimbursement programs are tied to communities being metropolitan statistical areas, or MSAs, so the designation change concerns some city officials.
In Corvallis, Oregon, the state designates certain funding sources to metropolitan statistical areas and any change to the city's status could create a ripple effect, particularly when it comes to transportation funding, said Patrick Rollens, a spokesman for the city that is home to Oregon State University.
"I won't lie. We would be dismayed to see our MSA designation go away. We aren't a suburb of any other, larger city in the area, so this is very much part of our community's identity," Rollens said in an email. "Losing the designation would also have potentially adverse impacts on recruitment for local businesses, as well as Oregon State University."
If the proposal is approved, it could be the first step toward federal programs adjusting their population thresholds when it comes to distributing money to communities, leading to funding losses for the former metro areas, said Ben Ehreth, community development director for Bismarck.
"It won't change any formulas … but we see this as a first step leading down that path," Ehreth said. "We anticipate that this might be that first domino to drop."
Rural communities are concerned that more micropolitan areas would increase competition for federal funding targeting rural areas. The change would downgrade more than a third of the current 392 MSAs.
Statisticians say the change in designations has been a long time coming, given that the U.S. population has more than doubled since 1950. Back then, about half of U.S. residents lived in metros; now, 86% do.
"Back in the 1950s, the population it took to create a metro area is different than it would be to create a metro area in 2020," said Rob Santos, president of the American Statistical Association.
Nancy Potok, a former chief statistician of the Office of Management and Budget who helped develop the new recommendations, acknowledged that officials in some cities will be upset with the changes because they believe it could hurt efforts to lure jobs or companies to their communities.
"There are winners and losers when you change these designations," Potok said. "A typical complaint comes from economic development when you are trying to attract investments. You want to say you are part of a dynamic MSA. There's a perception associated with it. If your area gets dumped out of an MSA, then you feel disadvantaged."AD
Officials in some cities said they needed to research the impact of the change. Others were surprised to find their metro was on the list in the first place.
"Perhaps they made a mistake," Brian Wheeler, director of communications for the city of Charlottesville, Virginia, said in an email.
While the city of Cape Girardeau, which is on the list, has a resident population north of 40,000 people, as a regional hub for southeastern Missouri, it can have a daytime population of more than 100,000 people, said Alex McElroy, executive director of the Southeast Metropolitan Planning Organization.
"It kind of seems misleading," McElroy said of the designation change.
In a letter to the federal budget office, the mayor of Opelika, Alabama, urged that the proposal be dropped.
"The risk to vital services within our community, our state and the millions of impacted Americans across this country far outweigh any limited statistical value that might be gained from this proposal," Mayor Gary Fuller said.AD
In a separate proposal, the U.S. Census Bureau is considering a change to the definition of an urban area. The proposal made public last month would use housing instead of people for distinguishing urban from rural. An area will be considered urban if it has 385 housing units per square mile, roughly the equivalent of 1,000 people per square mile, under the new proposal. The current standard is 500 people per square mile.
The Census Bureau says the changes are needed to comply with new privacy requirements that aim to prevent people from being identified through publicly released data and it offers a more direct measure of density.
Some demographers aren't sold on the idea of changing the definition of a metro area.
"It seems like everything is ad hoc, rather than having been determined by serious research," said Kenneth Johnson, a senior demographer at the University of New Hampshire. "The definitions have been relatively stable since 1950. All of the sudden, they change these, and at least in my mind, there isn't a compelling research-based process that has driven this decision."AD
In Corvallis, Rollens joked that he was intrigued by the possibility of the city becoming a micropolitan area, suggesting the community could benefit from thinking small.
"We enjoy our small-batch craft beers and locally grown produce here in Corvallis, so I have no doubt that we would find a creative way to market our region if we ended up with a 'micropolitan' designation," Rollens said.
Oregon Redistricting Hearings Scheduled
State Senator Tim Knopp encourages his constituents to participate in virtual public hearings regarding redistricting; the process that redraws the lines of legislative and congressional districts based upon census data collected every ten years. Appointed to the Senate Committee for Redistricting as the Vice-Chair, Senator Knopp is committed to a non-partisan legislative process of drawing Constitutional Legislative and Congressional districts that represent our local communities.
"This is one of the most important opportunities to participate in when it comes to our Constitutional Republic. There will be two virtual public hearings coming up that will give people the ability to advocate for districts that represent our community and to help ensure that the districts are drawn with an open and transparent process," stated Senator Knopp.
The Senate and House Communities on Redistricting created a website that features a translation tool for Oregonians to read the information in many languages. You can also find a flyer for public distribution here. If you are unsure which district you reside in, you can determine that through this link. The hearings will take place on March 10, 2021 from 5:30 PM until 7:30 PM and March 20 from 1:00 PM until 3:00 PM for residents of Deschutes County.
You can sign to testify by visiting the Senate Redistricting Website following the links to the dates of March 10 and March 20. There you can find the instructions on submitting written as well as oral testimony.
Redistricting is the once-a-decade process of redrawing United State House of Representatives (Congressional) and Oregon State Senate and State House of Representatives (Legislative) district boundaries to account for changes in population.
​​Only sign up for one of the meetings that correspond with the district where you live. If yo​u are unsure of which district you live in, please follow the "Find Your District" link, enter your address at the top, and select the tab labeled "Congress."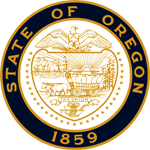 Oregon Redistricting Participate in your government's redistricting process – it only happens once every ten years! ​​​​ Make Your Voice Heard – Testify Virtually!​The Oregon Legislature is in the process of redrawing the Oregon House of Representatives, Oregon State Senate, and the U.S. Congressional District lines. You are invited to engage in the redistricting process in an upcoming virtual hearing. The dates and times below are organized by district. Please look for your county or click here to find out which district you live in.

​​Virtual Hearings for Individuals Residing in:​Hearing Dates: ​Hearing Times:​​Distr​ict 1
(Clatsop, Columbia, part of Multnomah, Washington and Yamhill counties) ​​Tuesday, March 9 ​5:30 PM – 7:30 PM ​Saturday, March 20 ​9:00 AM – 11:00 AM ​ ​District 2
(Baker, Crook, Deschutes, Gilliam, Grant, Harney, Hood River, Jackson, Jefferson, part of Josephine, Klamath, Lake, Malheur, Morrow, Sherman, Umatilla, Union, Wallowa, Wasco and Wheeler counties) ​Wednesday, March 10​5:30 PM – 7:30 PM​Saturday, March 20 ​1:00 PM – 3:00 PM District 3
(Part of Clackamas and part of Multnomah counties) ​ ​​Thursday, March 11 ​5:30 PM – 7:30 PM ​Saturday, April 10 ​9:00 AM – 11:00 AMDistrict 4
(Part of Benton, Coos, Curry, Douglas, part of Josephine, Lane and Linn counties) ​ ​​Tuesday, March 16 ​5:30 PM – 7:30 PM ​Saturday, April 10 ​12:00 PM – 2:00 PM​ ​District 5
(Part of Benton, part of Clackamas, Lincoln, Marion, part of Multnomah, Polk and Tillamook counties) ​Thursday, March 18 ​5:30 PM – 7:30 PM ​Saturday, April 10​​3:00 PM – 5:00 PM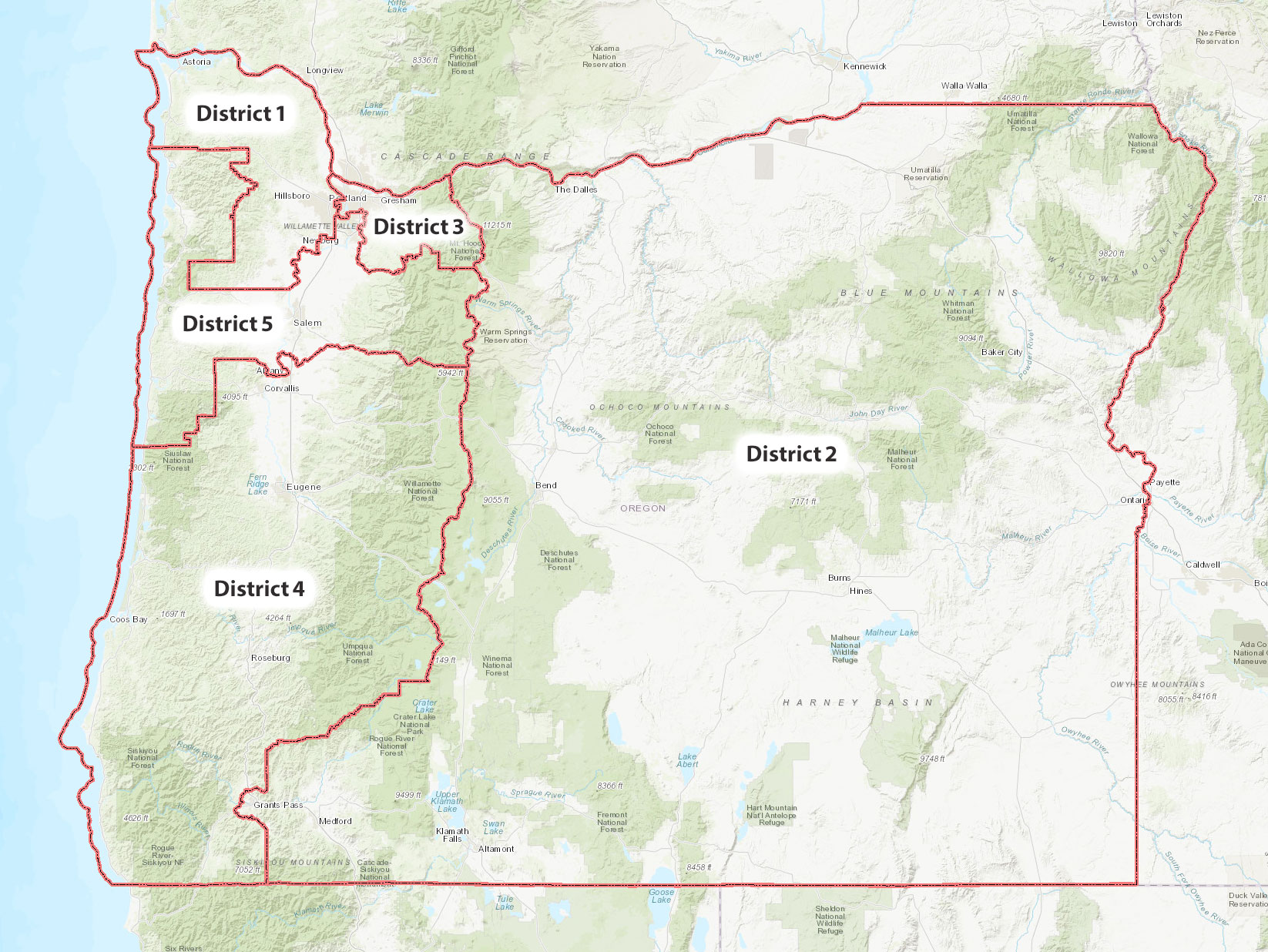 How to Give Your InputLearn how to testify by phone: (833) 588-4500 Submit written testimony to: Oregon.Redistricting@oregonlegislature.gov​Questions/Interpretation Services/Audio and Visual Support – contact Oregon Legislative staff: • Patrick Brennan (503) 986-1674 • Michael Lantz (503) 986-1736 ​​
https://www.oregonlegislature.gov/redistricting/Lists/flyer/DispForm.aspx?ID=1&ContentTypeId=0x0100329195F5C4DEB24AA31DE312ADD9F255
Oregon Man Arrested For Allegedly Stealing Thousands of Dollars in LEGO Sets
Tigard police have arrested a man after they say he stole 25 Lego sets from a storage area near Washington Square Mall on Friday.
On Friday morning, a bus driver spotted 40-year-old Nathaniel Nixon shifting cardboard boxes near the city of Tigard's Washington Square Mall and informed the police. Officers opened the mysterious boxes to find dozens of high-value LEGO sets.
Police have arrested a man in Oregon for allegedly stealing $7,500 of LEGO sets, including multiple copies of 71741 NINJAGO City Gardens.
Police said Nathaniel Nixon, 40, faces charges of burglary, criminal mischief and possession of burglar tools. Nixon is believed to have stolen about $7,500 worth of the toy sets.
Around 6:30 a.m. Friday, police responded to Washington Square Transit Center, near Washington Square Avenue and Blum Road. A Tri-Met driver reported that a man was moving piles of cardboard boxes from a wooded area that backed up to some stores near the bus shelter. The officers found several boxes which had Lego sets in them. They also found a dolly car in the wooded area, as well as several additional Lego boxes nearby.
Among the models inside were LEGO Technic 42115 Lamborghini Sián FKP 37, 10273 Haunted House, and 71741 NINJAGO City Gardens. Police also discovered that the locks to the local LEGO Store's storage area had been cut, with employees confirming that several items were indeed missing.
Nixon – who apparently already had an arrest warrant in a neighboring county – now faces multiple charges, including first-degree burglary, second-degree criminal mischief, and possession of burglar tools. The missing sets, meanwhile, have been returned to the LEGO Store.
OSU Researchers Use Poop Samples To Monitor Gray Whales Off Oregon Coast in Newport
Researchers from OSU's Geospatial Ecology of Marine Megafauna Laboratory in Newport collected 158 fecal (commonly known as poop) samples from Eastern North Pacific gray whales off the coast of Oregon between 2016 and 2018 and used the samples to assess endocrine levels and establish hormone baselines for stress and reproduction in the animals.
The poop samples are an effective, non-invasive tool for monitoring gray whale reproduction, stress and other physiological responses, a new study from Oregon State University shows.
The study is believed to be the first to use fecal samples as an endocrine assessment tool in Eastern North Pacific gray whales.
Fecal samples can provide a wide range of important information about whale health in a non-invasive way, said Leigh Torres, an associate professor in OSU's Marine Mammal Institute and director of the lab in Newport.
"Understanding whale physiology is really important to evaluate how human activities impact whales," Torres said. "But it is really, really hard to study whale physiology. You can't observe most physiological responses. And you can't just ask a whale: 'Are you stressed out?' So we have to get creative."
The findings were published in December in the journal Conservation Physiology. The paper's lead author is Leila Soledade Lemos, who recently completed her doctorate in Oregon State's Department of Fisheries and Wildlife and worked with Torres at the Newport lab.
Most gray whales migrate from breeding grounds in Mexico to feeding grounds in the Bering and Chukchi seas between Alaska and Russia, where they spend the summer. Torres and her team study a distinct population of gray whales known as the Pacific Coast "feeding group," which spend the summer months in coastal waters of Oregon, as well as northern California, Washington and southern Canada.
Torres and her research team have been observing and conducting annual "health check-ups" on this population since 2016.
To do this, they use a boat or drone to spot a defecating whale, then follow in the animal's wake and use nets to capture samples. The drones are also used to capture images of the whales, allowing researchers to monitor the animals' body condition and behavior.
Researchers used the collected fecal samples to analyze four hormone metabolites: two reproductive hormones; a stress hormone; and thyroid, which can indicate nutrition-related stress.
With this data, the researchers were able to see how hormones fluctuated with a whale's age and sex and establish baseline hormone levels for different cycles of a whale's life, including during pregnancy.
"This was a first step to understanding how hormones vary through a whale's life cycle and in times of stress," Lemos said. "It helps us establish baselines and ranges of hormone levels."
The researchers also were able to document a stressful event in a specific whale when they collected a fecal sample from a whale within 24 hours of a documented injury from a propeller or vessel strike. The fecal sample collected after the injury showed a spike in stress hormone levels, almost three times higher than this whale's stress levels on previous days without the injury.
The researchers also captured a fecal sample from a mature male who was engaged in competitive reproductive behavior with another male whale. That whale's testosterone level was very high and may reflect the typical hormone levels of adult breeding males.
The researchers' ability to connect fecal samples to specific individual whales adds important context to the data to help understand what drives hormone variation, Torres said.
Researchers have continued to collect fecal samples over the last two summers and will continue to analyze hormones as part of their broader work on whale health.
The researchers' ultimate goal is to understand how variations in human-generated ocean noise impacts whale health, Torres said. Analysis of fecal samples is emerging as an important new tool for understanding how different stressors impact whale physiology. They also hope to use the endocrine information to better understand the role of nutrition and changes in diet on overall whale health.
"Our ability to link hormone variation to an individual's condition is really a significant advance for the study of whale physiology," Torres said. "All of our future work on impacts of disturbance events will build on this foundation. It's super exciting to be able to use these tools to think about whale life in a holistic way."