The latest news stories of interest in the Rogue Valley and around the state of Oregon from the digital home of Southern Oregon, Wynne Broadcasting's RogueValleyMagazine.com
Friday, July 23, 2021
Rogue Valley Weather
Today– Sunny and hot, with a high near 98. Light north northwest wind.
Saturday– Widespread haze. Sunny and hot, with a high near 103. Calm wind becoming north northwest around 5 mph in the afternoon
Sunday– Widespread haze before noon. Sunny and hot, with a high near 101. Calm wind becoming north northwest 5 to 7 mph in the afternoon.
Monday– Mostly sunny and hot, with a high near 98.
Tuesday– Partly sunny, with a high near 92.
LOCAL HEADLINES:
Kirtland Road/OR 140 Full Weekend Closure Begins Today
CENTRAL POINT: Oregon 140/Kirtland Road will be closed to through traffic this weekend beginning tomorrow night, (July 23) at 6 p.m. through Monday (July 26) at 6 a.m.
Drivers will need to watch for weekend detours and night paving on Kirtland Road, also known as Oregon 140, between White City and Central Point, beginning Friday night, July 23.
The road closure will affect all traffic between White City and Interstate 5-Exit 35, near Central Point. An ODOT contractor requires the full closure to upgrade the Whetstone Creek Bridge and the highway surface leading up to the bridge. Drivers can expect this full closure for the next four weekends.
Flaggers will be stationed at the closures at Blackwell Road on the west and West Antelope Road on the east. Drivers will be directed to alternate routes.
Contractor Knife River Materials of Central Point will begin the first of four full weekend closures to all traffic between Antelope and High Banks Road, rehabilitating the Whetstone Creek bridge. Improvements include new safety bridge rail and deck sealing. The highway will be closed to all through traffic between Interstate 5 and Oregon 62 each weekend at 6 p.m. Friday through 6 a.m. Monday. Detours will be signed.
Beginning on July 25, crews will be repaving the highway from the Bear Creek Bridge east to 5th Street in White City for several weeks, Sunday to Thursday nights. Nighttime drivers should be careful and expect delays and single-lane traffic and flaggers between 6 p.m. and 6 a.m.
The $4.3 million construction project will include new pavement, reflective striping, center line and off-shoulder safety rumble strips and signs.
The bridge closure is part of a $4.3 million construction upgrade to the highway
https://www.oregon.gov/odot/projects/pages/project-details.aspx?project=20135 — ODOT: SW Oregon
Arrest Warrant Issued For Former Gold Hill Clerk Accused Of Theft
An arrest warrant has been issued for a former clerk accused of stealing money from the City of Gold Hill.
In February of 2020, Gold City Manager Jessica Simpson was reconciling bank statements when she found evidence of theft.
The city conducted a forensic audit which led to criminal charges against former city employee Carry Kay Booker, also known as Carry Randall.
Booker was not arrested, but she was scheduled to appear in court on July 7, 2021, to face accusations of theft and falsifying business records. However, she failed to appear before a judge.
On July 16, a warrant was issued for Booker's arrest.
"The City remains hopeful that justice will be served, and thanks the residents for their patience awaiting a resolution in this matter," city representatives said.
Relief Grants Still Available For Josephine County Businesses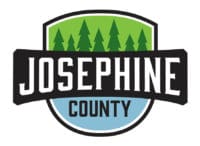 Grants are still available to Josephine County small businesses that suffered during the COVID-19 pandemic. The funds were set aside by Josephine County and Grants Pass from the American Rescue Plan Act (ARPA).
The Josephine County Small Business 2021 Relief Grant is available to businesses that saw a year-over-year loss due to impacts from the pandemic. The two-year comparison period is July 1, 2019 to June 30, 2020 and July 1, 2020 to June 30, 2021.
"Even though restrictions have been lifted and businesses are open again, our business community is still suffering from the lingering effects of the pandemic," said Colleen Padilla, Executive Director of SOREDI. "Kudos to Josephine County leadership for taking action immediately with their ARPA funds and carving out an allocation to support business revitalization. SOREDI, in partnership again with IVCanDO and the Rogue Community College SBDC, urge every business to consider an application immediately."
Grant applications will be accepted until Thursday, August 26 at noon, available online through SOREDI. Grant award notifications will be made by September 20.
There have been some changes made to the application process compared to previous rounds of small business grants. Economic Injury Disaster Loans (EIDL) are no longer counted as 2020-21 income, though grants still count. The reporting period is also more current, no longer based on calendar year. Applications are also being accepted for employers with up to 500 employees.
Applicants will need to upload supporting documents. For a complete list of documents, contact the Rogue Community College Small Business Development Center at 541-956-7494 or sbdc@roguecc.edu. Applicants can also schedule an appointment with an SBDC adviser to get assistance with the process.
AROUND the STATE of OREGON
WILDFIRE UPDATES
Bootleg Fire:
The nation's largest wildfire continues to rage. Crews were scaling back some night operations as hard work and weaker winds helped reduce the spread of flames even as wildfires continued to threaten homes in neighboring California. Latest estimates have it at 400,389 acres.
The Bootleg Fire, which has destroyed an area half the size of Rhode Island, was 40% surrounded after burning some 70 homes, mainly cabins, fire officials said. At least 2,000 homes were ordered evacuated at some point during the fire and an additional 5,000 were threatened.
The upper eastern edge of the blaze continued to move toward Summer Lake, jumping fire lines on Thursday and prompting a local evacuation order for some portions of Lake County to be raised to "go now!," fire officials said.
Winds up to 10 miles per hour (16 kilometers per hour) could drive the flames through timber but not at the pace seen last week, when the wind-driven blaze grew exponentially, fire information officer Angela Goldman said.
The fire, which was sparked by lightning, had been expanding by up to 4 miles (6 kilometers) a day, pushed by strong winds and critically dry weather.
There was good news on the lower portion of the 624-square-mile (1,616-square-kilometer) blaze. Crews had locked in containment lines and on the lower southeastern side, crews were able to gain a substantial foothold, allowing them to cut back to nighttime patrols from what had been a "24-7 run-and-gun" fight, fire information officer Sarah Gracey said.
That side of the blaze also had burned into an area blackened by a previous fire, creating gaps in the fuel and reducing the spread of flames through grass, shrub and timber, Gracey said.
Oregon Wing Civil Air Patrol Assists in Bootleg Fire Response
Oregon Wing Civil Air Patrol (ORWG) is assisting the Oregon Office of Emergency Management and the Oregon Department of Forestry in the Bootleg Fire Response near Bly.
ORWG members are volunteering as radio operators, where they are providing communication services for two eight-hour shifts per day. They are handling status reports, requests for resources, release of resources and medical emergency radio equipment, alongside firefighting personnel.
There are currently four ORWG incident radio operators working with professional firefighting and communications personnel from state agencies. The ORWG members work in teams of two in eight-hour shifts to provide assistance at the fire forward operating base outside of Bly, Oregon.
"It's an austere location; CAP members are sleeping in a field, in tents," David Rudawitz, ORWG incident commander said. "But we're helping fill an understaffed area that's needed."
ORWG members will be on-scene into August as firefighting crews battle the Bootleg Fire in Southern Oregon. The Bootleg Fire, located in the Fremont-Winema National Forest, has burned over 350,000 acres and is 38% contained. ORWG also assisted in the Oregon wildfire fighting efforts in September and October 2020.
About Civil Air Patrol
Established in 1941, Civil Air Patrol is the official auxiliary of the U.S. Air Force and as such is a member of its Total Force. In its auxiliary role, CAP operates a fleet of 560 single-engine Cessna aircraft and more than 2,000 small Unmanned Aircraft Systems (sUAS) and performs about 90% of continental U.S. inland search and rescue missions as tasked by the Air Force Rescue Coordination Center. Often using innovative cellphone forensics and radar analysis software, CAP was credited by the AFRCC with saving 130 lives in fiscal 2020.
CAP's 54,000 members also perform homeland security, disaster relief and drug interdiction missions at the request of federal, state and local agencies. As a nonprofit organization, CAP plays a leading role in aerospace education using national academic standards-based STEM (science, technology, engineering and math) education.
Members also serve as mentors to over 20,000 young people participating in CAP's Cadet Programs. One of the premier public service organizations in America, CAP benefits the nation with an estimated economic impact of $209 million annually.
Visit www.CAP.News or www.GoCivilAirPatrol.com for more information. — Oregon Civil Air Patrol
Jack Fire:
The fire is currently at 19,352 acres with 55% containment. North of Hwy 138, firefighters will continue to hold control lines and mop up as needed.
South of Hwy 138, crews along the west flank will be patrolling lines while mopping up where feasible. Along the south and east flanks, firefighters will be continue to protect control lines and secure Horseshoe Bend campground. Within the Calf Creek area, firefighters will be focusing on managing fire control lines to reduce the chance of fire spread. Crews will also be scouting the southern flank for any potential areas to build alternate fire lines to tie into existing line in Calf Creek.
Air support today includes two Heavy Type 1 helicopters with buckets and one Heavy Type 1 helicopter with a tank along with one light Type 3 helicopter. Air assets provide ground resources with water to limit the spread of the fire and to help establish and hold containment lines.
The Douglas County Sheriff's Office announced additional reductions to the evacuation levels previously put into place as a result of the Jack Fire burning east of Glide. Effective, Monday, July 19, 2021, at 5:00 pm, the following changes have been made to the Jack Fire evacuation levels:
The Dry Creek Community and surrounding areas have been reduced from a Level 2 "Be Set" to a Level 1 "Be Ready"
The Steamboat Inn and the residential area on Brindle Bug Road and Steelhead Caddis are no longer under an official notice. The only evacuation levels currently in place related to the Jack Fire are Level 1 "Be Ready".
A current evacuation map can be found at www.dcso.com/evacuations The Sheriff's Office will continue to work with county commissioners, fire managers and agency partners to ensure public safety.
Elbow Creek Fire:
The Elbow Creek fire, now at 19,993 acres, is moving up the ranks in priority across the region and orders for crews and other resources are being filled. Twelve new crews arrived yesterday evening and the fire now has resources from Washington, Texas, Arizona, New Mexico, Michigan, California, Oregon, and Idaho.
As additional personnel arrive more objectives are being met, giving firefighters the ability to plan ahead and make changes to suppression techniques. The most active area of the fire remains in the Elbow Creek Drainage near the confluence of the Grande Ronde River. This particular area is central to the intersection of several canyons that produce erratic winds from all directions.
Steep slopes along Indian Ridge and Grossman Creek are challenging as firefighters continue to establish hand and dozer lines. Water dispensing helicopters and a retardant-dropping airtanker are being used to aid firefighters in slowing the fire in the Elbow Creek and Sickfoot Creek drainages.
A mobile retardant base is now in place at the Bar B Ranch on the southeast side of the fire for faster aircraft turnaround. Looking ahead, the fire team is planning on opening up existing road systems and ridgetops with bulldozers and hand crews. This contingency planning will create backup containment lines should they be needed in the future.
With little to no activity in the northeast and eastern side of the fire, crews continue to mop up and widen containment lines. Firefighters were successful in yesterday's burnout operation within Sickfoot Creek and today's goal is to develop fire line around the area perimeter.
Firefighters are having success on the south end of the fire, in the Deep Creek drainage, securing lines and transitioning to mop-up. Weather conditions call for lower humidity with potential for unpredictable and erratic westerly winds. These conditions can cause swirling winds within the deep canyons leading to additional fire activity.
Bruler Fire:
Work on the Bruler Fire continued yesterday to keep the fire perimeter as small as possible. Firefighters continued to use hose and sprinklers to increase containment on the fire. The increase in acreage is due to continued backing of the fire on the west flank towards indirect line and more accurate mapping from an IR flight last night. The fire remains within the previously established direct and indirect lines. Containment is listed at 12%.
Confidence builds daily as we continue to get tighter control lines and begin to mop up in high complexity topography and old growth trees. Dedicated mop up and continued tightening of line while establishing key alternate lines for the foreseeable future is critical. Due to the rugged terrain, deep duff layer and large old trees, this fire will be on the landscape until we receive significant rain. Taking the energy out of the fire area is critical to our success and remains our highest priority.
Firefighters use one of two main strategies to attack ground fires – indirect and direct. Indirect line is created at a safe distance away from the advancing fire. Firefighters on the Bruler Fire initially used the indirect line strategy to engage the fire. Direct line is created at the edge of the advancing fire. Today, firefighters are moving to use the direct line strategy around the perimeter of the fire as hazards are mitigated. Direct line increases the probability of keeping the Bruler Fire within its current footprint. "We are taking advantage of the moderated weather conditions to get as close to direct on the fire line as possible," said Incident Commander Brian Gales.
A large closure area is necessary to ensure that firefighters can focus on managing the fire and not needing to evacuate visitors should conditions on the fire change rapidly. We appreciate the support of the public in allowing us to stay focused on firefighting and we will reduce the closure area as soon as possible. Safety issues on the fire include large rocks and trees falling onto roadways without warning due to the fire.
FOR MORE INFO ON FIRES in The AREA: https://inciweb.nwcg.gov/
Drought Conditions Continue to Worsen in Oregon
Over 56% of Oregon faces Extreme Drought conditions – with nearly 17% of the state experiencing Exceptional Drought, the worst category.
All told, over 90% of the state qualifies as Severe Drought or worse.
That's according to new metrics released each Thursday by the Drought Monitor.
The percentage of the state suffering Exceptional Drought has climbed steadily from 0% on January 1 to 2% in April. Just in the last week, that percentage jumped from 11.62% to 17.12%.
According to the State of Oregon, Gov. Kate Brown has declared a drought in 19 counties, including Douglas. Requests from both Coos and Lane counties to declare a drought are pending.
COVID UPDATES
Oregon reports 539 new confirmed and presumptive COVID-19 cases, 1 new death
There is one new COVID-19 related death in Oregon, raising the state's death toll to 2,834.
Oregon Health Authority reported 539 new confirmed and presumptive cases of COVID-19 as of 12:01 a.m. today, bringing the state total to 214,263.
The new confirmed and presumptive COVID-19 cases reported today are in the following counties: Baker (1), Benton (7), Clackamas (44), Columbia (8), Coos (6), Crook (3), Curry (3), Deschutes (28), Douglas (19), Grant (1), Hood River (1), Jackson (63), Jefferson (6), Josephine (27), Klamath (3), Lane (50), Lincoln (2), Linn (24), Malheur (4), Marion (36), Morrow (3), Multnomah (54), Polk (8), Tillamook (1), Umatilla (70), Union (3), Wallowa (5), Wasco (4), Washington (43) and Yamhill (12).
COVID-19 Surging Again In Oregon
State Epidemiologist Dr. Dean Sidelinger says since Oregon reopened on June 30th, new daily cases have nearly doubled and the percentage of positive cases has jumped by 70 percent.
He says it's due to unvaccinated people and the highly contagious Delta Variant, which is now the dominant strain across the state. He says the good news is, vaccines are working.
More than 90 percent of new cases in June were people not fully vaccinated.
OHA COVID-19 Press Conference, July 22, 2021
Oregon Representative Gary Leif Dies
The Douglas County Board of Commissioners announced the unexpected death Thursday of Oregon State Rep. Gary Leif, R-Roseburg.
Leif's cause of death wasn't immediately known.
The commissioners and their families extended their condolences to Leif's family, friends and colleagues for his service to the county and House District 2, which he has represented since 2018. The district comprises sections of Douglas, Jackson and Josephine counties.
Commissioner Tom Kress said in the news release that Leif had supported him in his capacity as a county commissioner and also served as a fellow United Community Action Network, or UCAN, board member.
"He truly loved Douglas County and dedicated his life to helping and serving others. This is a tremendous loss for our County," Kress wrote.
Leif previously served a year and four months as a Douglas County commissioner, winning election in 2016 before being appointed to the House seat previously held by Dallas Heard, who was appointed to the Senate in early 2018.
"Gary showed up for his first day as County Commissioner ready to hit the ground running," said Commissioner Chris Boice. "His enthusiasm about serving this county was infectious, and he worked hard during his time as a County Commissioner."
House Speaker Tina Kotek, D-Portland, wrote on Twitter Thursday morning that Leif was a "champion for his district and a lovely man."
"My prayers are with his family and community," Kotek wrote.
Rep. Bill Post, R-Keizer, also expressed his grief after learning about Leif's death. Post described Leif as one of the "sweetest and kindest" people he's ever known. "We will miss him greatly and pray for his family," Post said on Twitter.
Commissioners from Douglas, Jackson and Josephine counties will be responsible for tapping Leif's replacement from a list of nominees to be compiled by the Oregon Republican Party.