The latest news stories of interest in the Rogue Valley and around the state of Oregon from the digital home of Southern Oregon, Wynne Broadcasting's RogueValleyMagazine.com
Wednesday, September 1, 2021
Rogue Valley Weather
Today– Patchy smoke. Sunny, with a high near 86. Light and variable wind.
Thursday– Patchy smoke. Sunny, with a high near 88. Calm wind becoming northwest around 5 mph in the afternoon.
Friday– Areas of smoke. Sunny, with a high near 92. Calm wind.
Saturday– Areas of smoke. Sunny, with a high near 92.
Sunday– Areas of smoke. Sunny, with a high near 93.
Medford Teacher Gets Light Sentence For Sexual Abuse Of Student
A former South Medford High School gym teacher who pleaded guilty to sex abuse charges may not spend time in prison after he was handed a suspended sentence on Tuesday.
Police arrested Noah Berman in May of 2020 after receiving an anonymous report from the organization SafeOregon indicating that the physical education teacher had an inappropriate relationship with a student.
In July, Berman pleaded guilty to two counts of Sex Abuse in the Second Degree and one count of Tampering with a Witness. On Tuesday, Berman was sentenced to a total of 90 days in jail with a two-year suspended prison sentence.
He'll be on supervised probation for five years. When Berman was placed on administrative leave, he told the victim to lie about their relationship to law enforcement, the DA's office said.
Grants Pass Labor Day Boat Races Regulations Announced
IMPORTANT NOTICE: During the Labor Day Races, the Rogue River will be closed in designated areas and during designated times (Refer to the race schedule listed below). All spectators will remain off the water until the races are over. All spectators will remain 50 feet from the waterway at all times.
Movement on the water is Restricted to Law Enforcement, Rescue Personnel and Authorized Race Officials during the closures. Private boats are not allowed to assist with crash/rescue operations for safety reasons.
Boats can be anchored on the shoreline if it is deemed safe by Race Officials and Law Enforcement. All users shall be OFF the water and in an approved area 1 hour prior to the start of the race. Any unauthorized boat on the water during the closure may be cited for Reckless or Unsafe Operation (ORS 830.315 & 305 / $421.00). Law Enforcement will be patrolling the waterways during the race events.
Please Contact: Marine Deputy Donnie Moore, at the Josephine County Sheriff's Office (541) 474-5391 if you have any questions regarding the river closures.
RIVER CLOSURES: Closed Monday Sep 06, 2021, the Rogue River from Baker Park to Griffin Park will be CLOSED during race events scheduled from 12:00pm to 3:00pm. — Josephine Co. Sheriff's Office
Jackson County Commissioners Discuss Covid Challenges
At Tuesday's morning meeting, Jackson County Commissioners discussed the criticism they have received regarding the board's response to Covid-19 challenges, cases, and deaths seen across Jackson County.
Commissioner Colleen Roberts was the first to address a letter that the board had drafted to those who were concerned about the commissioner's role in Covid-19. She highlighted the addition of a statement regarding how poor air quality for weeks on end can relate to people in Southern Oregon suffering from Covid-19.
"We don't get one or two days of bad air quality, we get months, and the fact that the Harvard study links that to Covid and the CDC verified that too recently."
The Harvard study finds, "People with COVID-19 who live in U.S. regions with high levels of air pollution are more likely to die from the disease than people who live in less polluted areas."
Roberts planned to send the letter out, but the board eventually decided they would send personalized versions of the letter individually, if they wanted to respond to the criticism.
In the meeting, commissioners also reflected on where they stand in regards to the Covid vaccine and vaccine mandates going into effect for the state of Oregon. Jackson County Commissioners expressed concern that emergency workers would quit their positions due to mandates.
Commissioner, Rick Dyer said, "I think it's good that people are able to receive the information they need to make themselves comfortable and an informed decision to do it, and I think that's something we've always advocated for."
"I don't know the number that are going to say 'absolutely not, I'm going to leave my position' but there's going to be some, and any is too many."
Dyer said adult community members should expect to be trusted to make decisions around Covid on their own, without pressure from the government.
Though they did bring up these concerns, some members of the board celebrated additional vaccination over the weekend of August 28.
Jackson County Public Health told Newswatch 12, 50% of the county's population is vaccinated. Previously the state recorded a seven day running average of 294 vaccinations per day and the current running seven day average is 292 vaccinations per day. — https://jacksoncountyor.org/Board-of-Commissioners/Home
Rogue River School District Postpones Start of School
At the beginning of this week, the approximately 900 students who attend Jackson County's Rogue River School District were planning to be back in classes.
On Friday, the district's high school was missing one support staff and two instructors who were quarantining from exposure to COVID-19. But, on Sunday, the day before classes were set to start, Superintendent Patrick Lee says three more high school support staff were quarantined because of exposure to the virus.
"That left us in a position where we didn't have any of our support staff available to help us open up on the first day of school," Lee says.
The district is now pushing high school classes back by a week in order to train other staff for back-to-school duties like registration, class scheduling and locker assignments. The district's Rogue River Elementary School and South Valley Academy were unaffected by the closure.
In California's Shasta County the Castle Rock School and Anderson Middle School also announced on Monday that they were closing for COVID-related reasons.
The Oregon Department of Education does not keep track of how many schools have had to close. Health and safety protocols are largely up to districts to create this year according to the department. Face coverings are required in all indoor school settings.
Lee with the Rogue River School District says substitute teachers are in high demand right now but he hasn't heard of any other districts in Oregon that have had to close yet.
"I think a lot of us are kind of teetering and hanging on the very thin thread of having to do this kind of stuff," he says. "Unfortunately for us, we got late notice that we were the first ones." — https://www.rogueriver.k12.or.us/Page/9
Oregon reports 2,414 new confirmed and presumptive COVID-19 cases, 43 new deaths
There are 43 new COVID-19 related deaths in Oregon, raising the state's death toll to 3,198. The Oregon Health Authority reported 2,414 new confirmed and presumptive cases of COVID-19 bringing the state total to 276,286.
The new confirmed and presumptive COVID-19 cases reported today are in the following counties: Baker (12), Benton (47), Clackamas (149), Clatsop (8), Columbia (22), Coos (87), Crook (45), Curry (14), Deschutes (137), Douglas (178), Gilliam (1), Grant (7), Harney (21), Hood River (3), Jackson (118), Jefferson (27), Josephine (112), Klamath (87), Lake (18), Lane (170), Lincoln (8), Linn (169), Malheur (73), Marion (188), Morrow (6), Multnomah (210), Polk (94), Tillamook (22), Umatilla (86), Union (12), Wallowa (7), Wasco (30), Washington (148) and Yamhill (98).
Josephine County now has a total of 131 COVID-19-related deaths. Of those patients, 130 died from complications relating to COVID-19 infections. Of the 131 COVID-19 patients who died, 119 were unvaccinated.
COVID-19 hospitalizations
The number of hospitalized patients with COVID-19 across Oregon is 1,162, which is 42 more than yesterday. There are 322 COVID-19 patients in intensive care unit (ICU) beds, which is six more than yesterday.
There are 43 available adult ICU beds out of 674 total (6% availability) and 298 available adult non-ICU beds out of 4,288 (7% availability).
The total number of patients in hospital beds may fluctuate between report times. The numbers do not reflect admissions per day, nor the length of hospital stay. Staffing limitations are not captured in this data and may further limit bed capacity.
Note: Please do not visit an emergency department for COVID-19 testing, unless you require emergency care for your symptoms. Emergency departments in Oregon are under significant strain responding to the current surge in COVID-19. You can find a test here.
If you have a medical condition that doesn't require emergency care, contact your provider. An urgent care center may also help you get the care you need and will save emergency departments from added strain. More information about hospital capacity can be found here.
Vaccinations in Oregon
——– Over the last two weeks since Gov. Brown announced a vaccine mandate, director Josh Dudash says the Freedom Foundation has received thousands of calls. According to the governor's mandate, there are few exceptions, those being health and religious. While this mandate has been called strict, Dudash says we won't know just how strict until decisions start getting made. But according to the Oregon Department of Education, that's not a number they are tracking. And when it comes to the Oct. 18 deadline he says the governor should think carefully about firing anyone who hasn't been fully vaccinated.
Today, OHA reported that 9,259 new doses of COVID-19 vaccinations were added to the state immunization registry on Aug. 30. Of this total, 4,656 were administered on Aug. 30: 2,388 were initial doses and 1,542 were second doses. The remaining 4,603 were administered on previous days, but were entered into the vaccine registry on Aug. 30.
The seven-day running average is now 8,554 doses per day.
Oregon has now administered 2,812,341 first and second doses of Pfizer Comirnaty, 1,845,432 first and second doses of Moderna and 199,233 single doses of Johnson & Johnson COVID-19 vaccines.
As of today, 2,629,110 people have had at least one dose of a COVID-19 vaccine and 2,402,714 people have completed a COVID-19 vaccine series.
These data are preliminary and subject to change. Updated vaccination data are provided on Oregon's COVID-19 data dashboards and have been updated today.
Skyline Ridge Complex 100% Contained
Fire officials with the Douglas Forest Protective Association and the Bureau of Land Management have declared the Skyline Ridge Complex 100% contained as of Monday, August 30th. With full containment on the incident being reached, all 19 fires within the complex will be moved to a patrol status. DFPA crews will continue to monitor the fires for the remainder of fire season with both aviation and ground resources, in addition to utilizing fire detection cameras.
Smoke from the interior portions of the Poole Creek Fire may be visible until the fall rains return to the area. This smoke is being produced by smoldering materials and small pockets of previously unburned fuels within the interior portions of the fire. These smokes are being monitored by fire crews but pose little to no threat to containment lines.
The Skyline Ridge Complex consisted of 19 lightning caused fires that originated on August 1st in southern Douglas County. The complex of fires were located in the South Umpqua River and Upper Cow Creek areas, east on Interstate Five.
Weather Impacts: Clouds hovered over Western Washington for most of yesterday delivering light amounts of moisture. Northeastern Washington was cloudy. Early morning clouds over the rest of the geographic area burned off for clear skies through most of the day. Temperatures were below average and humidities still trended low east of the Cascade Mountains. With the cooler conditions fire growth on existing large fires was light. No lightning was detected.
As the upper-level trough shifts east of the region today, winds will shift to a northerly orientation with some local breezes this afternoon. A ridge of high pressure will edge into the region, warming and drying the west side today, then region wide Thursday and Friday. Breezes will pick up a bit for southeastern Oregon tomorrow, then relax Friday. Another trough will pass through over the weekend, boosting westerly winds mainly east of the Cascades crest. The system also will bring a chance for rain for western Washington. A warming trend appears to be in store for early next week.

Seasonally normal potential for new significant fires today and tomorrow could yield to elevated potential at times for part of southwestern and south-central Oregon heading into the weekend as warmer, drier conditions set up. Additional warming next week could lead to additional PSAs seeing elevated risk.
Here are links to be able to see updated info on the larger fires still burning in Oregon:
This public lands link is super helpful to check before you head outdoors. The Keep Oregon Green website carries ODF's public use restrictions. Click the link for up-to-date information: https://keeporegongreen.org/current-conditions/
September is National Preparedness Month: Steps to build an outage kit and stay informed
PGE and Pacific Power encourage customers to be ready year-round for possibility of power outages.
To recognize National Preparedness Month, Portland General Electric and Pacific Power are encouraging their customers to be prepared year-round for power outages. While ongoing updates to the power grid and electrical equipment continue to enhance reliability, outages may still occur. PGE and Pacific Power are raising awareness about resources that are available to customers that can help make a power outage easier to manage.
Basic emergency supplies
Customers should prepare essentials including:
A two-week supply of shelf-stable food and water for their household and pets, including livestock.
Necessary medications and a backup plan for medical devices that need electricity to operate.
An emergency kit with flashlights, batteries, solar phone chargers, first aid and essential phone numbers.
Plans for relocating with a friend, family member or shelter, especially for people with a medical condition that requires electricity, or those needing to work or learn from home during an outage.
Keeping informed
Customers should log onto their accounts and make sure their electricity provider has current contact information so they can reach customers if necessary. In the event of an outage:
PGE customers can report an outage and get updates by logging onto PGE's mobile app or online account, or by calling 800-544-1795.
Pacific Power customers can text OUT to 722797, report an outage online or call 877-508-5088 to report an outage or check status, or use the Pacific Power mobile app.
Additional resources
PGE has posted more resources and information for residential and business customers on Portlandgeneral.com. An interactive map outlining potential public safety power shutoff areas is available on portlandgeneral.com/wildfireoutages.
Pacific Power has also posted resources and information including an outage preparation checklist for residential and business customers and an interactive map outlining potential public safety power shutoff areas on https://www.pacificpower.net/prepare.
About Portland General Electric Company – Portland General Electric (NYSE: POR) is a fully integrated energy company based in Portland, Oregon, with operations across the state. The company serves approximately 900,000 customers with a service area population of 2 million Oregonians in 51 cities. PGE has 16 generation plants in five Oregon counties, and maintains and operates 14 public parks and recreation areas. For over 130 years, PGE has delivered safe, affordable and reliable energy to Oregonians. Together with its customers, PGE has the No. 1 voluntary renewable energy program in the U.S. PGE and its 3,000 employees are working with customers to build a clean energy future. In 2020, PGE, employees, retirees and the PGE Foundation donated $5.6 million and volunteered 18,200 hours with more than 400 nonprofits across Oregon. For more information visit portlandgeneral.com/news.
About Pacific Power – Pacific Power provides safe and reliable electric service to more than 783,000 customers in 243 communities across Oregon, Washington and California. Pacific Power is part of PacifiCorp, one of the lowest-cost electricity producers in the United States, serving nearly two million customers in six western states as the largest regulated utility owner of wind power in the West. For more information, visit www.pacificpower.net.
Oregon Tops the List of Nurse Anesthetist Salaries by State
Oregon is No. 1 at $236,540 —
The mean annual wage for nurse anesthetists in the U.S. is $189,190, according to the U.S. Bureau of Labor Statistics' latest occupational employment and wage statistics survey.
Nurse anesthetists have the highest mean annual wage in Oregon, and the lowest mean annual wage in Utah. The bureau did not provide data for Alaska, Rhode Island and Delaware. SEE MORE INFO HERE: https://www.bls.gov/oes/current/oes291151.htm#(8)
Senator Wyden and Colleagues Urge VA To Address Impact Of Afghanistan Withdrawal On Veterans' Mental Health
U.S. Senator Ron Wyden today joined a bipartisan group of 35 senators calling on the Department of Veterans Affairs (VA) to swiftly develop and conduct outreach to veterans of the Global War on Terrorism, especially those who served in Afghanistan, to provide them with mental health resources.
Their call for action comes as reports find calls to veterans' suicide hotlines have increased since the fall of Kabul earlier this month. In their letter, the senators note that veterans between the ages of 18 to 34 have the highest suicide rate among former service members and that many veterans do not use the Veterans Health Administration services, which provides many mental health resources geared at preventing suicide among service members.
School district in Eastern Oregon fires superintendent for obeying state's mask mandate
The board provided no public explanation for its surprise decision to oust a superintendent who has been on the job for three years and in the district for 14 years.
Kevin Purnell was fired Monday as superintendent of the Adrian School District just one week after students returned to school.
The Adrian School Board, convening in a special meeting, voted 4-1 to terminate Purnell Monday night after meeting in executive, or closed door, session for less than half an hour to consider the matter.
Members of Oregon Congress Urge DOJ to Investigate Right-Wing Extremist Activity in Oregon
In a letter sent to US Attorney General Merrick Garland on August 30, four Oregon members of Congress urged the country's top prosecutor to investigate criminal activity coordinated by members of the Proud Boys and other right-wing groups in Oregon.
"The principle of freedom of speech does not preclude the Proud Boys and other right-wing extremist groups from espousing hateful, repugnant ideologies," reads the letter, signed by Senators Jeff Merkley and Ron Wyden and Representatives Suzanne Bonamici and Earl Blumenauer. "However, the Constitution does not provide protection for the criminal behavior that we have seen in Portland such as assault, firearms violations, potential hate crimes, and more—some of which may rise to the level of federal offenses."
It continues: "We respectfully request that the Department of Justice open an investigation into interstate criminal activity and coordination between extremist groups across state lines with the intent to commit acts of violence in connection with recurring violent altercations in Portland."
The letter refers specifically to the August 22 right-wing gathering in Portland, which saw punches thrown by both members of the Proud Boys and counter-protesters, and culminated with a man firing a handgun at a group of antifascist activists downtown. The event conspicuously lacked any intervention from local law enforcement.
"We are grateful that this most recent clash in Portland did not claim any lives, but like many others, we fear that it is only a matter of time before violence in Oregon escalates with deadly consequences unless we take the threat of domestic violent extremism seriously," the letter reads. "We urge the Department to prioritize investigating the networks that exist across state lines to support and operationalize the violent intent of groups such as the Proud Boys and to radicalize and recruit people into their extremist and hateful ideologies."
The lawmakers' urgency stands in contrast to the response offered by Mayor Ted Wheeler after the August 22 clash. Wheeler downplayed the day's violence in a press release published the day after the disruptive demonstration, instead seeming to celebrate the fact that more people weren't injured.
"With strategic planning and oversight, the Portland Police Bureau and I mitigated confrontation between the two events and minimized the impact of the weekend's events to Portlanders," said Wheeler. "…Violence was contained to the groups of people who chose to engage in violence toward each other."
The letter poses specific questions for Garland to answer, including a request to confirm whether the DOJ is currently investigating "interstate criminal activity… to cause violence" in Oregon. The lawmakers also ask if the DOJ has worked with local law enforcement "to provide guidance for how to appropriately de-escalate tensions if extremist groups and counter-protesters appear to be headed for a violent encounter"—a question that seems to subtly critique Wheeler's response to the recent conflict.
The DOJ has arrested and charged several Proud Boy members in its investigation into the January 6 attack on the US Capitol, which was in part orchestrated by the Proud Boys. Several people who attended the January 6 attack have also been present at Oregon right-wing rallies. The DOJ has not indicated a specific investigation into Oregon's far-right extremist activities.
"We know the significance and deadly impact of domestic violent extremism is not lost on you," the lawmakers write. The letter asks Garland to respond to their questions by September 10.
National Public Lands Day – Saturday Sept. 25th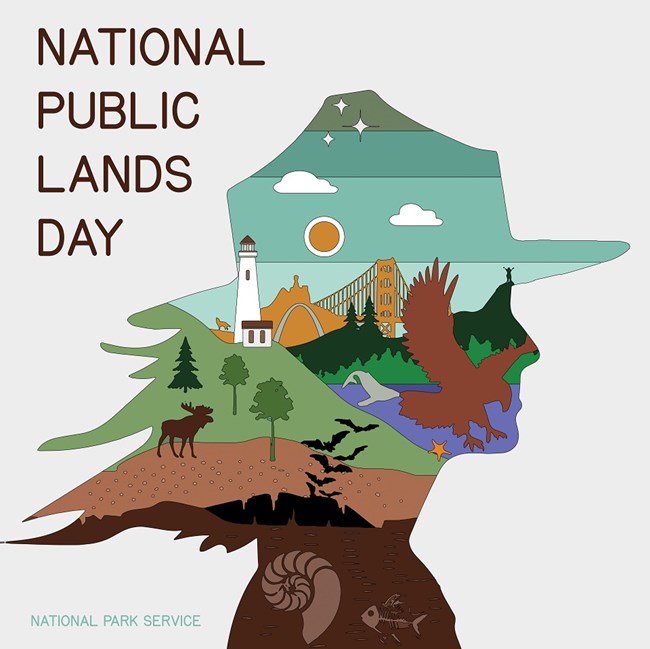 The USDA Forest Service will waive fees at day‐use recreation sites in Washington and Oregon on National Public Lands Day, Sat., Sept. 25. Fees will also be waved in honor of Veterans Day, Thurs., Nov. 11.
The Forest Service offers several fee‐free days annually to encourage Americans to explore the outdoors and visit their public lands.
The fee waiver includes many Forest Service picnic areas, boat launches, trailheads, and visitor centers. Fees for camping, cabin rentals, or other permits still apply. Fees will continue to be charged at recreation sites operated by concessionaires unless the individual manager chooses to participate.
Established in 1994 and held annually on the fourth Saturday in September, National Public Lands Day is traditionally the nation's largest single-day volunteer effort. It celebrates the connection between people and green space in their community, inspires environmental stewardship, and encourages the use of open space for education, recreation, and health benefits. This year, National Public Lands Day falls on September 25, 2021.