The latest news stories of interest in the Rogue Valley and around the state of Oregon from the digital home of Southern Oregon, Wynne Broadcasting's RogueValleyMagazine.com
Monday, April 11, 2022
Rogue Valley Weather
Winter Storm Warning until April 11, 11:00 PM PDT
Today– Rain showers before 9am, then rain and snow showers. Some thunder is also possible. Snow level 2900 feet lowering to 1800 feet in the afternoon . Steady temperature around 38. West wind 10 to 18 mph, with gusts as high as 28 mph. Chance of precipitation is 90%. Little or no snow accumulation expected.
Tuesday– Snow showers likely before noon, then rain and snow showers between noon and 3pm, then rain showers after 3pm. Some thunder is also possible. Snow level rising to 2200 feet in the afternoon. High near 45. West wind 6 to 8 mph. Chance of precipitation is 80%. New snow accumulation of less than a half inch possible.
Wednesday– Rain and snow showers likely before noon, then rain showers. Snow level 1600 feet rising to 2800 feet in the afternoon. High near 49. South southwest wind 3 to 5 mph. Chance of precipitation is 80%. Little or no snow accumulation expected.
Thursday– Showers. Snow level 2800 feet. High near 51. Chance of precipitation is 80%. New precipitation amounts of less than a tenth of an inch possible.
Friday– A chance of snow showers before 9am, then a chance of rain and snow showers between 9am and noon, then a chance of rain showers after noon. Snow level rising to 2700 feet in the afternoon. Partly sunny, with a high near 52.
A winter storm has brought late-season snow to much of the Pacific Northwest. The National Weather Service issued weather warnings and watches throughout the region Monday morning, from winter storm warnings to coastal wind advisories.
Several school districts across Northern Oregon and Southwest Washington are closed or are on 2-hour delays. In the Portland metro area, traffic officials warned Monday morning that wet, heavy snow is bringing down trees and causing difficult travel conditions.
WINTER STORM WARNING REMAINS IN EFFECT UNTIL 11 PM PDT MONDAY
   ABOVE 2500 FEET...

* WHAT...Accumulating wet snow above 2500 feet with total snow
  accumulations of 5 to 10 inches. Higher elevations in the
  backcountry could see upwards of 18 inches. Winds gusting as
  high as 45 mph over exposed terrain.

* WHERE...Portions of the Coast Range, Kalmiopsis in Josephine
  County and, the Cascade Foothills and the Ashland Watershed in
  Jackson County.

* WHEN...Until 11 PM PDT Monday.

* IMPACTS...Travel could be very difficult to impossible.
  Blowing snow could significantly reduce visibility. The
  hazardous conditions could impact the morning or evening
  commute.

* View the hazard area in detail at
  https://www.wrh.noaa.gov/map/?wfo=mfr

PRECAUTIONARY/PREPAREDNESS ACTIONS...

* Travel is strongly discouraged because of dangerous conditions.

* If you must travel, keep tire chains, a flashlight, blankets,
  food, water, medications, and a fully charged phone with you.

* The safest place during a winter storm is indoors.

* A Winter Storm Warning means that severe winter weather is
  imminent, or likely and poses a threat to life and property.
  Take protective action now.
Marijuana Seizure At Warehouses Adjacent to Glendale High School
In the evening hours of Thursday, April 7th, detectives with the Douglas Interagency Narcotics Team (DINT) executed a search warrant on 3 warehouse buildings in the 300 block of Hayward Lane, in Glendale.  
There had been ongoing suspicious activity at the location to include high volume of workers coming and going, and materials and personnel trucked in and out during late night hours. The buildings had been modified with air filtration systems, water lines running inside the building, all the windows boarded up, and the overwhelming odor of marijuana coming from inside, among other things.
Detectives attempted to contact the occupants of one building by knocking on the doors, but an unknown person locked the doors and hid inside, ignoring all attempts to communicate. Detectives surrounded the location and applied for a search warrant. Detectives obtained, and then executed the search warrant at approximately 7:00 PM. Upon entering the building, detectives found 29 year old Eduardo Hernandez-Reyes, of Medford hiding inside.
Inside the buildings detectives found a substantial and sophisticated illegal marijuana growing operation.  There were marijuana plants in multiple stages of growth from starter plants, all the way to mature plants ready for harvest.  There was also a substantial quantity of processed marijuana ready for sale.  
The warehouses contained an elaborate, unpermitted, and dangerous electrical system.  It has been reported there have been at least two electrical fires at this location in recent months, likely due to a poorly constructed, and overburdened electrical system.  Detectives could see burn marks on the outside of one of the buildings where a previous fire had occurred.  
The indoor grow areas contained a huge volume of sophisticated and expensive lighting equipment, as well as watering systems and air filtration systems. Hundreds of fans, timers, monitoring equipment, etc. All of these requiring vast quantities of electricity. There was also a large volume of fertilizers and pesticides.
In total, detectives seized approximately 4,100 pounds of processed marijuana ready for sale, and 18,461 live marijuana plants in various stages of growth.
This property is directly adjacent to Glendale High School, the school and kids clearly visible from the property.
Eduardo Hernandez-Reyes was arrested and lodged at the Douglas County Jail on the following charges:
Unlawful Possession of Marijuana
Unlawful Manufacture of Marijuana
Unlawful Manufacture of Marijuana within 1,000′ of a School
Southern Oregon has been inundated with large scale illegal marijuana grows during the last couple of years, including Douglas County.  The scale of these operations is unlike anything we have ever seen before and they are destructive to our communities.  These operations are most often run and controlled by multinational criminal organizations with only profit in mind.  They pay no regard to our local resources, rules, laws, or ethics.  They often do vast amounts of damage to our natural resources, and damage our streams and rivers by dumping garbage, toxic chemicals (fertilizers, pesticides, and herbicides), and human feces.  Water diversion is another concern as they often illegally take water from wells and rivers.  It is common to see them illegally damming small streams to impound water for their own use. Last summer many local streams went completely dry, partially due to this overuse.  We have systems in place to make water use as fair as possible for everyone.  These organizations disregard all of our well established standards.  Douglas County is committed to pushing back against these illegal activities and restoring our long held standards.  Douglas Interagency Narcotics Team (DINT) –
Fatal Traffic Crash in Medford
On April 10th, 2022, at 1:58 a.m., officers and emergency personnel were dispatched to Crater Lake Avenue and Roberts Road, for a single vehicle crash.
Upon arrival, first responders found a Chevrolet pick-up truck which had struck a tree. The three occupants were severely injured. It took several minutes for Medford Fire to extricate the occupants from the vehicle.
All three occupants were transported to Asante Rogue Regional Medical Center, and one person was pronounced deceased. The other two occupants are seeking treatment for severe injuries. Their exact medical status is not known at this time.
Alcohol is believed to be a contributing factor.
The Serious Traffic Accident Reconstruction Team is assisting with the case. Crater Lake Avenue will be closed between Brookhurst Street and Roberts Road, for most of the morning. Additional details will be released as the case unfolds. Medford Police Dept.
'Leave Oregon for Idaho' Ballot Measure on Ballots in Klamath, Josephine and Douglas Counties
Ballot measures asking rural Oregon voters if they would like to be part of more conservative Idaho will be on the May primary ballot in Klamath, Josephine and Douglas counties. Voters in Wallowa County will be asked in November about a potential "leave Oregon for Idaho" related measure. The group pushing for a so-called Greater Idaho is looking to get additional ballots throughout rural parts of Oregon including Morrow and Umatilla counties. The measures are part of the Greater Idaho movement which would have rural and more conservative areas of Oregon join Idaho.
They are propelled by the notion that rural and conservative parts of the state have more in common with Idaho than Oregon which is politically progressive and Portland-dominated. Mike McCarter, president of Citizens for a Greater Idaho, is optimistic about passage in southern Oregon counties. He said rural areas of the state are frustrated with progressive policies in Portland and the Democratic-dominated state capital.
Staying informed about COVID-19 in your community is essential for navigating the next phase of the pandemic.Oregon's COVID-19 Community Transmission dashboard (http://ow.ly/zLt450IneJ8) tracks the spread of disease in Oregon counties.This dashboard shows the level of community transmission by considering COVID-19 case rates (the number of new COVID-19 cases in the last 7 days per 100,000 people) and test positivity (the percentage of new COVID-19 tests that came back positive in the past 7 days) for Oregon counties in the previous week (Sunday to Saturday).
The CDC's COVID-19 Community Level tool (http://ow.ly/gCva50IneJ7) can help you decide what prevention measures to take based on the latest data. Every county in the U.S. is classified into low, medium or high based on hospital beds being used, hospital admissions, and COVID-19 case rates in an area.If you get infected with COVID-19, contact your health care provider or 211 to see if you're eligible for COVID-19 treatment.
April Snow Showers Throughout Most Parts of Oregon – Portland Hit Hard
Several inches of snow fell in northwest Oregon and southwest Washington overnight Sunday, knocking out power for nearly 35,000 people early Monday morning.
Forecasters say the heavy, wet snow is bringing down trees and branches and piling up on power lines, which can cause outages in parts of the region.
The National Weather Service – Portland said this was the first measurable snow Portland has had in 82 years, since they started keeping records at the Portland International Airport in 1940.
The snow made for a messy morning commute and prompted districts to delay or cancel school.
If your power goes out, you should turn off or unplug electrical equipment – this will help prevent a power surge when the electricity is turned back on. Surge protectors can also help prevent power from damaging voltage-sensitive equipment.
During an outage, you should keep all refrigerator and freezer doors closed – food can stay cold in the fridge for 12 to 24 hours like this with the power out.
In widespread outages, you should also turn on a light both inside and outside of the house so crews can tell when the power is turned back on.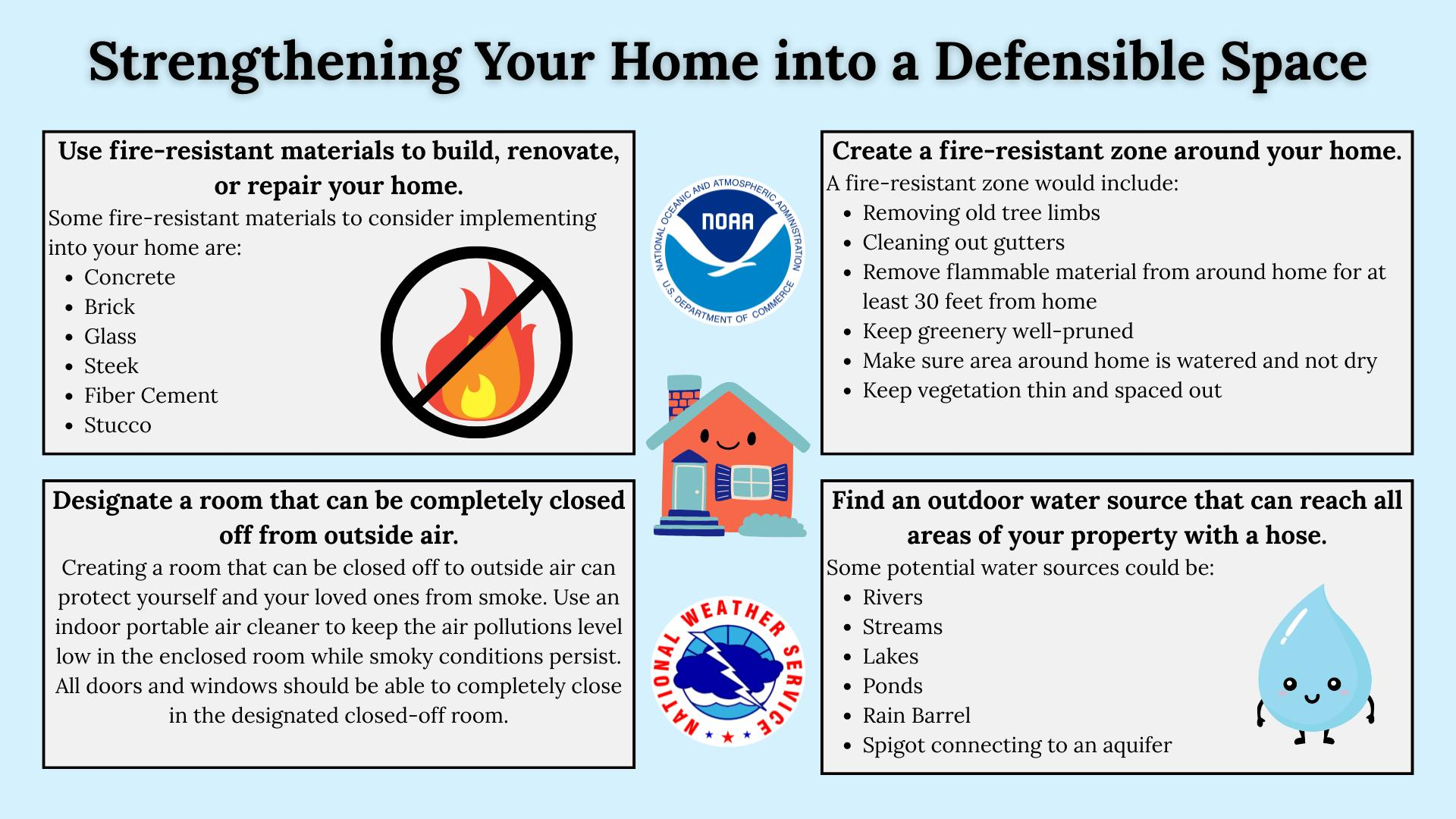 Four People Die in Fiery Crash Near McMinnville
A fiery car crash on Highway 18, near milepost 49, left 4 people dead Sunday, according to Oregon State Police.
Police said investigation revealed that a gray sedan, with a driver and three passengers, was traveling west on HWY 18 when it left its lane and crashed, head-on, into a motorhome. Both vehicles caught fire.
Police declared all 4 occupants of the sedan dead at the scene. The driver and the passenger of the motorhome were not injured.
Police still do not know why the sedan left its lane when it crashed into the motorhome. Police have not yet identified the people who died in the crash.
Highway 18 was shut down for over five hours while the Oregon State Police conducted the investigation.
Oregon State Police (OSP) are looking for public help and a possible road rage suspect vehicle this past weekend near Salem
OSP is looking for someone involved in shots fired Friday on Interstate 5 southbound in Salem. OSP says when it responded approximately to a dispatch about a shooting on I-5 southbound near milepost 258 (Portland Rd NE in
Salem), its preliminary information indicated "a confrontation between two motorists resulted in a shooting."
OSP Detectives are asking for public help with their investigation.  OSP invites anyone who observed either vehicle, a silver 2013 Nissan Juke four-door crossover SUV and/or a dark blue 2012 Chevrolet Caprice four-door sedan, driving on I-5 southbound between Wilsonville and Salem to call OSP's Dispatch Center at 800-442-0776 or OSP (677) from your mobile device.
Body Of Missing Snowboarder Recovered On Mt. Hood
Search and rescue crews found the body of missing snowboarder Ryan Mather Saturday morning, according to the Hood River County Sheriff's Office.
Mather, from Aloha, had been missing since Tuesday when he didn't return home from snowboarding at Mt. Hood Meadows.
Late Friday afternoon, Mt. Hood Meadows Ski Patrol found evidence that a body was buried in avalanche debris in Clark Creek in the Heather Canyon area. Much of the area is rated black or double black diamond, according to the sheriff's office.
Due to declining daylight, an operation was scheduled for early Saturday.
Around 10:30 a.m. Saturday morning, crews from the Mt. Hood Meadows Ski Patrol and Hood River County Sheriff's Office were able to extricate the body from the creek. Deputies said the operation took about two hours.
Crews were able to identify the body as Mather, deputies say. His family was notified of the recovery late Saturday morning.
Another Wolf Killing In Oregon, The 11th In A Year, Combined Reward For Information Reaches Over $80,000
Killing a wolf for reasons apart from self-defense is illegal in Oregon, and gray wolves are a protected species under state law. There were at least 173 gray wolves in the state at the last official count at the end of 2020.
Five wolves from the same pack were poisoned to death in Union County in February 2021 which was followed by three grey wolves, two females and a male, similarly poisoned to death within the same county. Two other wolves died in separate suspected killings. Then, on March 25, 2022, another wolf was found dead in the foothills of the Richland Valley.
Danielle Moser, a representative of the Oregon Wildlife Coalition, said:
Oregon has a pervasive poaching problem, and we want to be part of the solution. When poachers kill wildlife, they steal from all Oregonians who value and enjoy our state's wildlife and the wild places they call home. Our goal is to incentivize members of the public to report any suspicious or illegal wildlife activity to the Oregon State Police.
Many conservation and hunting organizations have funded rewards for information leading to a conviction of whoever is poaching wolves in Oregon. The reward money for the wolf poisonings stands at more than $50,000. A separate reward fund by two Oregon districts is offering another $22,500 and $11,500 for information about wolf poaching.
Grants Pass Missing Person
The Grants Pass Police Department is seeking assistance from the public in locating 30 year old Noah Baker. Baker was despondent after an argument and left his residence in Grants Pass driving a silver Ford Fiesta with Oregon Plate 671MUR.
Baker is described as a white male adult, 5'09", 170 lbs, brown hair and blue eyes and was last seen wearing black sweats, black shirt, black shoes and a black hat.
If anyone knows of his whereabouts or sees Baker, please call your local law enforcement agency or the Grants Pass Police at 541-450-6260. Reference case #2022-14203 Grants Pass Police Department
Klamath County Sheriff's Office Asks for Public's Help in Search For Trucker Suspect
The first real clue to come in on all the missing person cases in the area. Help Klamath Falls Oregon Sheriff Office ID this trucker. He was the last to see this woman alive and could be the key to not only solving this woman's disappearance but a number of the hundred other women missing in PNW. IF you have any information, please call (541) 883-5130
https://www.facebook.com/pg/Have-You-Seen-Me-Southern-Oregons-Missing-People-161249961222839/posts/