The latest news stories of interest in the Rogue Valley and the state of Oregon from the digital home of Southern Oregon, Wynne Broadcasting's RogueValleyMagazine.com
Monday, September 18, 2023
Rogue Valley Weather
Update on Smith River Complex Fire North in Southern Oregon
𝗣𝗵𝗼𝘁𝗼 𝗼𝗳 𝘁𝗵𝗲 𝗗𝗮𝘆, 𝗠𝗼𝗻𝗱𝗮𝘆, 𝗦𝗲𝗽𝘁𝗲𝗺𝗯𝗲𝗿 𝟭𝟴, 𝟮𝟬𝟮𝟯 — The JC Orozco Crew unloads hose they pulled from Division I. They pulled seven miles of hose yesterday! Now that containment line extends along the eastern boundary, crews are removing structure protection and hoselay.
𝗦𝗺𝗶𝘁𝗵 𝗥𝗶𝘃𝗲𝗿 𝗖𝗼𝗺𝗽𝗹𝗲𝘅 𝗡𝗼𝗿𝘁𝗵 𝗤𝘂𝗶𝗰𝗸 𝗦𝘁𝗮𝘁𝘀 92,180 acres (12,460 in Oregon) 1,473 total personnel 65% containment 37 crews 11 helicopters 66 engines 8 dozers 26 water tenders 14 masticators Hose unloaded and coiled at Incident Command Post at Lake Selmac. Photo by Alaska Incident Management Team/Aubry Andreas
Medford Police Department Launching New Technology to Better Serve Community
 Starting Tuesday, September 19, the Medford Police Department will launch new technology that will help us better communicate with citizens and serve those needing police services.
MPD will launch SPIDR Tech, a fully automated system that provides callers with pertinent information and updates about their case via text message or email.
When community members call for police services or assistance, they should expect to receive a text message or email acknowledging their call and providing them updates on the status of the officer's response. If an officer is delayed, the caller will be updated about the delay. In some cases, delays are caused by higher priority calls necessitating the officers need to prioritize certain calls for service.
This technology will also be able to provide notifications on the status of a case and will allow for citizens to provide feedback on both the call taker from Emergency Communications of Southern Oregon (ECSO) and the MPD officer.
These automated messages will be sent in both English and Spanish.
For more info and to view examples of the automated messages
https://www.medfordoregon.gov/…/Medford-Police-to…
Steve Kessler Named Southern Oregon Regional Teacher of the Year 

NEWS RELEASE
The Oregon Department of Education (ODE), in partnership with the Oregon Lottery, will announce Steve Kessler as one of Oregon's 17 2023-24 Regional Teachers of the Year! Kessler teaches band to students at North Medford High School.
Media are invited to the surprise announcement at North Medford High School on Wednesday, September 20, 2023 at 12:30 p.m., when Kessler will be honored in his classroom. 
Every day in Oregon classrooms, teachers offer their innovation, energy and content mastery in support of students across the state. The Oregon Teacher of the Year Program recognizes and honors teacher excellence, with the state Teacher of the Year serving as the face and voice of exemplary educators across Oregon. Candidates for Oregon Teacher of the Year are exceptionally dedicated, knowledgeable and skilled licensed public school educators in grades preK-12.
"I believe that as teachers, musicians, and artists, it's our job to fight for what's right and to do what we can to end injustices of all types," Kessler is quoted from his application.
Regional Teachers of the Year are nominated by students, colleagues, administrators, friends or family members. Regional winners were identified through a local nomination, application and selection process facilitated by the 19 Education Service Districts around the state. Applicants submitted testimonials and letters of support and were assessed by a diverse panel of regional representatives on the attributes of leadership, instructional expertise, commitment to equity, community involvement, understanding of educational issues, vision and professional development.
"Congratulations to every Regional Teacher of the Year. These impressive educators inspire possibility and promise both inside and outside the classroom," stated Dr. Charlene Williams, director of the Oregon Department of Education. "It's vitally important to recognize the essential role that teachers play in their communities and to honor the many contributions they make in the lives of students all across Oregon. Earning this recognition means that an educator has built strong relationships and partnerships with students and families and empowered students to reach their fullest potential."
Each Regional Teacher of the Year wins a $1,000 cash prize and is in the running for Oregon's 2023-24 Oregon Teacher of the Year – to be announced in October.
Since 1995, when the Oregon Lottery began allocating revenue to public education, more than $9 billion has been transferred to school districts across the state. This past year, over $8 million dollars of Oregon Lottery funding went to the Medford School District, and nearly $17 million dollars went to Jackson County.
"Oregon Lottery is proud to celebrate the work and dedication of our Regional Teacher of the Year recipients," said Mike Wells, interim director of Oregon Lottery. "These educators have shown exceptional leadership through their strong relationships with students and ability to uplift their communities."
On Friday, September 22, 2023, once all 17 Regional Teachers of the Year are announced, the full list of statewide winners will be available on the Oregon Teacher of the Year website.
Do you know an outstanding teacher? Please nominate them as the 2024-25 Oregon Teacher of the Year by visiting oregonteacheroftheyear.org.
Shortly following the event, photos from the regional surprise announcement for Steve Kessler will be available HERE. 
Thanks to the Oregon Department of Education's partnership with the Oregon Lottery, the 2023-24 Oregon Teacher of the Year will receive a $10,000 cash prize (with an additional $5,000 going to their school) and serves as a spokesperson and representative for all Oregon teachers.
Newsweek Podcast Focusing on The Disappearance of Fauna Frey Who Went Missing Near Grants Pass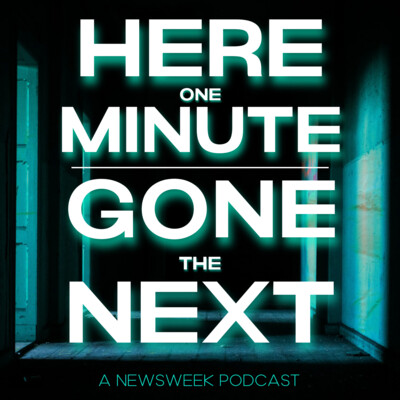 Here One Minute, Gone the Next
John Frey joins Newsweek to discuss exclusive details about the case of his missing daughter that until now have been unavailable to the general public.
Fauna is a 45 year old woman who lives just outside of Eugene/Springfield, Oregon. She has been missing since the night of 6/28/2020. She was reported missing out of Josephine County because that is the last place we know with 100% certainty she was last seen (surveillance footage leaving a store with items purchased) . Fauna did not have a cell phone with her when she left Eugene/Springfield. Her vehicle, 2000 Jeep Grand Cherokee Laredo Dark Blue with Grey Rock Guard paneling was later found deep in the forest outside Grants Pass.
We are asking the State of Oregon and the Josephine County Sheriff to cooperate in investigating this case and hopefully to bring attention to the plight of missing people in Oregon so it is treated as a priority rather than it being the least of priorities to law enforcement.
If you have any information on the whereabouts of Fauna Frey, call the anonymous tip line at 541-539-5638 or email FindFaunaFrey@gmail.com.
Medford Police Recruiting
Start your career in law enforcement by becoming a part-time CSO (Community Service Officer)!
CSO's are responsible for performing non-sworn administrative and enforcement duties within our department.
This includes investigating code enforcement complaints, completing required documentation, enforcing city codes, and testifying in court.
The deadline to apply is 𝗧𝗵𝘂𝗿𝘀𝗱𝗮𝘆, 𝗦𝗲𝗽𝘁𝗲𝗺𝗯𝗲𝗿
𝟮𝟭. More info
https://www.governmentjobs.com/careers/medfordor/jobs/4185991/community-service-officer-part-time?pagetype=job
OpportunitiesJobs
The restoration project for the Butte Creek Mill is entering its last push.
As part of the final fundraising efforts, Jim Belushi, brother of the famous John Belushi and star of the TV show "according to Jim",, is putting on Comedy on the Rogue at Belushi Farms.
Tickets went on sale today at http://comedyontherogue.com. The night will include Jim Belushi's Board of Comedy and music from Belushi's band. Volunteer Jay O'Neil said they need about $300,000 to finish the restoration project. Most of the work that needs done still is repairing the basement that was damaged by water during the fire. Tickets will be on sale until late September, or until they sell out. Belushi owns property in the Rogue Valley and has settled there.
Oregon's First Legal Psychedelic Mushroom Service in Eugene States They Already Have Thousands on Waitlist
The first legalized psychedelic mushroom service center in America reportedly has thousands of hopeful clients on its waiting list.
A clinic offering legal magic mushrooms, containing the mind-bending drug "psilocybin," opened in Oregon this June after voters in the state approved Measure 109 in 2020.
Eugene Psychedelic Integrative Center (EPIC Healing Eugene), the first licensed psilocybin service center in the United States, now has more than 3,000 people on its waitlist, according to the Associated Press . The list reportedly includes people who are suffering from PTSD, depression, or end-of-life dread.
Adults over the age of 21 are invited to the clinic to spend up to six hours experiencing what it calls a "transformational psychedelic facilitation" in its "safe, nurturing space."
The business admits that while its waitlist for "psilocybin sessions" is long, no prescription or referral is needed. Those who wish to join the waitlist need to simply fill out a form , but they will have to travel to the center in Eugene, Oregon, for the session.
Those wishing to enlist the center's services must first undergo a preparation session with a licensed facilitator, who will stay with them while they experience the mind-altering drug. The facilitator has the right to deny prospective clients based on a variety of factors, with safety being the most important.
Pricing for the sessions varies and are taxed. EPIC Healing Eugene prices its offerings based on a combination of manufacturer and facility costs along with the 15% tax in Oregon. A 10 mg dose of magic mushrooms at the facility will run you $172.50, while a 35 mg dose will cost $603.75.
EPIC partners with its sister company, Radiant Heart Consulting, for its facilitation services which range from $1,600-$2,800 , depending on the number of clients and the seniority of the licensed facilitator. Senior facilitators cost more and groups of three can reduce the price by nearly 43% in some cases.
The full amount for the psilocybin product must be paid in cash to EPIC before the center will host its administration session with a client. Clients are unable to take any magic mushrooms home with them and must remain at the center while undergoing treatment. Clients are unable to leave the center until the drugs wear off, as well.
Oregon's Psilocybin Services Act is the first law in America that "establishes a regulatory framework for receiving psilocybin, also known as psychedelic mushrooms." Proponents believe legal use will help improve mental health in the state.
"This can be a life-changing opportunity for many people's health and well-being," said Angela Allbee , manager for the Oregon Psilocybin Services Program. "It gives communities a health and wellness option that might better align with their cultural needs."
Psilocybin is a naturally occurring psychedelic compound, according to an Oregon Health News Blog written in April this year. The compound is said to be found in more than 200 species of mushrooms that grow around the globe naturally. The drug has a history of being used by tribal and indigenous groups for ceremonial, spiritual, and other purposes. MORE INFO: https://www.epichealingeugene.com/
BLM Edson and Sixes recreation sites and campgrounds closed due to Anvil Fire
Coos Bay, Oregon – As a result of the Anvil Fire, the BLM is closing the Edson and Sixes campgrounds and recreation sites until further notice. This order is for the safety of the public and firefighter personnel.
Members of the public may not enter closed areas. All uses—including hiking, hunting and camping—are prohibited.
"This closure order is to keep the public and firefighters safe," said Steve Lydick, Coos Bay District Manager. "The BLM continues to work closely with the fire team and county emergency managers on public safety measures resulting from the Anvil Fire."
Flat Fire and Anvil Fire Quick Facts for 9/18/2023 Flat Fire Acres: 34,242 Containment: 75% Anvil Fire Acres: 9,023 Containment: 0% Closure orders are in place around the Flat and Anvil Fires for firefighter and public safety. Please visit Inciweb bit.ly/AnvilFireOR and bit.ly/FlatFireOR for the latest closure information.
Please call 911 to report any signs of new fires.
A list of fire restrictions and closure orders for BLM Oregon-Washington public lands are available at https://www.blm.gov/programs/public-safety-and-fire/fire-and-aviation/regional-info/oregon-washington/fire-restrictions. You can also follow us on Facebook and Twitter @BLMOregon.
Juniper Creek Fire Cause release; A reminder on wildfire prevention
Sisters, Ore. – Preliminary findings in the Juniper Creek Fire investigation indicate that the fire cause was consistent with target shooting. The Juniper Creek Fire started August 20, 2023, and the Oregon Department of Forestry (ODF) contained it at 106 acres.
The responsible party took several safety precautions while shooting on their property.  Nevertheless, a bullet fragment appears to have ignited the fire. With how dry the conditions were, the fuels were extremely receptive to ignition sources. As soon as the fire was noticed, it was reported to 911.
"This is a great learning opportunity to show that no matter how many precautions you take, you can still accidentally start a wildfire," said Ben Duda, Sisters Wildland Fire Supervisor. "We're grateful that the responsible party reacted quickly and called 911. Without that fast reporting, ODF wouldn't have been able to catch the fire as quickly and keep it small."
ODF wants to remind people that the risk of wildfire is still very present across the state. Even with cooler weather, the state has not experienced any season-ending changes in weather. No matter how many precautions you take, the best way to prevent wildfires is to not engage in activities that could start one. Check local fire regulations at www.oregon.gov/odf/fire/pages/restrictions.aspx and find wildfire prevention tips at www.keeporegongreen.org.
If you do find that a fire has started, do not hesitate to call 911. Quick reporting leads to quick response and helps to keep the fire small.
Media Advisory: Union Leaders for Nurses at OHSU to Announce Strike Vote Results, Hold Public Rally, Sept. 18
WHAT: Oregon Nurses Association (ONA)-represented nurses from Oregon Health and Science University (OHSU) will announce the results of their strike authorization vote during a public rally at Elizabeth Caruthers Park on the South Waterfront Monday, Sept. 18. Nurses will also be available for one-on-one interviews. The rally will be livestreamed on ONA's main Facebook page. The 3160 frontline nurses at OHSU are represented by the Oregon Nurses Association (ONA) through the Association of University Registered Nurses (AURN).
WHEN: 11:30 a.m., Monday, September 18, 2023
WHERE: Elizabeth Caruthers Park (3508 S Moody Ave, Portland, OR)
WHO: Hundreds of frontline nurses at OHSU along with elected officials, community allies and supporters.
WHY: Local nurses are demanding OHSU executives reach a fair contract agreement with frontline caregivers that will retain the highly skilled and valuable nurses who work at the hospital, ensure a safe environment for patients and nurses, provide high-quality care through appropriate staffing levels and give them the opportunity to reopen negotiations if the acquisition of Legacy Health System is finalized.
Negotiations commenced December 2022 and have continued through the contract's expiration on June 30, 2023. The nurse bargaining team declared impasse in August and the two sides have been working with a mediator during a 30-day cooling off period.
If ONA members vote to authorize a strike at OHSU, ONA's nurse leaders will work to determine next steps, including setting potential strike dates. If a strike is called, ONA will provide OHSU with a 10-day notice to allow OHSU executives adequate time to cease admissions and transfer patients or to reach a fair agreement with nurses and avert a work stoppage. ONA's nurse bargaining team at OHSU continues to meet with OHSU management with a mediator.
The Oregon Nurses Association (ONA) is the state's largest and most influential nursing organization. We are a professional association and labor union which represents more than 16,000 nurses and allied health workers throughout the state. ONA's mission is to advocate for nursing, quality health care and healthy communities. For more information visit: www.OregonRN.org. 
Oregon's Voter-Approved Gun Safety Law, Measure 114, Will Go To Trial Again This Week In Harney County
Starting Sept. 18, the Harney County Circuit Court will hear arguments on Measure 114's constitutionality under the Oregon Constitution. Harney County put the implementation of the policy on hold last winter.
In next week's trial, lawyers for the Oregon Department of Justice will argue that Measure 114 is in line with the Oregon State Constitution and should be allowed to go into effect.
"Historically, the Oregon Supreme Court has been explicit that lawmakers and voters have authority to regulate the possession and use of firearms in order to promote public safety," says the Oregon Alliance for Gun Safety
The state trial comes after the July federal court ruling upholding Measure 114. The U.S. District Court ruled that Measure 114 is both constitutional and in line with the U.S. Supreme Court's recent rulings on gun safety. Lawyers for the gun lobby are appealing the federal court's ruling to the Ninth Circuit Court of Appeals.
Ahead of the trial, the Oregon Alliance for Gun Safety will hold a virtual press briefing at 10 a.m. on Friday, Sept. 15, to highlight research from the Center for Gun Violence Solutions at the Johns Hopkins Bloomberg School of Public Health.
The organization says this research shows the effectiveness of Measure 114's policies on reducing gun homicides, shootings, and suicides.
The press briefing will also feature an expert on firearm policy and a Portland author who recently survived a shooting. We will update as more information is released.
Federal Officials Order Oregon State Hospital To Make Immediate Changes Following Escape
Two weeks after an "extremely dangerous" man facing felony charges escaped from the Oregon State Hospital in a state-owned van, federal health authorities ordered immediate changes to ensure the secure transport of patients, especially those involved in the criminal justice system.
Late Friday, the Oregon Health Authority, which oversees the hospital, issued a brief news release saying an inspector for the federal Centers for Medicare and Medicaid Services had visited the hospital and found "immediate jeopardy" conditions related to the transport of patients. The finding means that the hospital's transport system poses a threat of injury or harm to patients or others that could even result in death.
Federal officials often give facilities weeks to correct problems but in a case like this one involving the escape of a man facing attempted murder, robbery and assault charges, federal officials demanded a fix within 23 days. If the hospital fails to comply, it will no longer be eligible for reimbursement for the care of Medicaid and Medicare patients.
"We appreciate the findings the investigator provided us this afternoon," the hospital's superintendent, Dolly Matteucci, said in the release Friday. "We are taking steps right away to reduce the possibility that an unauthorized leave could occur during transport and potentially put themselves, staff or members of the community at risk."
Robb Cowie, the health authority's communications director, told the Capital Chronicle that the inspector found "deficiencies" at Oregon State Hospital but declined to say what they were or how they would be fixed.
"The surveyor arrived on site Tuesday to conduct a CMS certification review following a recent incident that involved secure medical transportation," Cowie said in an email. "These deficiencies involved physical alterations to vehicles used for secure medical transportation. For security reasons, we are not providing additional details, until these issues are addressed."
He said the health authority cannot release the inspector's report without federal approval and that it would be posted by the federal agency in five days.
He declined to confirm the patient's name involved in the "incident," citing federal privacy regulations, but the inspector's visit came 12 days after 39-year-old Christopher Pray stole a state van hours after being admitted to the hospital for treatment. He's an "aid-and-assist patient" who needs to be treated to stand trial.
After admission, Pray got into a fight with another patient and was transported to an outside emergency room for medical care. He was brought back to the Oregon State Hospital and made his getaway.
Oregon State Police said he drove away while "fully restrained" with leg shackles, a belly chain, handcuffs and a device connecting the three means of restraint. State police waited three hours before alerting the public after being contacted by the Capital Chronicle about the escape.
Pray was fished out of a muddy pond in north Portland 36 hours after his escape by a rescue crew and returned to the Salem hospital.
The hospital has the capacity to treat 700 patients, and its satellite facility in Junction City can treat about 175. A majority of the patients in the hospital are aid-and-assist cases who are treated according to a court-determined timeline of 90 days to a year, depending on the severity of the charges.
Pray, a convicted felon facing seven felony charges dating to 2022, could spend a year at the state hospital. (SOURCE)
Republicans Barred From 2024 Elections File Papers Anyway
State senators in Oregon with at least 10 recorded absences in the Legislature have filed candidacy papers, despite potential disqualification.
Following record-setting walkouts by Republicans in 2019, 2020, and 2021, voters in Oregon backed a constitutional amendment, known as Measure 113. It disqualifies legislators seeking reelection if they missed 10 or more legislative floor sessions without a valid excuse or permission. Nine Oregon Republicans with 10 absences in this year's session have now reapplied, as well as one independent candidate.
GOP members have staged walkouts in recent years, not only in Oregon, to block Democrat bills covering a range of topics, including abortion, gun rights, and transgender health care. This prevented a quorum, the minimum number of members of a deliberative assembly necessary to conduct the procedures of that group. Statehouses in Tennessee and Montana have also been affected.
"It is clear voters intended Measure 113 to disqualify legislators from running for reelection if they had 10 or more unexcused absences in a legislative session," said Oregon Secretary of State LaVonne Griffin-Valade in August. "My decision honors the voters' intent by enforcing the measure the way it was commonly understood when Oregonians added it to our state constitution."
The Associated Press has reported that GOP Senate leader Tim Knopp went to the election offices in Salem early on Thursday and submitted a candidate filing form for the 2024 primary election, paying the $25 fee. Sen. Dennis Linthicum and Sen. Art Robinson also filed, having both exceeded the limit on absences.
All three have said that the way the amendment is written means they are permitted to seek another term. Measure 113 states that 10 or more unexcused absences "shall disqualify the member from holding office as a Senator or Representative for the term following the election after the member's current term is completed."
Five Republican senators in the northwestern state are hoping to fast-track a lawsuit over the case. If successful, it could force state officials to allow them another shot at reelection. This could go all the way to the Supreme Court after lawmakers and Griffin-Valade filed a joint motion requesting the case head directly to the Oregon Supreme Court, which would move the process along more quickly.
A joint motion filed in August states: "Immediate review by the Supreme Court is the only effective way to resolve this dispute in a timely manner." The motion was filed by Knopp, Linthicum, and Robinson, as well as Daniel Bonham and Lynn Findley.
"Petitioners and other similarly situated legislators need to know whether they can file for re-election and serve if elected; the Secretary needs to know whether those legislators must be listed on the ballot (and, if so, whether they would be eligible to serve if elected); other potential candidates need to know whether incumbent legislators are running for re-election; and Oregon voters have great interest in the proper construction of a constitutional amendment that was enacted by the voters last fall," the motion reads, as reported by Oregon Public Broadcasting. (SOURCE)
Oregon Service Alerts Public About Nearby Forestry Work
Oregon residents can sign up to be notified about timber activity and pesticide use in their local area.
Under The Oregon Forest Practices Act, foresters working on non-federal land in the state must disclose when they plan to do pesticide sprays, logging, road building or other forestry operations.
Those rules apply to a recent, controversial plan to spray herbicide by helicopter in Lincoln County.
A notification system called FERNS (Forest Activity Electronic Reporting and Notification System) displays those plans online and sends alerts to subscribers. Users can also choose to only be warned about imminent aerial sprays within a mile of their home.
"Some people just want to know what's going on in their neighborhood," said Scott Swearingen with the Oregon Department of Forestry, which manages FERNS. "They want to know where the log trucks are coming from."
Casey Miller is a Lincoln County Commissioner. He said the public can use the service to evaluate Oregon's forestry practices.
"If you have the bandwidth, sign up and get those notifications. This will tell you a lot about what's happening around you," he said. "Explore this. Take some of your time and think about what it means to be an Oregonian."
Additionally, FERNS notifies users when a forestry application has opened for public comment. Swearingen said community input can reveal that an operation would violate the law.
"That's a 14-day period for folks to comment in case we miss something," said Swearingen, "if they know something about that resource, or they know another resource there that should be protected."
Swearingen said those with questions about FERNS should contact their local ODF Stewardship Forester. MORE INFO: https://ferns.odf.oregon.gov/E-Notification/
Two state parks will host OMSI star parties Sept. 23 for the Autumnal Equinox
L.L. Stub Stewart and Rooster Rock state parks will celebrate the beginning of autumn with free star-gazing parties starting at sunset Saturday, Sept. 23.
The parks are partnering with OMSI and Rose City Astronomers to host the events, which include a presentation at dusk and star gazing 9 to 11 p.m. Telescopes will be provided by volunteers and visitors are welcome to bring their own. Viewing highlights include stars, Jupiter, Saturn and more, weather permitting.
The event is free, but parking in the day-use area does require a $5 parking permit fee per vehicle. The star party at L.L. Stub Stewart also requires a free Stargazing permit, which is available at the park.
Visitors are encouraged to bring their own chairs, blankets, warm clothing, snacks and water. Bug repellent is always a good idea. Please use red flashlights to avoid interfering with the dark sky viewing. You can also cover your flashlight or smartphone with red electrical tape.
Star maps will be provided along with recommended astronomy apps that visitors can load on their phones if interested.
Visitors should arrive early to familiarize themselves with the area and only park in designated spaces for the event. Overnight camping is not permitted in day-use areas, though visitors can find campground reservations by visiting stateparks.oregon.gov. Guests are expected to exit Rooster Rock by 11 p.m. as the park will close at that time.
On the scheduled day for OMSI Star Parties, interested visitors should check back on the OMSI website for possible weather-related cancellations and any additional information. The long-range forecast looks like it offers great viewing opportunities for this event.
Media Availability: Let's talk defensible space
SALEM, Ore. – Every year, communities across Oregon are impacted by wildfire. The Oregon State Fire Marshal wants to help all home and property owners be better protected against wildfire.
The OSFM is hosting media availabilities around the state to talk about defensible space: what to do and where to start. The agency is offering free defensible space assessments.
Assistant Chief Deputy Chad Hawkins and Defensible Space Program Coordinator Leslie Neu will be available for interviews and to show defensible space best practices with interested media partners.
Jacksonville
Wednesday, September 20
11 a.m. – 1 p.m.
To schedule an interview, please email osfm.publicaffairs@osfm.oregon.gov.
Red Cross Facing Blood Shortage
Donors needed now as hospital demand outpaces blood donations
Portland, Ore (Sept. 11, 2023) — The American Red Cross is experiencing a national blood shortage. Fewer donors than needed gave this summer, drawing down the national blood supply and reducing distributions of some of the most needed blood types to hospitals. Hurricane Idalia further strained the blood supply with blood drive cancellations and reduced blood and platelet donations in affected areas.
Donors of all blood types are urgently needed, and there is an emergency need for platelet donors and type O blood donors to make an appointment to give now to ensure patients across the country continue to receive critical medical care. 
When Idalia slammed into the Southeast – leading to widespread power outages, travel hazards and flooding – the storm also forced the cancellation of over a dozen blood drives and caused hundreds of blood and platelet donations to go uncollected. This compounded a shortfall of about 30,000 donations in August. Right now, blood product distributions to hospitals are outpacing the number of blood donations coming in.
The Red Cross needs blood and platelet donors now. Schedule an appointment to give by downloading the Red Cross Blood Donor App, visiting RedCrossBlood.org or calling 1-800-RED CROSS (1-800-733-2767).
In thanks for helping rebuild the blood supply, all who come to give Sept. 1-18 will receive a limited-edition Red Cross T-shirt, while supplies last. Those who come to give throughout September will also receive a coupon for a free haircut by email, thanks to Sport Clips Haircuts. Plus, they'll be automatically entered for a chance to win a VIP NASCAR racing experience. Details are available at RedCrossBlood.org/RaceToGive.
Visit www.redcrossblood.org and put in your zip code to find a donation site near you.
How to donate blood 
To make an appointment, simply download the American Red Cross Blood Donor App, visit RedCrossBlood.org, call 1-800-RED CROSS (1-800-733-2767) or enable the Blood Donor Skill on any Alexa Echo device to make an appointment or for more information. A blood donor card or driver's license or two other forms of identification are required at check-in. Individuals who are 17 years of age in most states (16 with parental consent where allowed by state law), weigh at least 110 pounds and are in generally good health may be eligible to donate blood. High school students and other donors 18 years of age and younger also have to meet certain height and weight requirements.
Amplify your impact − volunteer
A stable blood and platelet supply is critical to national preparedness. Additionally, as we are in the beginning of what is expected to be another active hurricane season, the Red Cross urges everyone to get ready now and consider becoming a volunteer to help people affected by the growing number of climate-driven disasters.
Support impacted communities by assisting at Red Cross shelters, using your professional skills as a licensed health care provider or becoming a member of the Red Cross Disaster Action Team. To learn more, visit redcross.org/volunteertoday.
About the American Red Cross:
The American Red Cross shelters, feeds and provides comfort to victims of disasters; supplies about 40% of the nation's bloodand is the primary blood supplier to 65 hospitals throughout Washington and Oregon; teaches skills that save lives; distributes international humanitarian aid; and supports veterans, military members and their families. The Red Cross is a nonprofit organization that depends on volunteers and the generosity of the American public to deliver its mission. For more information, please visit redcross.org/Oregon or CruzRojaAmericana.org, or visit us on Twitter at @RedCrossCasc. American Red Cross – Cascades Region
https://www.oregon.gov/osp/missing/pages/missingpersons.aspx