The latest news stories and stories of interest in the Rogue Valley from the digital home of Southern Oregon, from Wynne Broadcasting's RogueValleyMagazine.com
Thursday, May 13, 2021
Rogue Valley Weather
Today– Sunny, with a high near 89. Calm wind becoming northwest 5 to 7 mph in the afternoon.
Friday– Mostly cloudy, then gradually becoming sunny, with a high near 83. Calm wind becoming northwest 5 to 7 mph in the afternoon.
Saturday– Sunny, with a high near 84. Calm wind becoming north northwest 5 to 7 mph in the afternoon.
Sunday– Sunny, with a high near 90.
Monday– Sunny, with a high near 86.
Oregon reports 616 new confirmed and presumptive COVID-19 cases, 9 new deaths
There are nine new COVID-19 related deaths in Oregon, raising the state's death toll to 2,558. The Oregon Health Authority reported 616 new confirmed and presumptive cases of COVID-19 bringing the state total to 193,014.
The new confirmed and presumptive COVID-19 cases reported today are in the following counties: Baker (2), Benton (14), Clackamas (80), Clatsop (1), Columbia (7), Coos (9), Crook (11), Deschutes (63), Douglas (15), Gilliam (1), Grant (2), Hood River (2), Jackson (42), Jefferson (13), Josephine (6), Klamath (15), Lake (2), Lane (49), Lincoln (2), Linn (21), Malheur (6), Marion (53), Multnomah (105), Polk (11), Tillamook (2), Umatilla (20), Union (1), Washington (49), Wheeler (2) and Yamhill (10).
Oregon's 2,551st COVID-19 death is a 25-year-old man from Jackson County who tested positive on April 25 and died on May 10 at Providence Medford Medical Center. He had underlying conditions.
Vaccinations in Oregon
Today, OHA reported that 34,415 new doses of COVID-19 vaccinations were added to the state immunization registry. Of this total, 17,961 doses were administered on May 11 and 16,454 were administered on previous days but were entered into the vaccine registry on May 11.
The 7-day running average is now 34,869 doses per day.
Oregon has now administered a total of 1,850,101 first and second doses of Pfizer, 1,413,162 first and second doses of Moderna and 113,436 single doses of Johnson & Johnson COVID-19 vaccines
Cumulative daily totals can take several days to finalize because providers have 72 hours to report doses administered and technical challenges have caused many providers to lag in their reporting. OHA has been providing technical support to vaccination sites to improve the timeliness of their data entry into the state's ALERT Immunization Information System (IIS).
To date, 2,211,885 doses of Pfizer, 1,798,980 doses of Moderna and 253,800 doses of Johnson & Johnson COVID-19 vaccines have been delivered to sites across Oregon.
These data are preliminary and subject to change. OHA's dashboards provide regularly updated vaccination data, and Oregon's dashboard has been updated today.
COVID-19 hospitalizations
The number of hospitalized patients with COVID-19 across Oregon is 346, which is one more than yesterday. There are 88 COVID-19 patients in intensive care unit (ICU) beds, which is one fewer than yesterday.
The total number of COVID-19 positive patient bed-days in the most recent seven days is 2,316, which is a 2.5% increase from the previous seven days. The peak daily number of beds occupied by COVID-19 positive patients in the most recent seven days is 346.
The total number of patients in hospital beds may fluctuate between report times. The numbers do not reflect admissions per day, nor the length of hospital stay. Staffing limitations are not captured in this data and may further limit bed capacity. More information about hospital capacity can be found here.
COVID-19 weekly cases, hospitalizations decline
The Oregon Health Authority's COVID-19 Weekly Report, released today, shows a second consecutive week of declining cases and hospitalizations.
OHA reported 4,896 new daily cases of COVID-19 during the week of Monday, May 3 through Sunday, May 9. That represents a 12% decline from the previous week and marks the second consecutive week of lower weekly cases.
New COVID-19 related hospitalizations also declined from 272 to 245.
There were 31 reported COVID-19 related deaths, nearly doubling the previous week's total.
There were 111,121 tests for COVID-19 for the week of May 2 through May 8. The percentage of positive tests was 6.1%.
People 70 years of age and older have accounted for 39% of COVID-19 related hospitalizations and 75% of COVID-19 related deaths.
Today's COVID-19 Weekly Outbreak Report shows 42 active COVID-19 outbreaks in senior living communities and congregate living settings, with three or more confirmed cases and one or more COVID-19 related deaths.
Oregon surpasses 2 million vaccinated
Oregon reached another milestone in the efforts to vaccinate Oregonians — more than 2 million people have received at least one dose of a safe and effective COVID-19 vaccine.
According to the latest data, 2,006,179 people in Oregon have received at least one shot. Overall, 1,509,537 Oregonians have completed their series.
According to the Centers for Disease Control and Prevention, Oregon vaccinators have now administered at least one shot to 49% of all Oregonians. Oregon ranks 21st in the nation in the percentage of the total population who have received at least one dose, exceeding the national average of 46%.
"Based on our current trends, Oregon is on track to meet our goal of vaccinating 70% of adults by mid- to late-June," said OHA Director Patrick Allen. "Thanks to all of our partners for helping us stay ahead of a virus that is circulating in our communities."
"We still have work to do but it's encouraging to see so many local partners working to achieve parity in vaccination rates for communities of color. The more people who have access to vaccines and choose to get vaccinated, the sooner we can end this pandemic and go back to doing the things we enjoy."
Oregon Health Authority to allow Pfizer vaccinations for 12 to 15-year-olds beginning today
The Western States Scientific Safety Review Workgroup said it completed its review of the federal process Wednesday night and unanimously concluded that the Pfizer-BioNTech vaccine is safe and effective for youth aged 12 to 15.
The Oregon Health Authority informed health care providers that vaccinations for 12- to 15-year olds can begin in Oregon Thursday.
On Monday, the U.S. Food and Drug Administration authorized the use of the vaccine in 12- to 15-year olds, and the CDC's Advisory Committee on Immunization Practices affirmed that decision on Wednesday. The Workgroup reviewed and affirmed the federal decisions Wednesday evening.
Washington, Oregon, and Nevada joined California's COVID-19 Scientific Safety Review Workgroup in October. The workgroup, made up of nationally-acclaimed scientists with expertise in immunization and public health, has concurrently and independently reviewed the FDA's actions related to COVID-19 vaccines. It will continue to evaluate other COVID-19 vaccines as they go through the federal process.
LOCAL HEADLINES:
SOREDI Applications Will Open Friday At Noon for Relief Funds to Eligible Businesses In Jackson County Impacted By Latest 'Extreme Risk' Week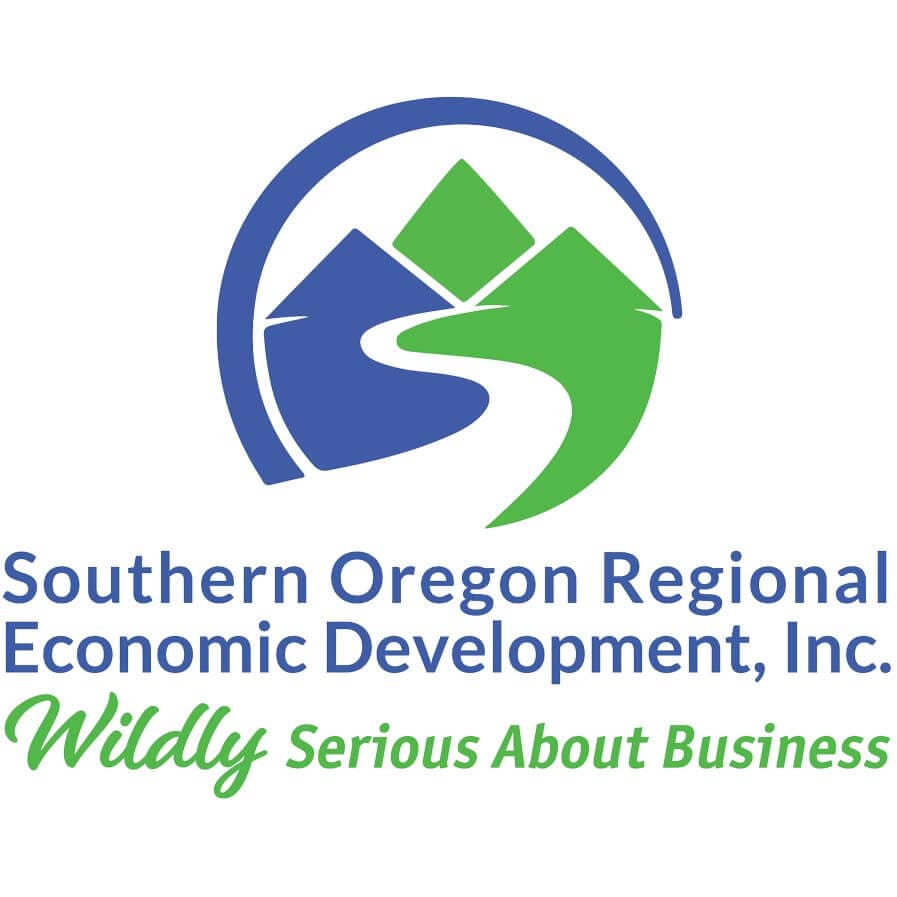 The relief funding promised by Governor Brown for impacted businesses is becoming available for 15 Oregon counties that were temporarily plunged back into Extreme Risk restrictions.
Southern Oregon Regional Economic Development, Inc. (SOREDI) in Jackson County has more than $1.4 million in available funding for businesses impacted by the Extreme Risk move. Applications for the funds will open up at noon on Friday and will remain open through May 17. SOREDI will serve as the grant administrator.
"This newly allocated grant funding will be particularly helpful to those businesses who incurred additional expenses in order to minimally stay open following the Governor's recent order that affected the restaurant and hospitality sector in counties that moved to extreme risk," said Colleen Padilla, Executive Director of SOREDI.
Grant funds are being made available in all 15 counties impacted by the move, with a total of $20 million in funding made available by the state. The funds are intended to be equally accessible to all businesses, including to historically disadvantaged groups, SOREDI said.
Awards for eligible businesses are based on one of two formulas, SOREDI said, whichever is lesser: $2,500 multiplied by FTE, or 2019 Gross Revenues minus 2020 Gross Revenues and CARES Act funding received. SOREDI explains more about the definitions and award guidelines on its website.
Applicants should check the eligibility requirements before applying, and should allow at least one hour to complete the application process. They are also strongly advised to gather the appropriate documentation and be prepared to upload them. The online application form will send email confirmations when applications are submitted successfully.
SOREDI said that the applications will only be reviewed once the submission window closes at the end of May 17, and funding will be based on demonstrated need until the funds are gone. Only complete applications will be considered.
Applicants should hear about their award status no later than June 19.
Only online submission will be accepted, SOREDI said. People in need of assistance can schedule a 15-minute appointment with SOREDI staff through the website, but the expected volume of applicants means that staff will not be answering questions by phone.
"This is a new program with new requirements different from the previous grant programs," SOREDI said. "Businesses who applied for other funding or were placed on a wait list for funding will need to reapply and resubmit documentation."
Interested businesses can apply at the SOREDI site here once applications open at noon on Friday, May 14.
The Sheriff's Office Says They Don't How Many Legal or Illegal Marijuana and Hemp Growing Operations as They Do Helicopter Flyover in Jackson County
A video taken via helicopter above Jackson County over the last week, showing dozens of apparent cannabis grow operations, demonstrates "how big the problem" of marijuana and hemp have become in the Rogue Valley, the Jackson County Sheriff's Office said.
The video covers areas of the Rogue Valley from Ashland stretching up to White City, from Sams Valley northwest to Wimer, and around Rogue River. It highlights grows near Griffin Creek Elementary and Phoenix High School. The Sheriff's Office says that the footage was taken last Friday and early on Monday.
"The video gives you an idea of how pervasive the Marijuana/Hemp grows are in Jackson County," the Sheriff's Office said. "We are doing what we can with the resources we have and the regulations currently in place. There is work being done in Salem to remove some of the loop holes responsible for how large the problem is and there is potentially additional funding coming. Those issues are still being discussed and will hopefully be voted on this session."
But with both marijuana and hemp legal for growing in Oregon with the proper licensing, it isn't at all clear in the video which grow operations are completely legitimate, and which are operating outside of the law.
"Just because a grow or location is shown in this video it does not mean it is illegal or unlicensed with the proper regulatory authority," the Sheriff's Office admits. "This video is to just give the public, our local, state, and federal elected officials of how big the problem is here."
The Jackson County Sheriff's Office asked for people who suspect an illegal or unlicensed operation to file a report by calling 541-618-1847.
AROUND the STATE of OREGON
Oregon Lawmakers' School Funding Bill
Gov. Kate Brown this week issued a blistering rebuke to lawmakers' plans to fund K-12 education for the next two years, suggesting a portion of the budget could be illegal and that a plan to increase spending could shortchange students who have been historically left behind.
"The budget you have crafted does not make additional investments to address the historic disparities inherent in our school system that have disadvantaged generations of Black, Indigenous, Latino, Latina, Latinx, Asian, Pacific Islander, Tribal, and students of color…" Brown wrote in a letter sent to fellow Democrats, House Speaker Tina Kotek, Senate President Peter Courtney and top legislative budget writers. "Let me be clear: I will not sign a budget that leaves students from communities of color behind."
The target of Brown's ire is $9.3 billion lawmakers are planning to deposit into the State School Fund for the 2021-23 budget. The fund is the largest single appropriation in the state's budget and pays for K-12 schooling throughout Oregon.
The $9.3 billion spending plan is a little more than $300 million over what state budget staff say would be necessary to fund schools at the current level of service. And it's around $200 million more than Brown and top budget writers initially proposed spending in their respective initial budget proposals.
But Brown has a big problem with where legislators want to get that additional $200 million. Lawmakers would pluck those dollars from a reserve fund known as the Education Stability Fund, or ESF, which is meant to rescue schools when economic downturns risk cuts to education.
The Education Stability Fund is accessible to lawmakers only when certain conditions are met. Among those conditions: expected revenues being at least 2% less than than initial projections, or the governor declaring a funding emergency for public schools. Brown says neither of those has occurred.
"The Legislature is considering a potentially unconstitutional use of Education Stability Funds in the K-12 school budget which, if it were to become law, would cause unnecessary confusion and disruption for our school districts and students after a year of uncertainty during the pandemic," Brown wrote.
Lawmakers say there's no issue. The Legislature dipped into the Education Stability Fund last year as the state braced for an enormous hit to revenues brought on by COVID-19. The revenue picture has improved significantly since then — to the point that Oregon is now expected to take in more during the current two-year budget period than the state projected prior to the pandemic, and also has billions in federal aid to spend.
But the Legislature says that doesn't matter. A written opinion that Kotek obtained from legislative lawyers on May 10 suggested that, since conditions were met once during the current budget biennium to tap the Education Stability Fund, it remains fair game.
Brown, meanwhile, characterized the move as "raiding one-time funds from our state's savings accounts to cover ongoing and increasing operating expenses," a move she said would "necessitate pink slips for teachers and programs and service cuts for our students when the one-time funds you spend today disappear in the next biennium."
Those words offered a strong hint that Brown could veto the proposal, Senate Bill 226, which passed out of a subcommittee on May 12 and is scheduled for a vote in the budget committee on May 14.
While Brown and lawmakers spar over how to spend $200 million, schools officials around the state have argued that even $9.3 billion isn't enough. They've instead pressed lawmakers to put $9.6 billion toward K-12 education for the next two years.
"To help our students regain their footing, both academically and emotionally, we need to be able to reengage, to support their needs, to rebuild our learning communities," John Larson, president of the Oregon Education Association, wrote in testimony submitted in March. "Our students need your investment in them now more than ever."
House Republicans on May 12 signaled their support for stepped-up education funding, too. State Rep. Werner Reschke, R-Klamath Falls, attempted to introduce an amendment in committee to put $9.6 billion into the State School Fund. It went nowhere.
Pursuit of Kidnapping Suspect Leads to Police Shootout Near Silverton
A Marion County Sheriff's Office deputy and two Silverton police officers opened fire Wednesday during a pursuit of a possible kidnapping suspect, Oregon State Police said.
OSP said someone inside a white Ford F-150 fired shots at police in Silverton during the chase.
OSP said the original call for the incident happened in Gervais. Detectives were seen collecting evidence in one neighborhood.
The driver of the pickup eventually stopped on Highway 214 near Forest Ridge Road NE and police said there was an exchange of gunfire.
The driver, a male, was detain by police. A female passenger was flown to a hospital with life-threatening injuries. Police did not say how she was injured.
OSP said several police vehicles were hit by gunfire. No law enforcement officers were injured. The three law enforcement officers who fired their guns will be placed on leave, which is standard procedure. OSP is leading the investigation.
State and Wireless Firm Reach Settlement in Oregon Lifeline Overcharging Case
Oregon Attorney General Ellen Rosenblum and the state Public Utility Commission announced Wednesday a $1.6 million False Claims Act settlement with a Sprint (now T-Mobile) subsidiary called Assurance Wireless, for overcharging the Oregon Lifeline program.
This program, managed by the PUC, provides discounted voice and broadband service to qualifying low-income Oregonians, paid for with federal and state subsidies.
In 2019, PUC staff launched an investigation of Sprint's billing practices and discovered it had been systematically overcharging the Oregon Lifeline program for ineligible usage.
PUC's discovery eventually led to a nationwide investigation where the FCC recovered approximately $368 million for the federal Lifeline subsidy and issued a $200 million penalty.
After securing an Oregon refund of $788,061 in December 2020, the PUC assisted Oregon DOJ's civil enforcement team in securing an additional settlement payment of $859,451 under the Oregon False Claims Act, for a grand total of $1,647,512 returned back to the state.
"Sprint significantly overcharged Oregon's program—as it did elsewhere across the country," Rosenblum said. "Luckily, we caught on and made them pay. Especially when it comes to services for people with low incomes, big companies like Sprint have a duty to act responsibly. I want to thank everyone at Oregon's Department of Justice and the PUC who worked on this settlement. Together we are sending a strong signal: We will not tolerate waste and abuse of critical state subsidies."
"Oregon Lifeline provides an invaluable service to low-income Oregonians by helping them stay connected and have access to local emergency services, jobs, healthcare, education, and other vital resources," said PUC Chair Megan Decker. "The efforts of our team helped ensure the integrity of the Lifeline program not only for customers in Oregon, but across the country as well. Without these efforts, this issue may have gone undetected indefinitely."
For additional information about the Oregon Lifeline program, visit https://www.lifeline.oregon.gov.
Gov. Brown Decides Against Closing Minimum Security Prison in Lake County
Gov. Kate Brown told the Lake County Prison Committee this week that the Warner Creek Correctional Facility will stay open through the rest of her term. She told Lake County commissioners that she would leave the decision to the next governor. Brown also thanked them for the "thoughtful presentation" they gave in April advocating for the facility to remain open.
More than 100 Lake County residents work at the prison. Closing it would have displaced hundreds of residents.
Brown in January said she was using her executive authority to close three Oregon prisons including Warner Creek, a decision her office said would save the state more than $44 million. Her office said Brown would like to reduce the state's reliance on incarceration and invest more dollars in the program areas that work to prevent people from entering the criminal justice system.
Mill Creek Correctional Facility in Salem is scheduled to be closed this summer, and Shutter Creek Correctional Institution in North Bend is to close by January 2022.
State Rep. E. Werner Reschke in a statement thanked Brown for keeping Warner Creek open, saying it will be "a relief for the people who rely on these family-wage jobs with good healthcare."
Bill Would Increase Shipments that Oregon Wineries can Ship to Mail Order Customers
Right now, a winery can send up to two cases of wine per month to a mail-order customer. This measure would increase that to five cases per month. Oregon wineries could send more wine through the mail under a bill headed to Gov. Kate Brown.
Supporters said Senate Bill 406 would benefit Oregon's wine industry, which has seen a slowdown in sales during the pandemic. With COVID-19 restrictions easing, more people are scheduling events such as wedding receptions and festivals, and raising the limit on the number of cases per customer could drive additional sales for the state's wineries.
Opponents said the increase would enable people with alcohol addictions to more easily buy large quantities.
But Rep. Marty Wilde, D-Eugene, said people struggling with addiction have many other options. "The major factor in problem drinking is not access to alcohol," he said. "Access, for better or worse in Oregon, is already fairly easy. There are no limits if you go down to the store, and there are no limits (if you go to the) distributor. There are just limits by mail."
That prompted a rebuttal from Wilde's fellow Democrat, Rep. Tawna Sanchez of Portland.
"When somebody is willing to drink at home, alone, because they don't want people to judge them, or make assumptions about them, they will buy online and in whatever quantity they can get," she said.
The measure passed the Oregon House 39-13 Wednesday and is now on its way to the governor's desk.