The latest news stories of interest in the Rogue Valley and the state of Oregon from the digital home of Southern Oregon, Wynne Broadcasting's RogueValleyMagazine.com
Friday, September 15, 2023
Rogue Valley Weather
Newsweek Podcast Focusing on The Disappearance of Fauna Frey Who Went Missing Near Grants Pass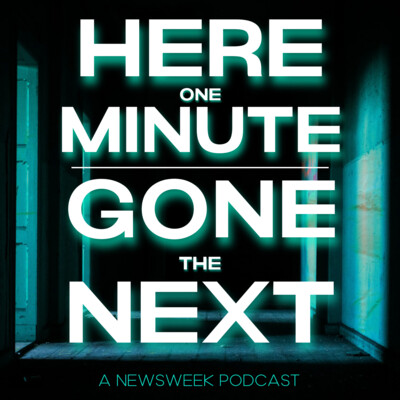 Here One Minute, Gone the Next
John Frey joins Newsweek to discuss exclusive details about the case of his missing daughter that until now have been unavailable to the general public.
READ MORE HERE: https://www.newsweek.com/exclusive-what-happened-fauna-frey-new-clues-uncovered-1827197?fbclid=IwAR3Z3Glru5lIgqiYXbs_nA1Fj8JuCIzM11OHSVHfwIucfq2f_G5y9y5bnmQ
Fauna is a 45 year old woman who lives just outside of Eugene/Springfield, Oregon. She has been missing since the night of 6/28/2020. She was reported missing out of Josephine County because that is the last place we know with 100% certainty she was last seen (surveillance footage leaving a store with items purchased) . Fauna did not have a cell phone with her when she left Eugene/Springfield. Her vehicle, 2000 Jeep Grand Cherokee Laredo Dark Blue with Grey Rock Guard paneling was later found deep in the forest outside Grants Pass.
We are asking the State of Oregon and the Josephine County Sheriff to cooperate in investigating this case and hopefully to bring attention to the plight of missing people in Oregon so it is treated as a priority rather than it being the least of priorities to law enforcement.
If you have any information on the whereabouts of Fauna Frey, call the anonymous tip line at 541-539-5638 or email FindFaunaFrey@gmail.com.
Fire information for the Smith River Complex North in Southern Oregon
Live evening fire update from Lake Selmac, Oregon. This is the Alaska Team's "Smith River Complex North Breaking it Down" series with Public Information Officer Kale Casey. Four epsiodes remain with the last on September 18th. Containment has increased and fire crews are holding all of the firelines. : https://www.facebook.com/smithrivercomplexnorth/videos/1038673143820876
BLM Edson and Sixes recreation sites and campgrounds closed due to Anvil Fire
Bureau of Land Management Ore. & Wash. – 09/14/23 6:43 PM
Coos Bay, Oregon – As a result of the Anvil Fire, the BLM is closing the Edson and Sixes campgrounds and recreation sites until further notice. This order is for the safety of the public and firefighter personnel.
Members of the public may not enter closed areas. All uses—including hiking, hunting and camping—are prohibited.
"This closure order is to keep the public and firefighters safe," said Steve Lydick, Coos Bay District Manager. "The BLM continues to work closely with the fire team and county emergency managers on public safety measures resulting from the Anvil Fire."
Maps of the closure areas are available on the Bureau of Land Management's website at  https://www.blm.gov/programs/public-safety-and-fire/fire-and-aviation/regional-info/oregon-washington/fire-restrictions.
For additional information about the Anvil Fire, please visit https://inciweb.nwcg.gov/incident-information/orrsf-anvil-fire. Information for the Flat and Anvil Fires can also be found on Facebook at https://www.facebook.com/flatfireoregon2023/.
For the latest road and weather condition updates, visit https://www.tripcheck.com/.
Please call 911 to report any signs of new fires.
A list of fire restrictions and closure orders for BLM Oregon-Washington public lands are available at https://www.blm.gov/programs/public-safety-and-fire/fire-and-aviation/regional-info/oregon-washington/fire-restrictions. You can also follow us on Facebook and Twitter @BLMOregon.
-BLM-
The BLM manages more than 245 million acres of public land located primarily in the 11 Western states and Alaska. The BLM also administers 700 million acres of sub-surface mineral estate throughout the nation. In fiscal year 2018, the diverse activities authorized on BLM-managed lands generated $105 billion in economic output across the country. This economic activity supported 471,000 jobs and contributed substantial revenue to the U.S. Treasury and state governments, mostly through royalties on minerals.
Man Dies After Raft Flips in Rogue River (Photo)
Jackson Co. Sheriff's Office – 09/13/23 12:49 PM
JCSO Case 23-5297
GOLD HILL, Ore. – Jackson County Sheriff's Office (JCSO) and fire personnel responded to a call for a water rescue yesterday around 3:30 p.m. in the area of Ti'lomikh Falls on the Rogue River near Gold Hill. ECSO dispatch received the call after a local guiding company raft flipped in the rapid and a 69-year-old man had a medical emergency. Bystanders started CPR until first responders from Jackson County Fire District 3 and Mercy Flights arrived and took over. A Jackson County Fire District 1 rescue boat transported the patient to an awaiting ambulance. The ambulance brought the man to a local hospital where he was pronounced deceased at 4:50 p.m. Our condolences go out to his friends and family. Out of respect during this difficult time, we will not be releasing the name of the deceased. JCSO is conducting further investigations and there is no more information available for release at this time.
More Illegal Grow Busts in Josephine County 9/11
Marijuana Search Warrants 09/11/23 – Josephine Co. Sheriff's Office 
Press Release
INCIDENT DATE: September 11, 2023
REPORTING DEPUTY: Josephine Marijuana Enforcement Team (JMET)
CHARGES: 1- Unlawful Possession of Marijuana
2- Unlawful Manufacturing of Marijuana
3- Unlawful Appropriation of Water
DETAILS:
On September 11, 2023, the Josephine Marijuana Enforcement Team (JMET) executed search warrants in the 600 and 900 Blocks of Garner Road, Cave Junction, regarding illegal marijuana grow sites. The search warrants were executed with the assistance of Homeland Security Investigations (HSI) and Josephine County Public Health & Building Safety.
During the execution of the warrants, over 3,300 marijuana plants were seized and destroyed.
The properties also had multiple electrical, water, and solid waste code violations. These violations could result in the criminal forfeiture of the properties.
The primary suspect was not at the location during either search. They will be charged with Unlawful Possession of Marijuana, Unlawful Manufacturing of Marijuana, and Unlawful Appropriation of Water if located.
At the time of this press release the investigation is ongoing and no further details are being released.
Asphalt maintenance work September 11-15 on North Phoenix Road in Medford
Maintenance crews will be working September 11-15 between 6AM and 5PM on North Phoenix Road near Barnett Road and southward toward Phoenix.  Use alternate routes if possible throughout the week.  Up to 20-minute delays possible.
Grants Pass Police Seek Suspects Who Burglarized Grants Pass DHS Office
Grants Pass, Ore. – Sometime between Monday, September 4th and Tuesday, September 5th, unknown suspects illegally entered the Oregon Department of Human Services (DHS) office at NW Hawthorne Avenue in Grants Pass. The suspects took numerous items of value, including many financial documents, gas cards, a check writing machine, blank EBT cards, cell phones, an air scrubber, and a gold-colored Ford Escape belonging to the State of Oregon. The stolen Ford had Oregon License E270376 (see attached photograph).
Two of the suspects were seen on surveillance video as they used stolen cards at a Grants Pass gas station. Though the images are low resolution, the suspects are very distinctive (see attached).
Anyone having information related to the identity of the burglary suspects or the property that was stolen, including the Ford Escape, is asked to call Officer D. Evans at the Grants Pass Police Department, 541-450-6260, and refer to case #23-37834. If the suspects or vehicle are seen, citizens should call 9-1-1 and not approach.
 Conditions on Tyee Ridge Complex
Operations Section Chief Mike White shares some details of what goes on during fire mop up. https://www.facebook.com/tyeeridgecomplex/videos/6614123505349238
Medford Police Recruiting
Start your career in law enforcement by becoming a part-time CSO (Community Service Officer)!
CSO's are responsible for performing non-sworn administrative and enforcement duties within our department.
This includes investigating code enforcement complaints, completing required documentation, enforcing city codes, and testifying in court.
The deadline to apply is 𝗧𝗵𝘂𝗿𝘀𝗱𝗮𝘆, 𝗦𝗲𝗽𝘁𝗲𝗺𝗯𝗲𝗿
𝟮𝟭. More info
https://www.governmentjobs.com/careers/medfordor/jobs/4185991/community-service-officer-part-time?pagetype=job
OpportunitiesJobs
The restoration project for the Butte Creek Mill is entering its last push.
As part of the final fundraising efforts, Jim Belushi, brother of the famous John Belushi and star of the TV show "according to Jim",, is putting on Comedy on the Rogue at Belushi Farms.
Tickets went on sale today at http://comedyontherogue.com. The night will include Jim Belushi's Board of Comedy and music from Belushi's band. Volunteer Jay O'Neil said they need about $300,000 to finish the restoration project. Most of the work that needs done still is repairing the basement that was damaged by water during the fire. Tickets will be on sale until late September, or until they sell out. Belushi owns property in the Rogue Valley and has settled there.
Oregon Becomes 3rd In Nation To Seek Federal Approval For A Basic Health Program
It's an option, established in the Affordable Care Act, that allows states to provide insurance directly to some people who make a little too much money to qualify for Medicaid.
The Oregon Health Policy Board voted unanimously to approve Oregon's blueprint application. It was the last step in a lengthy policy-making process needed for state approval of the plan after a task force last year recommended moving forward with it.
It's the latest in a series of incremental steps policymakers have taken that move the state in the direction of universal health coverage, including allowing all children in Oregon who qualify for Medicaid to stay enrolled without annual re-evaluations until their 6th birthday, allowing adults to stay enrolled for two years at a time, and extending coverage to undocumented youths and adults.
The basic health program, set to launch July 2024, will cover people who earn 138% to 200% of the federal poverty level.
In Oregon, about 100,000 people will qualify, the state health authority estimates.
The basic health plan, or BHP, will provide services that are essentially identical to the Oregon Health Plan, the state's version of Medicaid: free health care, with no copays, administered by Coordinated Care Organizations.
The BHP will not, however, expand the population of people in Oregon who qualify for long term services, including publicly funded nursing home care. Eligibility for those programs is more complex and is based on a person's assets as well as income.
"I think we have a strong, thoughtful plan that will lead to better health, better care and lower cost," said interim OHA director Dave Baden prior to the vote.
How it works – The Affordable Care Act gave states the option to establish a basic health program to provide more affordable coverage for low-income residents and to deal with the problem of "churn," people whose income fluctuates above and below Medicaid eligibility levels.
In theory, people who earn too much to qualify for Medicaid can get federal tax credits to purchase insurance from the federal marketplace. In practice, many end up uninsured, bouncing on and off Medicaid.
It's a particular problem for low-wage workers whose hours and earnings aren't consistent.
In Oregon, for example, up to a third of people enrolling in Medicaid are not new enrollees, but people who were returning to the program after less than a year, according to OHA.
New York and Minnesota were the first two states to offer basic health programs. Unlike Oregon's proposal, their programs generate some revenue through co-pays and some degree of cost sharing.
OHA: Plan requires minimal state dollars – Oregon Health Authority officials believe that they will be able to fund the BHP almost exclusively with federal dollars.
While Oregon provides 40% of the funding for the state's Medicaid program and the federal government kicks in 60%, the Health Authority claims the BHP will be more than 99% federally funded.
The federal government gives states with BHPs funding based on a different formula.
The federal government calculates how much it would be spending on tax credits and subsidizing private insurance for the people who are instead moving over to the BHP. It then gives states with BHP's 95% of that amount.
The state's 2023-25 budget anticipates up to $533.5 million in federal funding from those diverted tax credits for the BHP trust fund.
Oregon will need to contribute $1 million in ongoing funding for two program costs that aren't allowable under federal rules: $800,000 for administrative costs at OHA, and $200,000 to provide abortion care that is a required benefit under state law but barred from federal funding by the Hyde Amendment.
State officials initially feared the Centers for Medicare and Medicaid Services would not allow federal BHP dollars to cover behavioral health treatment, which Oregon bills for separately from other Medicaid services. That would have added considerably to the BHP's state funding requirement. But the federal government recently affirmed Oregon can use federal dollars for behavioral health treatment that coordinated care organizations bill for separately.
How much the program costs the state could look different year-to-year, as federal funding for the program is pegged to the value of marketplace tax credits and can rise or fall in response to changes in premiums in the marketplace.
Without additional state revenue or revenue from copays, the program will not have enough money to pay providers higher rates than Medicaid, a target the legislature included when it first authorized the BHP.
Some insurance will cost more – Launching the program also comes with a significant trade off. It's going to shift thousands of people — and millions in federal funding – out of the state's individual marketplace.
That will drive up monthly payments for some people who earn too much to qualify for the basic health plan and buy marketplace insurance.
This effect will happen, perversely, because insurance companies will start spending less on a deeply discounted type of plan they've been required to offer to low-income people shopping in the marketplace. That will lead them to cut premiums for silver plans. That sounds good, but the federal government pegs the value of its subsidies to the cost of a silver plan, so the net result is shrinking subsidies and a higher monthly cost for many consumers.
The Oregon Health Authority has yet to identify any viable strategy for mitigating those premium increases. A spokesperson for Gov. Tina Kotek didn't answer whether the governor supports a state funded subsidy to make up the difference.
A short timeline – The logistics of the basic health plan launch are also exceptionally complex and time-sensitive.
Oregon is currently keeping about 55,000 people who will qualify for the BHP enrolled in Medicaid through a temporary Medicaid expansion.
If the BHP doesn't launch on time next July, those people will get kicked off Medicaid — or the Oregon Health Authority will need to find a lot more state dollars to keep them enrolled.
At the same time, when the BHP launches, the state is required to open it up to anyone who qualifies based on their income.
That means state health officials and their federal colleagues will have to prepare to migrate tens of thousands of people from the federally run healthcare.gov exchange site into Oregon's benefits system, and assign them to coordinated care organizations.
The state and the Centers for Medicare and Medicaid Services have spent months negotiating how that transition will work.
The state legislation, HB 4035, that originally authorized the BHP stated that it must allow participants to choose to opt out of the program and keep their private insurance.
That, however, conflicts with the federal rules of the program. People found eligible for a BHP no longer qualify for tax credits on the exchange.
According to the Oregon Health Authority, some people currently enrolled in marketplace plans who do not wish to migrate to the BHP next year will be able to remain in those plans and continue to qualify for tax credits for a year or two if they use the healthcare.gov autoenrollment function.
However, people found eligible for the BHP will no longer qualify for the federal tax credits that make individual plans on the exchange more affordable.
That means in future years, anyone from Oregon making between 138% and 200% of the federal poverty level who actively participates in the open enrollment process on healthcare.gov will lose the ability to choose a subsidized plan on the federal exchange. (SOURCE)
Save Eugene's Hospital Town Hall: Friday, Sept. 15
SAVE EUGENE'S HOSPITAL TOWN HALL
Friday, September 15, 2023
3 – 5 p.m.
IAFF Union Hall
160 Madison St.
Eugene, OR
MEDIA ARE INVITED TO ATTEND.
(EUGENE, Ore.) –  Local emergency responders, health care workers, patients, seniors, students, and residents are leading a community town hall on PeaceHealth's decision to close PeaceHealth Sacred Heart Medical Center University District and the negative impact it will have on Eugene workers, patients, families and vulnerable populations.
Community members are invited to hear directly from first responders, health care workers, and patients; share concerns; get questions answered based on the limited information PeaceHealth has shared; and find out how you can help keep health care local and save Eugene's only hospital.
Scheduled speakers include representatives from:
Lane Professional Firefighters IAFF-851
CAHOOTS (Crisis Assistance Helping Out on the Streets)/Teamsters Local 206
The Oregon Nurses Association (ONA)
AFSCME retirees
NAACP
Graduate Teaching Fellows Federation (GTFF) at the University of Oregon
HealthCare for All Oregon (HCAO)
Speaker schedule is subject to change. Local elected leaders are also expected to attend. 
In just a few days, more than 2,000 Oregonians have signed a petition asking the Oregon Health Authority (OHA) and state leaders to do everything in their power to prevent PeaceHealth from closing University District, protect Lane County residents and save Eugene's hospital.
Local frontline health care workers, city and county elected officials, union leaders, students and community advocates held a press conference Monday, Sept. 11 urging PeaceHealth to reverse its decision to close Eugene's only hospital and calling on the state to protect Oregonians' access to local health care.
Speakers addressed the wide-ranging impacts closing University District will have on the community–particularly our most vulnerable residents–leading to worse care, longer waits, and slower emergency responses for everyone in Eugene.
"Make no mistake. The costs of this decision are high. Eugene Springfield Emergency and Rescue make approximately 4,500 trips to the emergency room every year. Consider the impact to our response time and cost. Our estimates are that every round trip transport will increase by 27 minutes. Think about what that means to people in West Eugene who have a heart attack or a house fire or another life-threatening crisis. Lives will be lost," said Eugene Mayor Lucy Vinis.
"This closure will decrease access and degrade health care in our community and we should all be very concerned," said Lane County Commissioner Laurie Trieger. "A decision of this magnitude was not done in partnership at all. It was dropped on this community with no time to consider how best to mitigate and prepare for the loss, no time to plan for a thoughtful off ramp for services, no time to seek new allies or collaborators to help fill service gaps and plan for the future."
"By PeaceHealth's own admission, the closure of University District is being fueled by financial considerations, not community ones. PeaceHealth should honor its promise to the Eugene community by not closing this essential—and only—emergency service facility in the city. We expect more from a mission-driven, nonprofit organization," said SEIU 49 leader Lorie Quinn, an environmental services worker at PeaceHealth Sacred Heart Medical Center Riverbend. 
"Everyday I see patients come into the ER desperate for our help. Often, they have nowhere else to turn. They are counting on me and the other people you see standing here. We are not going to let them down. We won't let PeaceHealth abandon our community and endanger our families' and patients' health and safety," said ONA leader Kevyn Paul, a charge nurse at PeaceHealth Sacred Heart Medical Center University District. "It's time PeaceHealth does the right thing for our community. Today, we call upon PeaceHealth executives, the Oregon Health Authority and state leaders to reverse this disastrous decision and save Eugene's hospital."
BACKGROUND: On Aug. 22, PeaceHealth executives in Vancouver notified our community that they planned to close Eugene's only hospital–PeaceHealth Sacred Heart Medical Center University District–this fall.
This dangerous and irresponsible decision would leave nearly 200,000 people in Oregon's second largest city without a hospital.
Losing our only hospital is a clear and present danger to the entire Eugene community—particularly our most vulnerable residents. PeaceHealth is gambling with our families' long-term health and safety and putting profits ahead of people.
Local elected officials, frontline health care workers, unions, allies and residents are calling upon PeaceHealth to reconsider this disastrous decision and asking the Oregon Health Authority and state leaders to do everything in their power to save lives and keep Eugene's only hospital open.
The Oregon Nurses Association (ONA) is the state's largest and most influential nursing organization. We are a professional association and labor union which represents more than 16,000 nurses and allied health workers throughout Oregon. ONA's mission is to advocate for nursing, quality health care and healthy communities. For more information visit: www.OregonRN.org.
1st press conference was livestreamed on the Oregon Nurses Association's (ONA's) Facebook page here.  
Losing our only hospital is a clear and present danger to the entire Eugene community—particularly our most vulnerable residents. PeaceHealth is gambling with our families' long-term health and safety and putting profits ahead of people.
Local elected officials, frontline health care workers, unions, allies and residents are calling upon PeaceHealth to reconsider this disastrous decision and asking the Oregon Health Authority and state leaders to do everything in their power to save lives and keep Eugene's only hospital open.
Learn more at www.SaveEugenesHospital.com. 
Join us in asking the Oregon Health Authority (OHA) and Governor Tina Kotek to do everything in their power to prevent PeaceHealth's from closing Eugene's only hospital!
Use this easy tool to email OHA and ask them to save Eugene's hospital and protect Lane County residents: https://actionnetwork.org/letters/save-eugenes-hospital?source=direct_link&
The Oregon Nurses Association (ONA) is the state's largest and most influential nursing organization. We are a professional association and labor union which represents more than 16,000 nurses and allied health workers throughout Oregon. ONA's mission is to advocate for nursing, quality health care and healthy communities. For more information visit: www.OregonRN.org.
Oregon Supportive Housing Institute unveils nine projects to develop tenant-centered, high-quality supportive housing
SALEM, OR – Oregon Housing and Community Services (OHCS) and Corporation for Supportive Housing (CSH) announced nine innovative projects that emerged from the fourth Oregon Supportive Housing Institute (SHI). A CSH initiative, the SHI is designed to increase the pipeline and supply of quality affordable housing paired with comprehensive support services.
The nine project teams from across the state met over five months for intensive training and technical assistance to develop permanent supportive housing (PSH) projects. Permanent supportive housing is a national model that effectively serves individuals and families experiencing long-term homelessness. By providing on-site, individualized services, PSH leads to cost savings in public systems, particularly within healthcare and justice systems, and long-term housing stability for vulnerable households.
"The projects coming out of this year's SHI is such a recognition that none of us do big things by ourselves," said OHCS Director Andrea Bell. "Each of you doing the work individually and collectively model for the nation what is possible when we work together to serve our beloved communities."
The 2023 Oregon SHI projects focus on developing high-quality homes for households experiencing long-term homelessness. Some projects are specifically designed for seniors, Veterans, people living with mental illness, Latino/a/x communities, Tribal members, immigrants, and refugees. Also, there are several projects serving rural communities throughout the state.
As Rae Trotta, CSH Senior Program Manager said to the project teams today, "Supportive housing is a true commitment among yourselves and your community."
After the launch of the SHI in 2019, PSH expertise and developer capacity greatly expanded and has led to a significant increase in PSH development across Oregon. Thirty-six teams have graduated from the SHI since 2019, resulting in 657 new PSH homes approved for funding by the Oregon Housing Stability Council.
Projects coming out of this year's institute include:
| | |
| --- | --- |
| Team | Location |
| REACH | Portland, OR |
| Related NWQuantum ResidentialImpact NW | Portland, OR |
| Cascadia Behavioral Health | Gresham, OR |
| North West Equity GroupVeterans Village Malheur CountyCommunity in ActionHousing Authority Ontario | Ontario, OR |
| Central City Concern | Portland, OR |
| DCM CommunitiesNorth Bend Housing AuthorityCoos Health and WellnessCascade ManagementDevereux Center | North Bend, OR |
| Centro Cultural | Beaverton, OR |
| BienestarNorthwest Real Estate Capital Corp. | Hillsboro, OR |
| Mid-Columbia Community Action CouncilMid-Columbia Center for LivingCascade Housing Corp./Housing Authority | The Dalles, OR |
"OHCS is an incredible partner to CSH and the people of Oregon. Their commitment to increasing the supply of affordable and supportive housing across the state has helped so many individuals and families achieve stability and thrive in their communities," said CSH President and CEO, Deborah De Santis.
About Oregon Supportive Housing Institute
The Oregon Supportive Housing Institute (SHI) is a signature initiative of Corporation for Supportive Housing (CSH) in collaboration with and support from Oregon Housing and Community Services (OHCS). Since its start in the state, 36 teams have participated in the Oregon SHI that has resulted in 657 new permanent supportive housing units. The Oregon SHI has had diverse statewide representation from every region in Oregon.
About Oregon Housing and Community Services
Oregon Housing and Community Services provides resources for Oregonians to reduce poverty and increase access to stable housing. Our intentional focus on housing and community services allows the agency to serve Oregonians across the housing continuum, including preventing homelessness, providing housing stability supports, financing the building and preservation of affordable housing, and encouraging homeownership.
About Corporation for Supportive Housing (CSH)
Corporation for Supportive Housing (CSH) is a national nonprofit intermediary for housing developers, service providers, local and state agencies, funders, and policymakers, demonstrating the potential for supportive housing to improve the lives of very vulnerable individuals and families. CSH has advanced a pipeline of more than 425,000 real homes for people who desperately need them. CSH engages broader systems to fully invest in solutions that build a just and equitable world in which people have a safe and affordable home, a community in which they feel belonging, and the services and wealth they need to sustain it. Visit us at www.csh.org.  — el comunicado de prensa en español
Chiloquin Man Charged For His Brother's Shooting Death
A Chiloquin man is in jail accused of the deadly overnight shooting of his brother.
Klamath County Circuit Court records show that 47-year-old Jason Robert Brown faces manslaughter and criminal weapon charges filed today for the shooting death of 46-year-old Joshua Brown.  The suspect had his first court appearance in the case this afternoon.
Case records say the suspect, Jason Brown, called Klamath County 911 last night saying his brother, "was trying to assault him.  Dispatch reported an argument was heard followed by two loud bangs.  Jason told Dispatch he shot Joshua.  Joshua died and was pronounced deceased on scene."
The probable cause statement for filing criminal charges against Jason Brown shows police arrested him at 3:25 a.m. today after an investigation discovered the men had an argument by phone before Joshua Brown went to his brother's Chiloquin home, "when the shooting occurred.  Jason reported Joshua was not armed with any weapons when he arrived at the residence and assaulted him."
Klamath County Jail information says Oregon State Police made the arrest.  Jason Brown has two hearings set for this case: one next week and the other hearing next month before a November 1, 2023 trial date.
Oregon's Voter-Approved Gun Safety Law, Measure 114, Will Go To Trial Again Next Week In Harney County
Starting Sept. 18, the Harney County Circuit Court will hear arguments on Measure 114's constitutionality under the Oregon Constitution. Harney County put the implementation of the policy on hold last winter.
In next week's trial, lawyers for the Oregon Department of Justice will argue that Measure 114 is in line with the Oregon State Constitution and should be allowed to go into effect.
"Historically, the Oregon Supreme Court has been explicit that lawmakers and voters have authority to regulate the possession and use of firearms in order to promote public safety," says the Oregon Alliance for Gun Safety
The state trial comes after the July federal court ruling upholding Measure 114. The U.S. District Court ruled that Measure 114 is both constitutional and in line with the U.S. Supreme Court's recent rulings on gun safety. Lawyers for the gun lobby are appealing the federal court's ruling to the Ninth Circuit Court of Appeals.
Ahead of the trial, the Oregon Alliance for Gun Safety will hold a virtual press briefing at 10 a.m. on Friday, Sept. 15, to highlight research from the Center for Gun Violence Solutions at the Johns Hopkins Bloomberg School of Public Health.
The organization says this research shows the effectiveness of Measure 114's policies on reducing gun homicides, shootings, and suicides.
The press briefing will also feature an expert on firearm policy and a Portland author who recently survived a shooting. We will update as more information is released.
Census Bureau Says More People Left Oregon Than Moved Into The State In 2022
More people left Oregon than moved into the state in 2022, a reversal of growth trends that had endured since the 1980s.
The new U.S. Census Bureau numbers mark the first time Oregon saw more people leaving than arriving since a housing crash in the early '80s caused a sharp recession in the state.
Oregon's timber-dependent economy of the time meant it was among the hardest-hit states. That recession was the state's deepest until the COVID-19 pandemic, and it took the better part of a decade for the state to regain the jobs lost.
Nearly 158,000 people packed up and left in 2022, which is roughly 33,000 more people leaving than the year before, census data shows. Meanwhile, Oregon saw about 128,000 newcomers from other states.
The exodus spanned all race and ethnic groups that showed any statistically significant migration.
The numbers also showed that Oregon lost residents across nearly all age groups in 2022, but saw an uptick in net out-migration among children and adults between the ages of 35 and 55. That suggests many families moved away.
The median income of Oregonians who left the state last year was just over $42,000, while newcomers had a median income of $36,000.
The out-migration trend began a year earlier in Multnomah County, which saw an 11% increase in moves out-of-state in 2022 than the previous year.
Census figures released in late December showed that Oregon's population dropped in 2022 for the first time in decades. The state ranked sixth in the U.S. among the fastest shrinking states, both in percentage and numeric declines. As of last year, the state had 4.24 million residents, according to the Census Bureau estimates. (SOURCE)
Red Cross Facing a National Blood Shortage – Needs Blood Donations in PNW
Donors needed now as hospital demand outpaces blood donations
Portland, Ore (Sept. 11, 2023) — The American Red Cross is experiencing a national blood shortage. Fewer donors than needed gave this summer, drawing down the national blood supply and reducing distributions of some of the most needed blood types to hospitals. Hurricane Idalia further strained the blood supply with blood drive cancellations and reduced blood and platelet donations in affected areas.
Donors of all blood types are urgently needed, and there is an emergency need for platelet donors and type O blood donors to make an appointment to give now to ensure patients across the country continue to receive critical medical care. 
When Idalia slammed into the Southeast – leading to widespread power outages, travel hazards and flooding – the storm also forced the cancellation of over a dozen blood drives and caused hundreds of blood and platelet donations to go uncollected. This compounded a shortfall of about 30,000 donations in August. Right now, blood product distributions to hospitals are outpacing the number of blood donations coming in.
The Red Cross needs blood and platelet donors now. Schedule an appointment to give by downloading the Red Cross Blood Donor App, visiting RedCrossBlood.org or calling 1-800-RED CROSS (1-800-733-2767).
In thanks for helping rebuild the blood supply, all who come to give Sept. 1-18 will receive a limited-edition Red Cross T-shirt, while supplies last. Those who come to give throughout September will also receive a coupon for a free haircut by email, thanks to Sport Clips Haircuts. Plus, they'll be automatically entered for a chance to win a VIP NASCAR racing experience. Details are available at RedCrossBlood.org/RaceToGive.
Visit www.redcrossblood.org and put in your zip code to find a donation site near you.
September is Sickle Cell Awareness Month
One in 3 African American blood donors is a match for people with sickle cell disease. To help ensure patients have the blood products they need, the Red Cross launched the Sickle Cell Initiative in 2021 to grow the number of blood donors who are Black and improve health outcomes for patients. Together longtime and first-time blood donors are helping patients with sickle cell manage their symptoms and showing support for their community.
Joined by Blood is the initiative's focus during Sickle Cell Awareness Month in September and continues through October. This year, the Red Cross is proud to partner with organizations focused on mentorship, including 100 Black Men of America, Inc.; Kier's Hope Foundation, Inc.; historically Black colleges and universities and member organizations of the National Pan-Hellenic Council; as well as the Black Radio Hall of Fame and others, who are all showing up for patients with sickle cell by hosting blood drives. To learn more, visit RedCrossBlood.org/OurBlood.
How to donate blood 
To make an appointment, simply download the American Red Cross Blood Donor App, visit RedCrossBlood.org, call 1-800-RED CROSS (1-800-733-2767) or enable the Blood Donor Skill on any Alexa Echo device to make an appointment or for more information. A blood donor card or driver's license or two other forms of identification are required at check-in. Individuals who are 17 years of age in most states (16 with parental consent where allowed by state law), weigh at least 110 pounds and are in generally good health may be eligible to donate blood. High school students and other donors 18 years of age and younger also have to meet certain height and weight requirements.
Amplify your impact − volunteer
A stable blood and platelet supply is critical to national preparedness. Additionally, as we are in the beginning of what is expected to be another active hurricane season, the Red Cross urges everyone to get ready now and consider becoming a volunteer to help people affected by the growing number of climate-driven disasters.
Support impacted communities by assisting at Red Cross shelters, using your professional skills as a licensed health care provider or becoming a member of the Red Cross Disaster Action Team. To learn more, visit redcross.org/volunteertoday.
About the American Red Cross:
The American Red Cross shelters, feeds and provides comfort to victims of disasters; supplies about 40% of the nation's bloodand is the primary blood supplier to 65 hospitals throughout Washington and Oregon; teaches skills that save lives; distributes international humanitarian aid; and supports veterans, military members and their families. The Red Cross is a nonprofit organization that depends on volunteers and the generosity of the American public to deliver its mission. For more information, please visit redcross.org/Oregon or CruzRojaAmericana.org, or visit us on Twitter at @RedCrossCasc. American Red Cross – Cascades Region
https://www.oregon.gov/osp/missing/pages/missingpersons.aspx