The latest news stories of interest in the Rogue Valley and the state of Oregon from the digital home of Southern Oregon, Wynne Broadcasting's RogueValleyMagazine.com
Monday, September 25, 2023
Rogue Valley Weather
California Cold Case Murder Suspect Arrested in Gold Hill
JCSO Case 23-3999
GOLD HILL, Ore. – Jackson County Sheriff's Office (JCSO) detectives assisted California investigators in arresting a man Monday for a cold case homicide that occurred in Vallejo, California in 1987. The suspect, Fred Cain III, 69, was arrested at 4:45 p.m. Monday at his residence in the 9500 block of Old Stage Road in Gold Hill. Cain was arrested in connection to a 1987 cold case involving the murder of a 6-year-old child who had been abducted near his home in the city of Vallejo. Cain waived extradition in Oregon and will be transferred to Solano County to face charges of murder, kidnap, and sodomy.
Recently, Solano County District Attorney's Office Cold Case investigators were reviewing a 1987 case involving a 6-year-old child who had been abducted near his home in the city of Vallejo. Four days after the child went missing, his body was discovered on Sherman Island in Sacramento County.  An autopsy revealed that the child victim had been sexually assaulted.
That year, Shawn Melton was named as a suspect in the case, as he appeared to have knowledge only the person responsible for the child's death would know. He was subsequently charged with murder and kidnapping.  The case was later dismissed after a jury could not reach a verdict.  The advances in DNA technology have since exonerated Mr. Melton and has implicated another person responsible for the young child's death.
Solano County District Attorney Krishna Abrams reinstated the Cold Case Unit in the office after being first elected in 2014.  One of the many priorities was to solve homicide cases that had gone cold over the years to hold offenders accountable, seek long awaited justice, and bring closure for all the victims' families that had been greatly impacted.
"I am so thankful to have such dedicated cold case investigators that no matter how much time goes by they remain steadfast in their commitment to solving these horrific cases," said District Attorney Krishna Abrams.
No other details will be revealed at this time to preserve the integrity of the pending case.
Be Alert for Landslides Across Southwest Oregon
The National Weather Service has issued a Flood Watch for portions of southwest Oregon, including central Douglas County, the Curry County coast, eastern Curry County and Josephine County, and the south-central Oregon coast. The watches are in effect from Sunday evening (9/24/23) through Monday evening (9/25/23).
Moderate to heavy rain may result in landslides in areas of steep terrain, as well as debris flows in and near burn scars from recent wildfires including the Smith River Complex, the Flat Fire, the Anvil Fire, and the Tyee Complex.
Find the latest information here: https://alerts.weather.gov/cap/or.php?x=1
Debris flows are rapidly moving, extremely destructive landslides. They can contain boulders and logs transported in a fast-moving soil and water slurry down steep hillsides and through narrow canyons. They can easily travel a mile or more. A debris flow moves faster than a person can run. People, structures, and roads located below steep slopes in canyons and near the mouths of canyons may be at serious risk.
If your home, work, or travel route is in a watch area:
Stay alert. Track the flood watch by radio, TV, weather radio, or online. If told to evacuate, do so immediately.
Listen. Unusual sounds might indicate moving debris, such as trees cracking or boulders knocking together. A trickle of falling mud or debris may precede larger landslides. If you think there is danger of a landslide, leave immediately.
Watch the water. If water in a stream or creek suddenly turns muddy or the amount of water flowing suddenly decreases or increases, this is a warning that the flow has been affected upstream. You should immediately leave the area because a debris flow may soon be coming downstream.
Travel with extreme caution. Assume roads are not safe. Be alert when driving, especially at night. Embankments along roadsides may fail, sending rock and debris onto the road.
For more landslide and debris flow information: https://www.oregon.gov/dogami/landslide/Pages/debrisflow.aspx
Medford Ordinance Changes Creates Sleeping Buffer Zones
Medford city council adopted changes to their city ordinances now affecting where people can sleep as well as expanding the purview and consequences for reckless burning.
The new updates to the cities sleeping, lying or camping ordinance created "buffer zones" in which people can't sleep. These zones surround schools, shelters and waterways.
The buffer zones around schools are 500 feet within an area for a school, the city council passed this due to safety concerns from parents for their children.
The buffer zone around homeless shelters is also 500 feet, created to maintain good relationships with shelters and the neighboring community surrounding them.
The last of the created buffer zones is a 50 foot zone around any waterway, this was done to ensure waterways stay clear of litter and pollutants, the Medford City Attorney Eric Mitton says this was done at the recommendation of Oregon's Department of Environmental Quality.
Mitton says that these changes, while new to Medford, are ones other cities have in place and Medford wanted to be proactive before it became an issue within the city, "When looking at these revisions, we looked at a number of different municipalities".
The updates also make vehicle camping upgrade from a violation, to a misdemeanor, a step Mitton says was made so police can remove someone from a property, which they couldn't with the classification of a violation.
The changes also ban sleeping in parking lots and garages as well as update the requirements already in place for the homeless to move location every 24 hours. The update makes them move at least 500 feet from their original spot.
The other ordinance updated regarded "reckless burning". It makes it a misdemeanor at the city level when it was previously a misdemeanor at the state level. This allows for municipal courts to handle the prosecution rather than District Attorneys who deal with higher-level crimes.
The other update to the ordinance made vegetation on public land a means to be prosecuted for reckless burning, it was previously just a term that was prosecutable if someone's private property was damaged.
Mitton says, "We're certainly hoping that this will improve fire safety for Medford and the Southern Oregon community. Having additional enforcement tools and a clear path for enforcement on that should help communicate to people that they do need to be more careful"
Fire Danger Level Decreases to MODERATE in the City of Grants Pass Effective 9:00 am today
CITY of GRANTS PASS, Ore. (September 25, 2023) The fire danger level within the City of Grants Pass will decrease to "MODERATE" (blue) on Monday, September 25, 2023, at 09:00 a.m.
Cooler weather and light rainfall along with expected rainfall this week have improved conditions allowing the Fire Marshal for the City of Grants Pass to lower the fire danger level to moderate (blue). While conditions have improved, it is important to remember we must remain vigilant in our efforts to prevent fire.
The primary change to fire prevention regulations now in effect is to move the shut-down time for power-driven machinery to 1:00 p.m. Outdoor burning and wood-fueled firepits remain prohibited. Changes are as detailed below:
Smoking in areas of flammable vegetation is prohibited.
Open wood-fueled fires are prohibited, including campfires, cooking fires, and warming fires, except at locations designated by the Fire Marshal. Wood smokers, charcoal barbecues as well as propane, and natural gas-fueled ornamental fires are allowed.
Power saws must be shut down between the hours of 1:00 p.m. and 8:00 p.m. Each power saw is required to have one shovel and one fire extinguisher of at least 8-ounce capacity. A fire watch of at least one hour is required following the use of the saw.
Cutting, grinding, and welding of metal in areas of flammable vegetation is not allowed between the hours of 1:00 p.m. and 8:00 p.m.
The mowing of dried, cured grass will not be allowed between the hours of 1:00 p.m. and 8:00 p.m.
Motor vehicles, including motorcycles and all-terrain vehicles, are only allowed on improved roads free of flammable vegetation, except for the culture and harvest of agricultural crops.
Any other spark-emitting internal combustion engine in areas of flammable vegetation not specifically mentioned will not be allowed between the hours of 1:00 p.m. and 8:00 p.m. During other hours, this equipment must be used in a cleared area and a charged garden hose or one 2 ½ pound or larger fire extinguisher is immediately available.
The City Fire Marshal or an authorized representative may, in writing, approve a modification or waiver of these requirements.
For more information about the City of Grants Pass Fire Season regulations, please call the Fire Prevention Bureau at 541-450-6200
Newsweek Podcast Focusing on The Disappearance of Fauna Frey Who Went Missing Near Grants Pass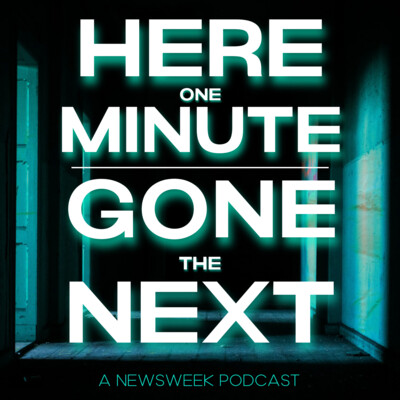 Here One Minute, Gone the Next
John Frey joins Newsweek to discuss exclusive details about the case of his missing daughter that until now have been unavailable to the general public.
If you have any information on the whereabouts of Fauna Frey, call the anonymous tip line at 541-539-5638 or email FindFaunaFrey@gmail.com.
The restoration project for the Butte Creek Mill is entering its last push.
As part of the final fundraising efforts, Jim Belushi, brother of the famous John Belushi and star of the TV show "according to Jim",, is putting on Comedy on the Rogue at Belushi Farms.
Tickets went on sale today at http://comedyontherogue.com. The night will include Jim Belushi's Board of Comedy and music from Belushi's band. Volunteer Jay O'Neil said they need about $300,000 to finish the restoration project. Most of the work that needs done still is repairing the basement that was damaged by water during the fire. Tickets will be on sale until late September, or until they sell out. Belushi owns property in the Rogue Valley and has settled there.
Please visit Inciweb bit.ly/AnvilFireOR and bit.ly/FlatFireOR for the latest closure information. Please call 911 to report any signs of new fires.
A list of fire restrictions and closure orders for BLM Oregon-Washington public lands are available at https://www.blm.gov/programs/public-safety-and-fire/fire-and-aviation/regional-info/oregon-washington/fire-restrictions. You can also follow us on Facebook and Twitter @BLMOregon.
Morgan Fire near Bly UPDATE
The Morgan Fire in Lake County has nearly doubled in size from earlier in the week to 2,036 acres as of Friday. Containment was listed at 20%.
Marsh Fire in Klamath Marsh National Forest Spreads Quickly
Serial arsonist gets 34 years in prison after family dog dies in an intentionally set house fire
On September 20, 2023, Marion County Circuit Court Judge Jennifer Gardiner sentenced Carl Wesley Sandberg (Sandberg) to a total of 412 months (34 years) in the Oregon Department of Corrections.
In early 2019, Carl Wesley Sandberg went on crime spree in Marion County.  His criminal activity included not only burning a church and stealing a firearm, but numerous homes and businesses throughout Marion County were burglarized, as well. In some instances, the victim's identification, along with their credit cards, were used by Sandberg, causing multiple victims to suffer severe financial losses. In two instances, the homes Sandberg set fire to, in an attempt to cover up his crimes, had pets within the homes who ultimately perished in the fires. Several law enforcement agencies in Marion County worked together closely to identify Sandberg as the perpetrator, ultimately leading to his arrest.
The Marion County District Attorney's Office brought charges against Sandberg in in September of 2019 in a 22-count indictment; however, Sandberg went through 6 lawyers, for various reasons, delaying his case each time a new attorney was appointed. Finally, in May and August of 2023, Sandberg was brought to justice.
Sandberg's case was handled in two separate trials by Marion County Deputy District Attorneys David Wilson and Michael Thornicroft. For Deputy District Attorney David Wilson, "The effect these crimes had on the victims was significant. Families lost their mementos, their companion animals, and the sense of security that they once had in their homes. Also, an entire church congregation was displaced from their place of worship because of this one man's selfish decisions."   Deputy District Attorney Michael Thornicroft, the last one to prosecute Sandberg said, "This is something the victims have not gotten over. It still haunts them. Property can be replaced, but a pet cannot. The jurors got to see pictures of the family pets in happier times. It was very emotional for the jury, as well as the victims."
Many of Sandberg's victims were able to share with Judge Gardiner just how devastating Sandberg's actions were. For one family in particular, they lost their family pet in the house fire Sandberg started. In their words, "Joe was our beloved dog and had been with my husband since Joe was a puppy. When I met my husband, Joe became my best friend too. He slept in our room every night, cuddled as close as we would let him. He came on all our hiking, camping, and whitewater rafting adventures. He was our first 'kid.' The agony I still feel about how afraid he was; how he suffered. I feel so much guilt and regret that he was alone. I never got to say goodbye." The loss for this particular family did not end there. Their credit was destroyed because of Sandberg's use of their identity. They lived in hotels and rental homes while their home was rebuilt and their insurance premiums have increased dramatically because of all their losses. While years have passed since Sandberg's actions, they are still feeling the effects of his crimes.
Sandberg, who had been arrested 29 times in Oregon prior to this case, had criminal convictions dating back to 2004. His criminal history includes multiple convictions for forgery, burglary, theft, resisting arrest, assault, DUII, tampering with a witness, attempting to elude a police officer, unauthorized use of a motor vehicle, along with many others.
The Marion County District Attorney's Office would like to thank the Salem Police Department, as well as the Marion County Sheriff's Department for their dedication and professionalism. This investigation required a lot of resources and time.
Governor Kotek Has Nominated A New Chair Of The Oregon Workers' Compensation Board
Governor Tina Kotek has nominated a new chair of the Oregon Workers' Compensation Board, two months after putting the former chair on administrative leave after it came to light that the state had paid for an investigation into her conduct.
Constance Wold was placed on administrative leave in July, a day after The Oregonian/Oregon Live revealed that the state paid a lawyer more than $42,000 to conduct a mysterious investigation into workplace complaints against Wold.
Former Gov. Kate Brown had appointed Wold as board chair of the 79-employee agency in 2017. State officials have been tight-lipped about what the investigation by Stoel Rives attorney Brenda Baumgart found. They did not ask Baumgart to produce any written report on her findings from the investigation.
Even though the investigation wrapped up last September, Wold remained in her position until Kotek, working through her Department of Administrative Services, placed her on leave in July. Wold's term as board chair was set to end this month.
Oregon Health Authority Issued Recreational Use Health Advisory Today For Lake Ewauna In Klamath County
Oregon Health Authority (OHA) today issued a recreational use health advisory today for Lake Ewauna due to the presence of a cyanobacteria bloom and cyanotoxins above recreational use values for human exposure. The lake is in Klamath County.
People should avoid swimming and high-speed water activities, such as water skiing or power boating, in areas of the lake where blooms are, as the major route of exposure is ingestion of water. Toxins are not absorbed through the skin. However, those with skin sensitivities may develop a puffy, red rash.
OHA encourages people to visit Lake Ewauna and enjoy activities such as catch-and-release fishing, hiking, biking, picnicking, bird watching, canoeing and kayaking. Boating is safe as long as speeds do not create excessive water spray. Sprays could lead to the risk of inhaling cyanotoxins.
Drinking water – Drinking water directly from areas of the lake affected by a bloom is especially dangerous. Toxins cannot be removed by boiling, filtering or treating water with camping-style filters. Contact local health department with questions about water available at nearby day use areas.
Not all private treatment systems are effective at removing cyanotoxins. OHA advises people to use an alternative water source if they do not use a well or public water system, and draw in-home water directly from an affected area.
Children and pets – Children and pets are at increased risk for exposure because of their size and level of activity. Dogs can get extremely ill and even die within minutes to hours of exposure to cyanotoxins by drinking the water, licking their fur, or eating the toxins from floating mats or dried crust along the shore. This is regardless of a recreational use health advisory in place.
Be aware that dogs can become ill and die from water intoxication after drinking excessive amounts of water while swimming or fetching objects for long periods of time. Intoxication is a potentially fatal disturbance in brain function resulting from an imbalance of electrolytes in the body. Water intoxication and heat stroke can cause similar symptoms as exposure to cyanotoxins.
Symptoms – Exposure to cyanotoxins can be serious and cause a range of symptoms. Symptoms may be similar to food poisoning such as stomach cramping, diarrhea, nausea and vomiting. Symptoms may also be more serious, such as numbness, tingling, dizziness and shortness of breath. These symptoms may require medical attention. Dogs can experience weakness, difficulty walking, seizures, lethargy, loss of appetite and more. Pet owners should seek veterinary treatment as quickly as possible if their dog exhibits any of those symptoms.
Fishing – Fish caught from areas where cyanobacteria blooms are present may pose unknown health risks, so OHA recommends not eating fish from those sites. Anyone who decides to eat the fish should remove its fat, skin and organs before cooking or freezing. Toxins are more likely to collect in these tissues. Fillets should also be rinsed with clean water.
For health information or to report an illness, contact OHA at 971-673-0482.
Lebanon Firefighters Extinguish Shed Fire
Lebanon Firefighters responded to a reported structure fire in the early hours of Saturday morning with dispatch reports of a carport burning in the area of Brewster and Berlin roads. The Battalion Chief arrived and found a 10×20 metal shed fully involved with the fire also extending to near-by brush. The IC instructed the first due engine to extend an attack line from the roadway to the area and begin suppression efforts. Firefighters quickly had both the structure and brush fire under control and remained on scene an additional 20 minutes mopping up the fires.
The cause of the fire is under investigation but is known to have the under sheltered in the area and using the building. No significant injuries were reported, but some firefighters sustained multiple bee stings after finding a yellowjacket nest. The occupants of the nest were not happy with the disturbance or smoke.
Lebanon Fire District responded with 13 personnel on 1 engine, 1 ladder truck, 2 water-tenders, 1 heavy rescue and 1 rehab unit for firefighters. 2 chief officers responded as well. Firefighters were assisted at the scene by the Linn County Sheriff's office and Lebanon Police Department helping with traffic control.
Lebanon Fire would like to remind its citizens that Linn County is still in fire season and all backyard burning is prohibited. Please contact the burn line at 541-451-1901 when doing any burning and make sure it is a burn day. Be safe Lebanon.
Armed Robbery Suspects Arrested in Corvallis
On September 19, 2023 Corvallis Police Detectives arrested 19-year-old Nathan Jefferson and 18-year-old Sophia Odell of Portland, Oregon with the assistance of the East Metro SWAT Team during an operation in Portland, OR. In April 2023, four male suspects and a female suspect arrived at a residence in Corvallis, OR, forced a male victim into a chair, pistol whipped the male while threatening him, held the male at gunpoint while the suspects moved throughout the house and stole items, and then smashed a vase over the males head. The suspects left the residence in the victim's vehicle which was later recovered in Portland, OR.
Corvallis Police investigated the incident and were able to identify Mr. Jefferson and Ms. Odell as being two of the suspects involved. Corvallis Police and the East Metro SWAT Team executed a search warrant on their apartment and located evidence inside the apartment belonging to the victim. Mr. Jefferson and Ms. Odell were taken into custody and lodged at the Benton County Correctional Facility on charges of Robbery in the First Degree, Burglary in the First Degree, Aggravated Theft in the First Degree, Unauthorized Use of a Vehicle, and Coercion. The investigation is still ongoing to identify the other suspects involved.
Can Oregon Businesses Ditch Cash And Go Card-Only? 
Recent trends show that businesses and individuals are moving towards cashless payments in the wake of the pandemic. However, Oregon businesses intending to discard cash could be infringing on state law.
There are some exceptions, but most businesses will be in violation of Oregon law if they refuse to accept cash as payment for goods or services.
The newly passed Oregon Senate bill SB 1565, from June, mandates most businesses to accept cash payments. The National Federation of Independent Businesses (NFIB) is actively against this law. They argue that the government should not interfere with how businesses choose to accept payment. Faster transactions and decreased labor expenses are among their reasons.
Yet, businesses must tread carefully. A switch to cashless could negatively impact low-income customers with limited access to bank cards, posing potential privacy and security risks as well.
More details: https://www.kgw.com/article/news/verify/oregon-businesses-required-accept-cash/283-d74df4b0-40a1-473f-9c03-cdd3c591c328
https://www.oregon.gov/osp/missing/pages/missingpersons.aspx